Second LNG-powered double-ended ferry for Canada in production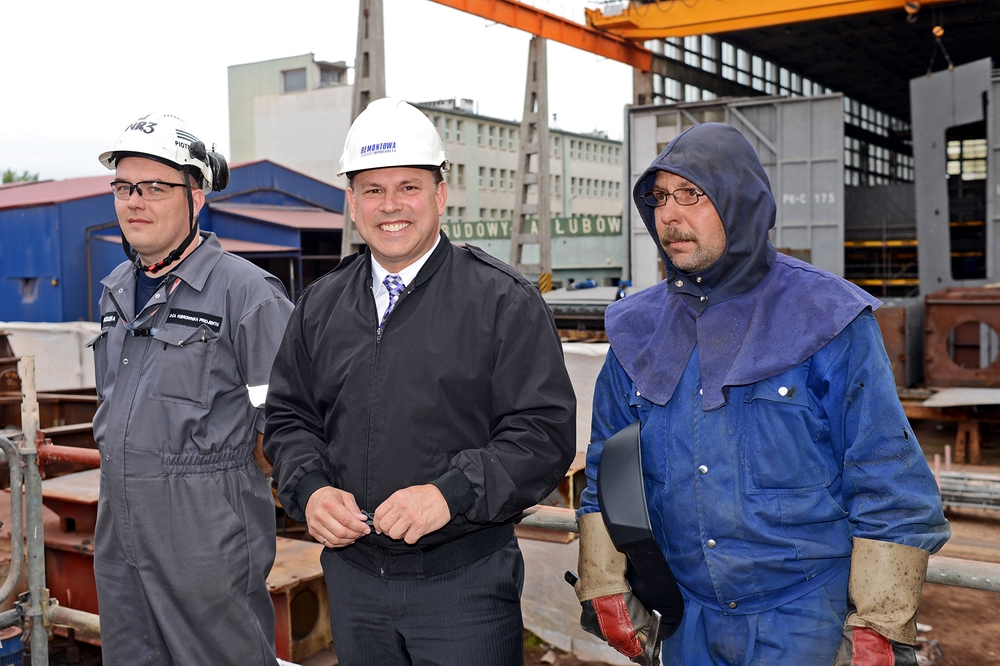 On June 1, 2015, a ceremony of laying the keel for the second (of a series of three) modern car passenger ferry was held at Remontowa Shipbuilding yard, member of the Remontowa Holding capital group. The ferries have been ordered by Canadian owner BC Ferries – biggest ferry operator in North America.
The keel laying, despite nowadays having a symbolic character only, is an important part of the shipbuilding process. It is a milestone in the implementation of each project crowning the end of fabrication of the hull and the beginning of assembling individual components of the ship together.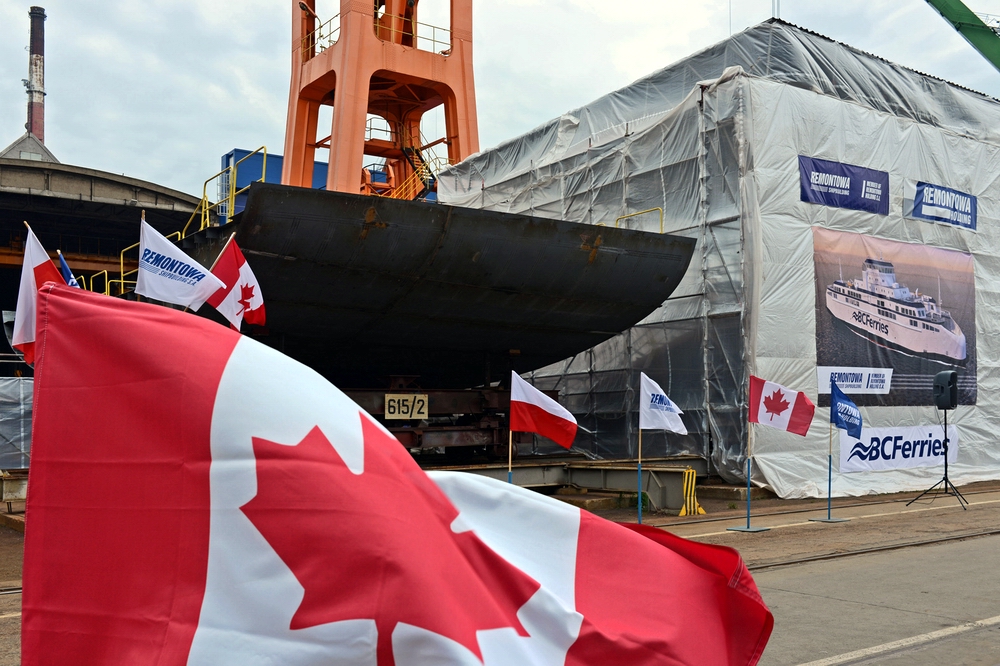 The ceremony was attended by representatives of BC Ferries. Symbolic silver coin in the bottom section of the hull was welded in by vice president of engineering – Mark Wilson.
Let us recall, that the first steel cutting operation for the B 615/2 ferry was held on the 10th of April, 2015.
Read also: The construction of second Canadian ferry commenced
The contract signed at the end of last year, covers the construction of three most modern ferries in their class, including delivery to the home port. The ferries will be driven by azimuth thrusters with electric motors. The source of power will be dual fuel generating sets fuelled by conventional diesel oil or LNG. Such propulsion will guarantee cost-effective operation of ships and low emissions of harmful substances into the atmosphere. The vessels were entirely designed by Remontowa Marine Design & Consulting – a consulting design office being a member of the Remontowa Holding.
The three new BC Ferries vessels comply both with the requirements of the classification society (Lloyd's Register) under supervision of which they are being built, as well as the Government Agency (Transport Canada). The ferries will operate on the west coast of Canada taking on board up to 150 cars and 600 passengers.