Second ferry for Estonia launched at Remontowa Shipbuilding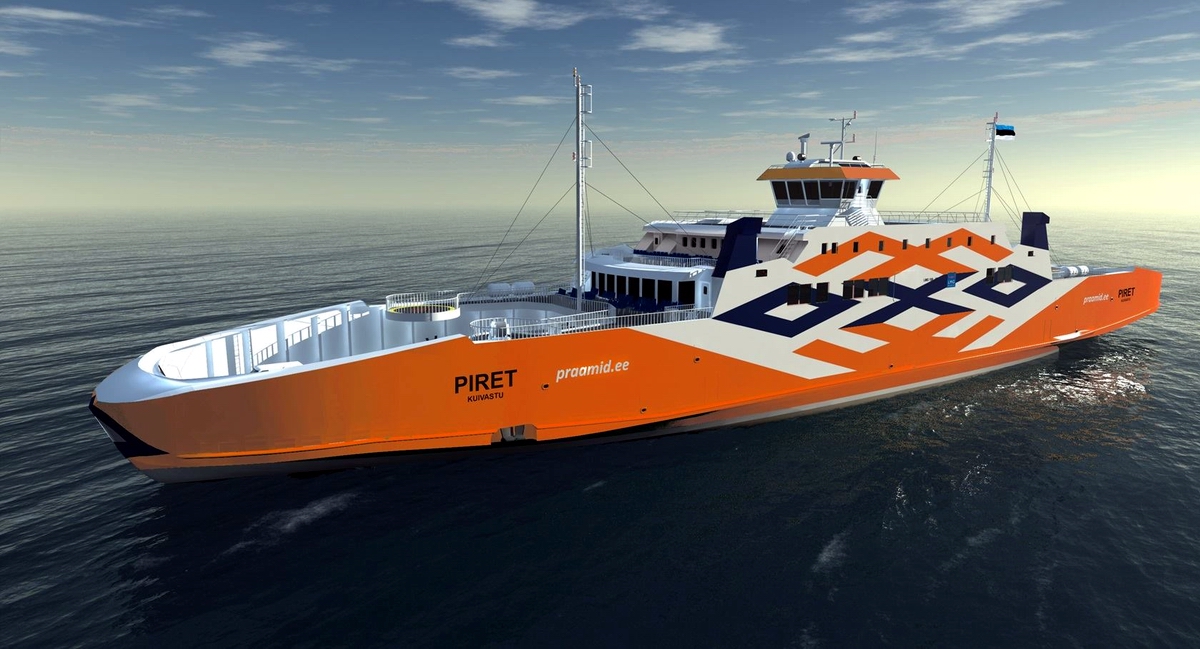 Gdynia saw the launching of the ferry Piret (newbuilding no. B 616/2) on January 28. This is the second of two ferries being built at Remontowa Shipbuilding SA to the order of Finnish owner TS Laevad OU, a subsidiary of the Port of Tallinn (the ferries, will be operated under the trading name of Praamid).
The hull was built in Gdynia, on the premises of the former Gdynia Shipyard, by the subcontractor – Irko Ltd. The assembly of the hull and its launching took place in the SD II, the larger of the two graving docks of the former Gdynia Shipyard. Several days after the launching, the hull was towed to Gdansk, where it was berthed at the 400 m long quay with craneage and workshop as well as social facilities, additionally hired by Remontowa Shipbuilding SA. Remontowa Shipbuilding, along with its subcontractors, carries out completion and outfitting of the four ships – two ferries for Estonia (newbuilding nos. B 616 / 1 and 2) as well as two PSV for Norwegian owners (B 856 / 2 i 3).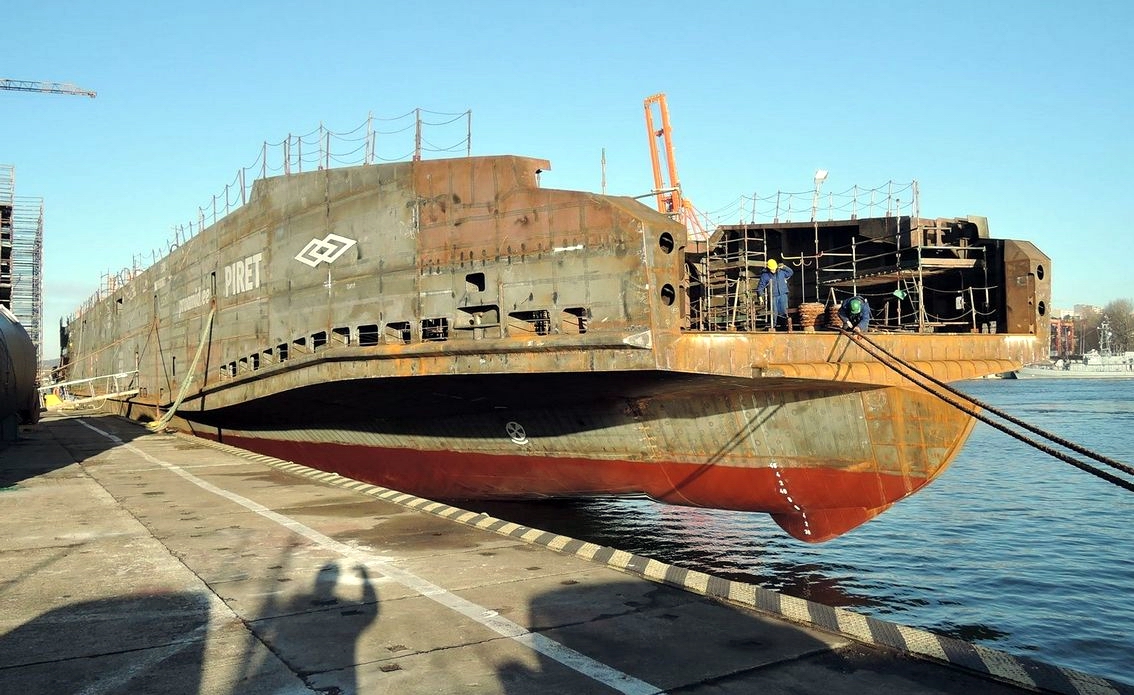 – As we have as many as 17 ships under construction simultaneously, it was necessary to expand our shipyard infrastructure base – said Andrzej Wojtkiewicz, CEO of Remontowa Shipbuilding SA. – This was also the reason behind outsourcing the construction of the hull of one of the Estonian ferries. In this way, we apply the similar solution, as our European competitors do, subcontracting partially outfitted hulls to shipyards in Poland.
The first ferry, the 114 m long Töll (B 616/1) was launched at Remontowa Shipbuilding late December 2015.
Read also:  First ferry for Estonia launched in Poland
The ferries being built at Remontowa Shipbuilding for Estonian interests, feature 150 car units capacity, maximum number of 700 passengers accommodated (including over 500 seated), service speed of 10 knots and maximum speed of 15 knots.
The ferries are named after four Estonian mythical heroes. Orange Piret and blue livery Töll will travel between mainland Estonia and Saaremaa Island.