Masts stepping on El-Mellah tall ship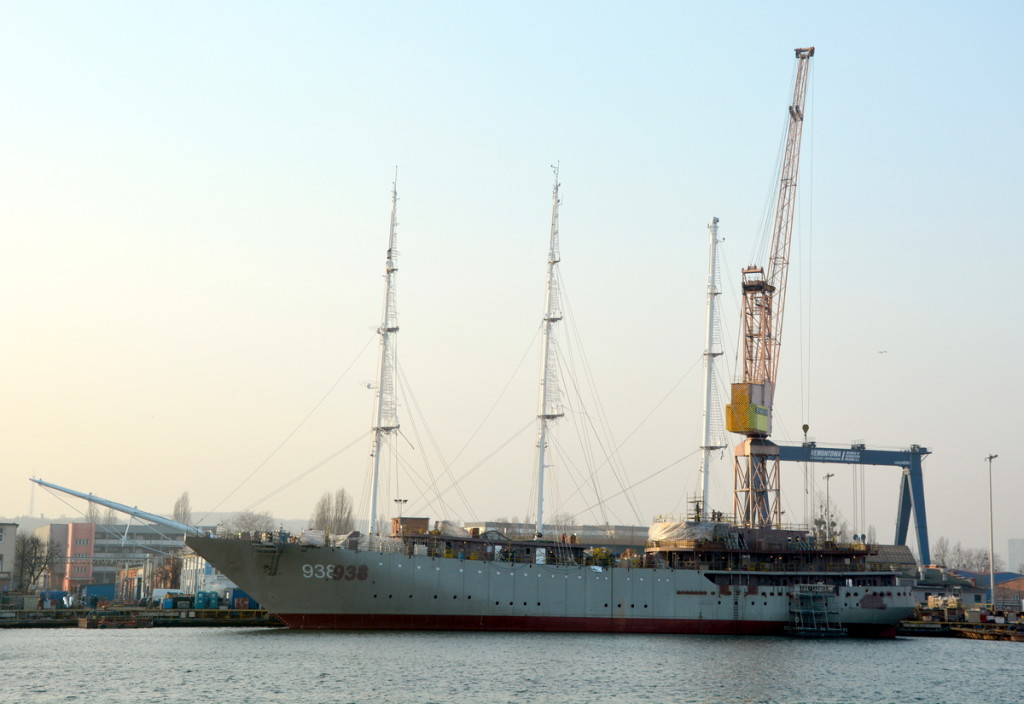 December 2016 saw three masts of the sailing training vessel El-Mellah erected at Remontowa Shipbuilding. The ship is being built for Algerian Navy. Because of adverse weather condition, the process was interrupted, and took several days.
Three mast frigate will serve as a training platform for cadets learning seafaring and navigation. Furthermore, as most of the tall ships,  the El-Mellah will serve as the nation's "representative" worldwide, in addition to taking part in tall ship races and international rallies.
The overall length of the ship (including the bowsprite) is 110 m. The tallest mast, the main mast is 54 m tall. One of the masts, the aft one (or the mizzen mast) serves also as an exhaust piping housing. Thanks to this solution, the exhaust gases will not be conveyed through the ship's side exhausts.
The frigate's speed will be approx. 18 knots, making the El-Mellah one of the fastest existing training tall ships. The conceptual design and technical design project comes from famous Polish naval architect Zygmunt Choreń. Mr Choren himself was present at the yard during part of the masts erection process. Also the employees of Choren Design & Consulting were taking part on masts installation, caring especially for tackle and rigging set-up.
PBS