First Remontowa Shipbuilding built ferry for Canadian Owners sets sails for British Columbia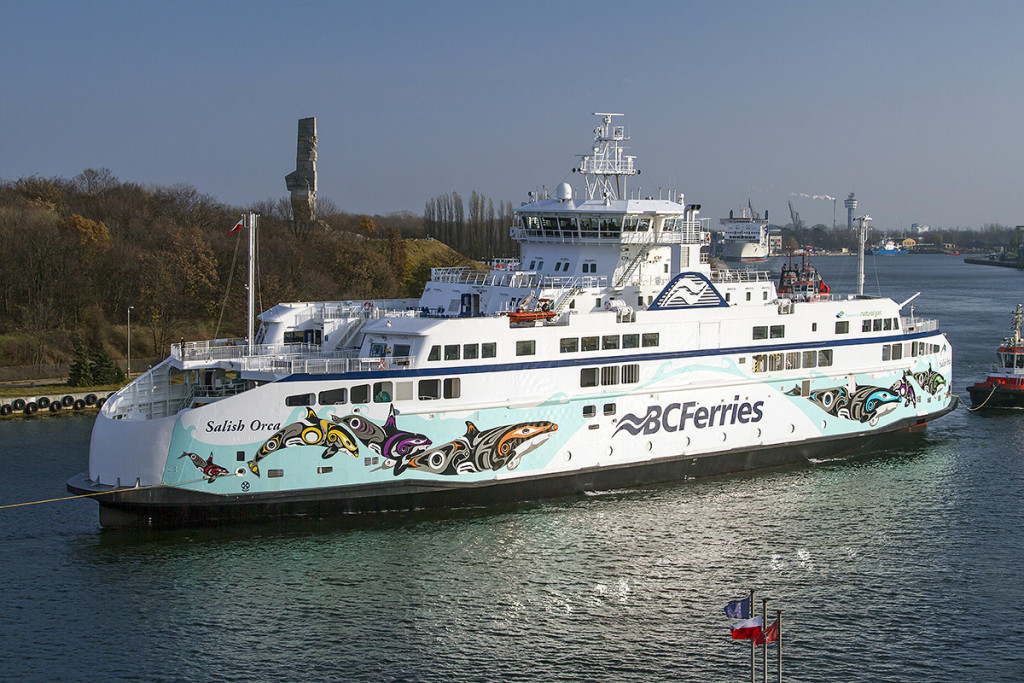 BC Ferries' Salish Orca, the first of three new Salish Class vessels, is on its way. The vessel departed Gdansk, Poland around noon on Tuesday, November 22, 2016 for a 10,440 nautical mile journey bound for its new home in British Columbia.
The Transatlantic voyage will take approximately 45 to 55 days, depending on weather. Although the ship has some temporary, tank containers placed on the upper car deck for increased fuel capacity, the journey will still have includ stops for refuelling in Santa Cruz, Canary Islands and Panama City, Panama. After transiting the Panama Canal the ship will sail up the west coast of North America to British Columbia.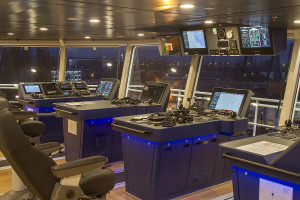 Salish Orca, BC Ferries' first natural gas-powered vessel, is scheduled to arrive in British Columbia province in January for crew training and familiarization. After public open houses in Powell River and Comox, the ship is scheduled to start service on that route in the spring of 2017.
"This is an exciting day for BC Ferries as our newest ship, Salish Orca, is one step closer to joining our fleet," said Mike Corrigan, BC Ferries' President and CEO. "We look forward to introducing a new ship into service for our passengers on the Northern Sunshine Coast, which will
improve reliability and customer service for years to come."
BC Ferries will take final acceptance and ownership of Salish Orca upon final inspection once the vessel arrives in Canada. Remontowa Shipbuilding SA is responsible to deliver the ship to B.C. and has contracted a professional international ship delivery specialist Redwise, providing the crew for ship transfer from the yard to Canada. Some of BC Ferries' crew members are on various legs of the voyage for training and familiarization.
It is worth mentioning, that Polish companies from the Remontowa Holding group delivered some equipment for the ferry. Remontowa Hydraulic Systems (known well as Hydroster brand) delivered watertight sliding doors. Remontowa Lighting Technologies (the owner of the Polam-Rem brand) delivered maritime luminaires with energy saving source LED (i.a. technical luminaire for open decks, downlights, surface luminaires). In turn Remontowa Electrical Solutions outfitted the ferry with switchboards and consoles.
rel (BC Ferries), PBS, GL