Russian Foreign Ministry: We will complete Nord Stream 2 regardless of sanctions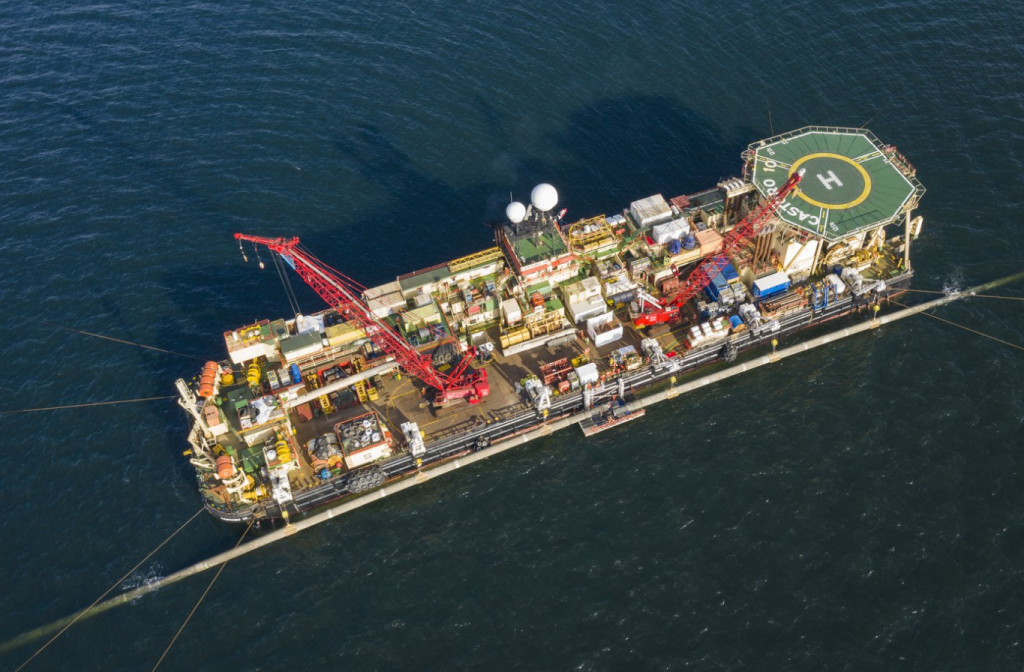 Construction of Nord Stream 2 will be completed without regard to possible sanctions from the US," said Russian Deputy Foreign Minister Aleksandr Pankin on Monday in an interview with RIA Novosti.
The Russian deputy minister reiterated Moscow's position, which describes the U.S.'s actions towards Nord Stream 2 as "unfair competition" in the European energy market.
Last week the German daily Handelsblatt reported that the US would introduce additional sanctions against Nord Stream 2 if Russia wanted to try to complete the pipeline on its own.
In Russia it is assumed that Gazprom could use its ship Akademik Chersky, which belongs to it, to complete the pipeline. The Russian media reported on Monday that the vessel sailed out of the port of Nakhodka in the Far East, where it was undergoing modernisation and headed for Singapore.
In December 2019, specialist vessels of the Swiss company Allseas sailed out of the Baltic Sea and worked on laying pipes on the seabed. About 160 km of the 2640 km of gas pipeline remained to be laid.
At the end of December 2019, US President Donald Trump signed a law on the Pentagon's budget for 2020, which included sanctions against the companies building Nord Stream 2. In January this year, Gazprom announced that the Russian side would complete the construction itself.
From Moscow Anna Wróbel