Construction works on the ferry terminal in Świnoujście are progressing. It will be adapted to handle intermodal transport, i.e. the carriage of cargo using various means of transport. The investor is Szczecin and Świnoujście Seaports Authority SA.
The terminal has been changing its shape for two years. There is no longer any trace of the former warehouses, loading ramp or equipment on quays 5 and 6.
The surface and substructure of the previous parking areas and bottom reinforcement on a length of 300 m were also removed. 1,050 metal piles for the new quay construction were installed in the ground. The bed of the loading ramp and the base for the flyover support structure have been constructed. The steel structure of the flyover over the railway station in Świnoujście has been installed, and outfitting works are underway. A parking area for 170 lorries and an area for handling intermodal loads have also appeared.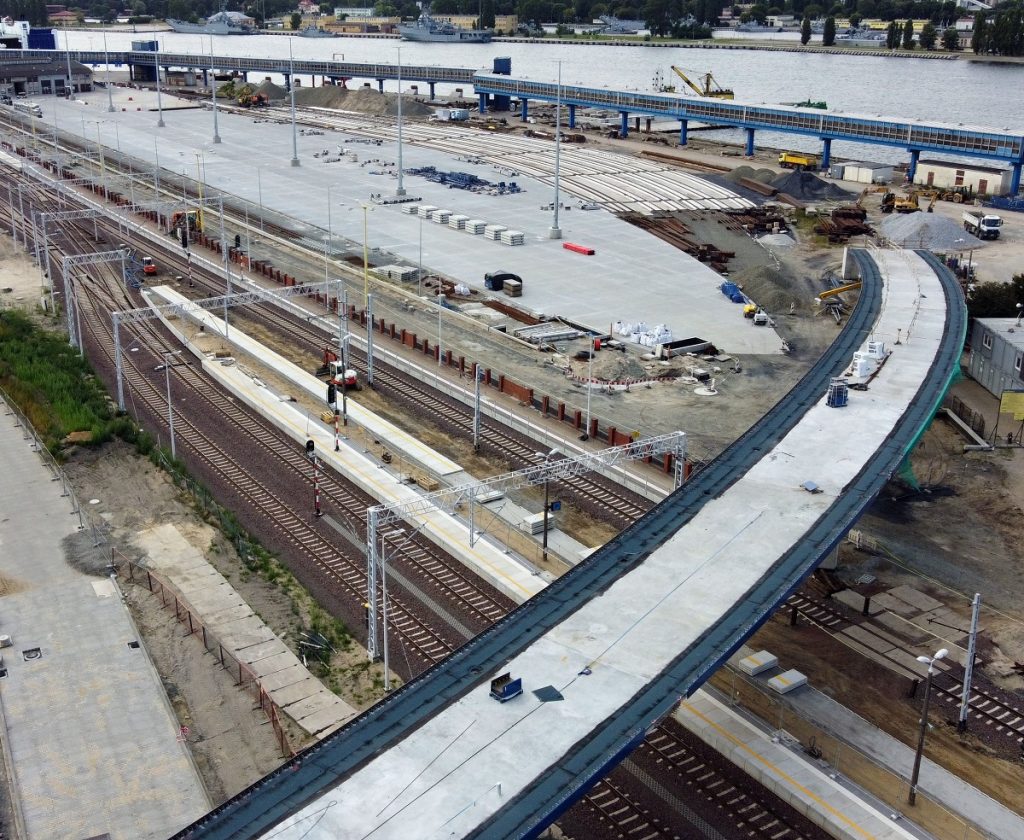 Work on the construction of the quay slab is currently underway. Work is progressing on the road works, the rail track layout, the installation of a new and larger loading ramp, dredging works at the new quay, and electrical and teletechnical works. A passenger sleeve is planned to be installed later this year.
Within the framework of the investment the ZMPSiŚ is also purchasing specialist equipment: container wagons, tractor units, industrial tablets, radio-telephones and container platforms with accessories.
The investment should be completed next year. As part of the project, ferry berths No. 5 and No. 6 are being merged into one. This will create one mooring line with a length of 294 m. The cost of the investment is PLN 185 million. The project is supported by funds from the EU CEF financial instrument Connecting Europe.