Polish gas terminal supplied with 2,5 million cbm of LNG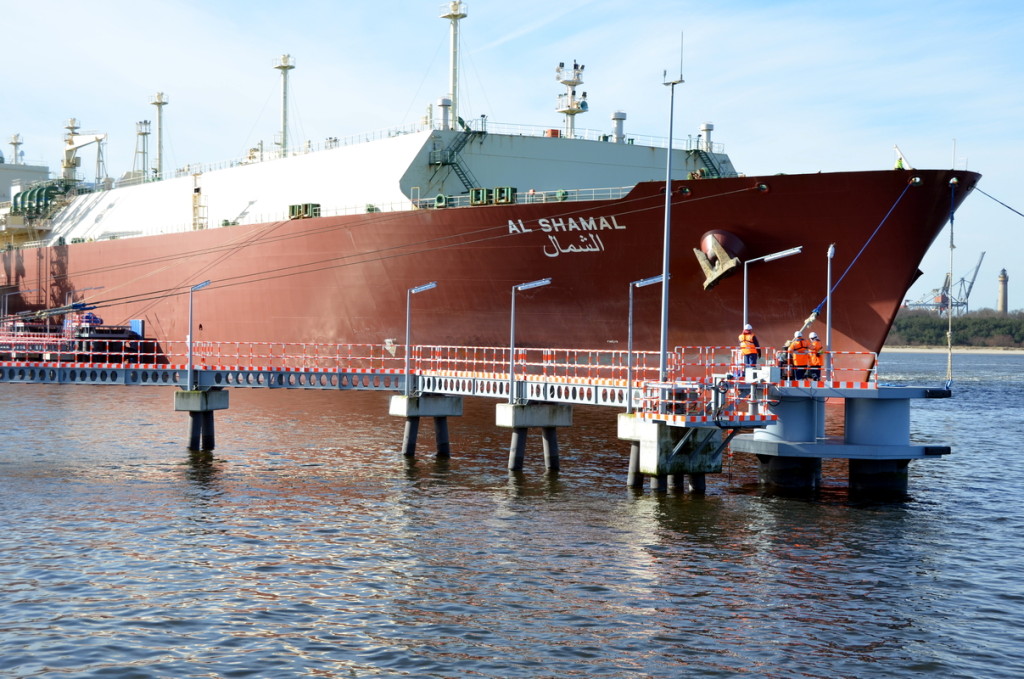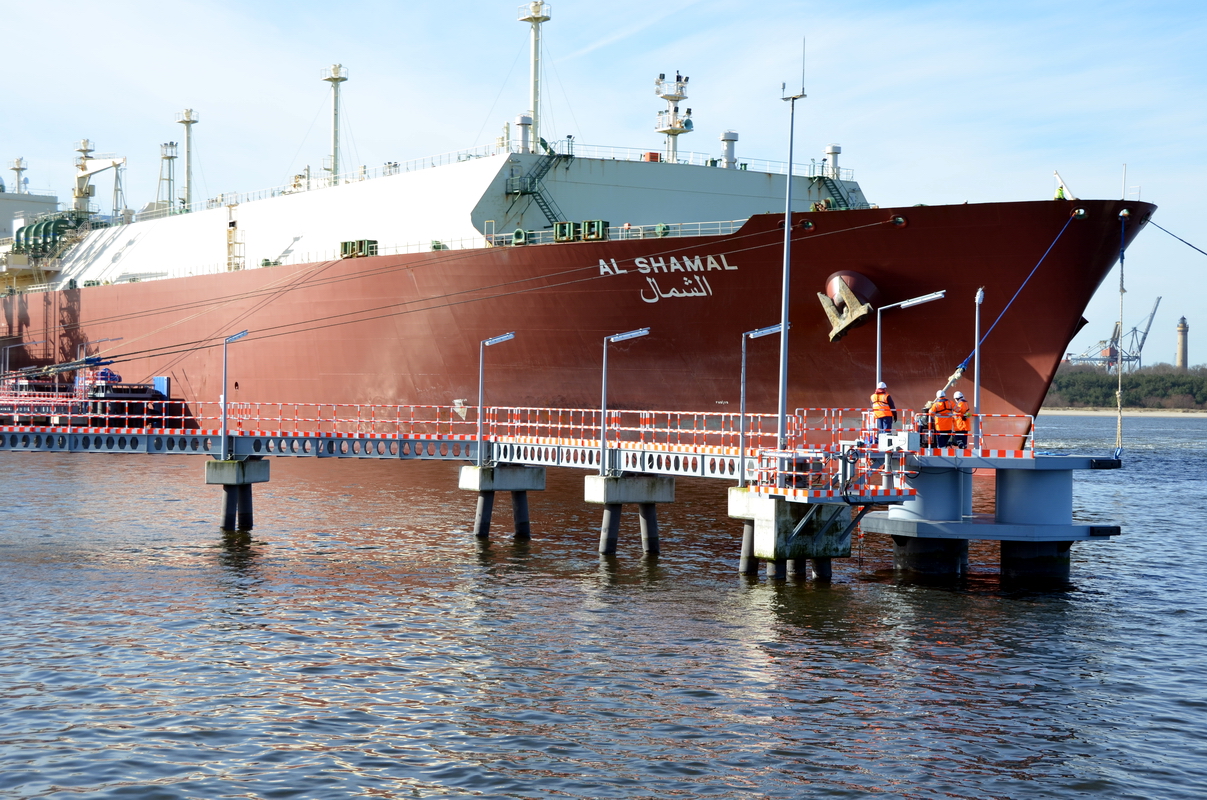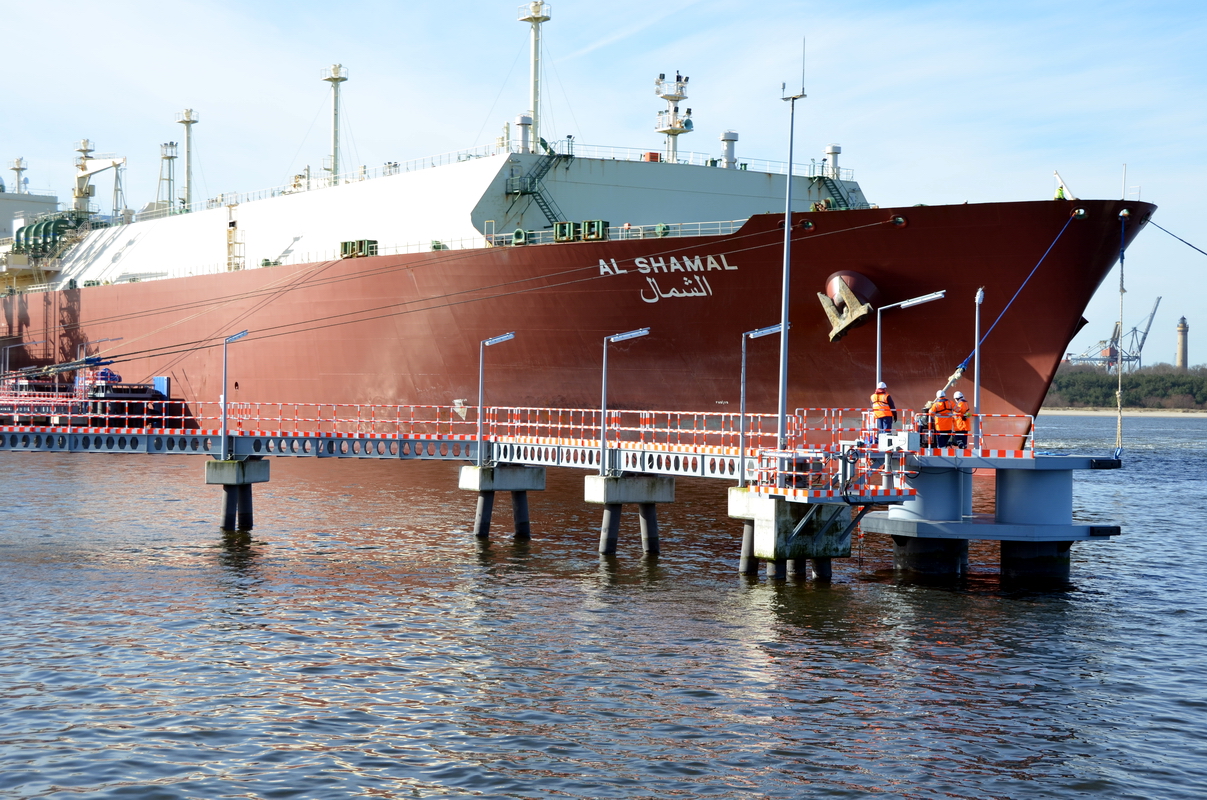 As Polish gas transmission operator GAZ-SYSTEM informs, on Wednesday, March 22, the President Lech Kaczyński LNG Terminal was visited by another tanker with chilled cargo in its tanks. It was the 13th delivery of LNG to the terminal.
This time the Al Shamal LNG tanker with a capacity of 217,000 cbm called at the terminal. The ship operated by Teekay Shipping Glasgow Ltd is registered and sailing under the flag of Bahamas. Her gross tonnage is 135848 and deadweight is 109662. She was built in 2008 at Samsung Heavy Industries Co. Ltd. Its length overall (LOA) is 315 m, beam – 50 m and maximum draught is 12,5 m.
Thus, since the initial delivery made back in December 2015, over 2,5 million cubic metres of LNG, have been conveyed in total by the sea route.
This time, following the regasification, i.e. the process meant to change the state of a material, from liquid to gas, the national transmission system has been supplied, in total, with 1,5 billion cubic metres of gas.
– This is one of the most advantageous properties of LNG. If liquefied, its volume is 600 times smaller as when volatilized. Therefore, it is more efficient in terms of transportation – explains Tomasz Pietrasieński, spokesperson for GAZ-SYSTEM.
Tank ships, that deliver LNG, are Q-flexes. Natural gas in a liquefied state is stored in membrane-type cargo tanks, using the vessel's hull as a supporting structure. The carriers are 315 metres long and 50 metres wide. Each time they are able to keep over 200 000 cubic metres of LNG.
After the regasification, the product is passed to the national transmission system in the amount of more than 120 million cubic meters of gas. Once the measuring terminal has been checked, the ouput is addressed directly to the Świnoujście–Szczecin gas pipeline, and then it is redistributed to the industrial infrastructure of GAZ-SYSTEM, and, eventually, to the end users.
Moreover, the terminal works as a spot, where road tankers are loaded with LNG. Depending on the demand, up to dozen of road tankers leave Świnoujście each day.
rel (GAZ-SYSTEM), GL