Polferries new fleet addition upgraded in Szczecin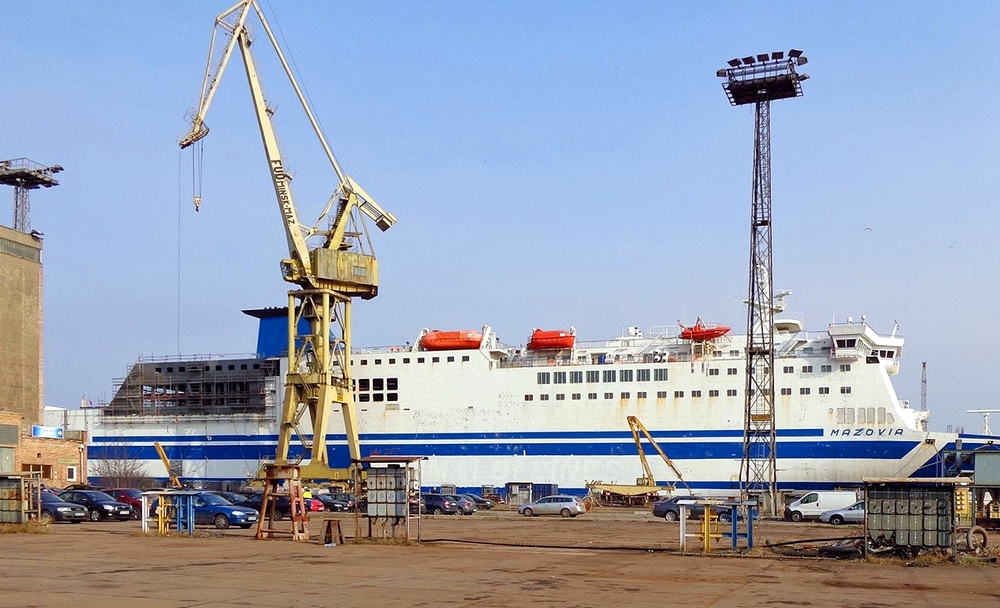 Szczeciński Park Przemysłowy (SPP) or Szczecin Industrial Park hosts Mazovia, 168 m in length and 28 m wide, one of the largest ships so far. Szczecin Industrial Park covers the area of former Szczecin Shipyard and is home to several companies.
The ferry (previously operated by Finnlines and Grimaldi), purchased on the second hand vessel market by PŻB (Polska Żegluga Bałtycka – Polish Baltic Shipping Co., also known as Polferries) is undergoing repairs and upgrade to conform the requirements of the new Owner at the Wulkan Quay of the former Szczecin Shipyard.
The upgrade, covering mainly the addition of new passenger cabins (in upper decks area, aft) and refurbishment of public passenger spaces, is performed primarily by the shiprepair yard Master Sp. z o.o. but also several other companies.
The ferry may carry up to 600 personal cars or 110 trucks and up to 1000 passengers.
Read also:
Refurbishing and outfitting of newly added passenger spaces on Mazovia ferry