Refurbishing and outfitting of newly added passenger spaces on Mazovia ferry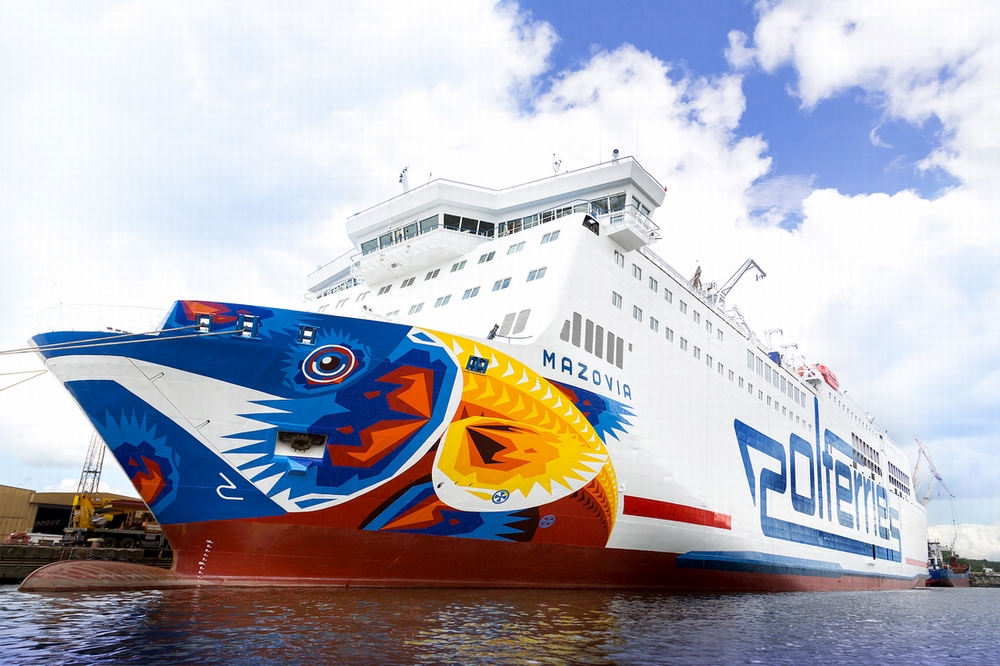 Mid June 2015 works onboard car and passenger ferry Mazovia, the newest, second-hand addition to Polferries (PŻB) fleet were completed. Polish Szczecin based company Uni-Mebel was responsible for interior refurbishment. The scope of works included i.a. outfitting of 69 passenger cabins, corridors, staircases and public areas.
Uni-Mebel participated in creation of arrangement concept for new passenger cabins i.a. making choice of colours for materials and outfitting. Most of equipment like sanitary units, walls, ceilings, doors, windows niche are products of polish companies. Wooden furniture have been made by Uni-Mebel.
During 2,5 months refurbishment of 1150 m² of living quarters and 1220 m² of public areas have been carried out. In peak period over 80 workers from Uni-Mebel worked on the ship simultaneously.
Uni-Mebel has been on the market since 2006. It provides comprehensive services in scope of insulation and interior fit outs for the marine industry. The company operates both in Poland and abroad cooperating especially with German, Norwegian and French shipyards.
Watch the video showing final effect of Uni-Mebel work below: