Poland's Deputy PM believes in shipbuilding industry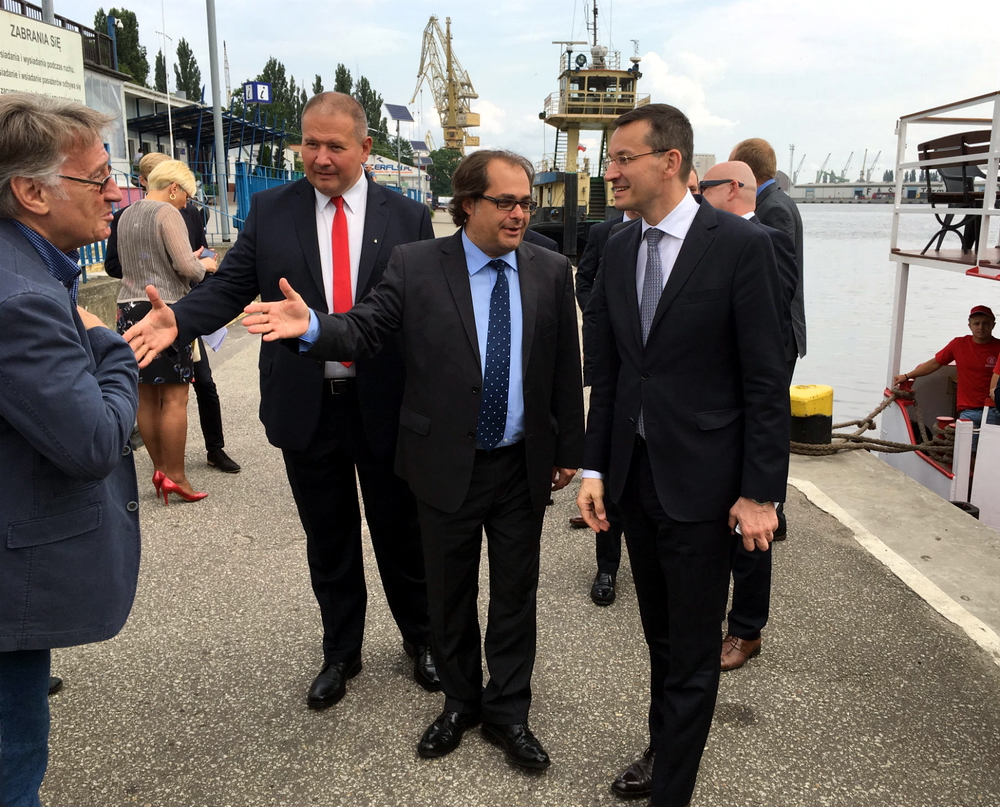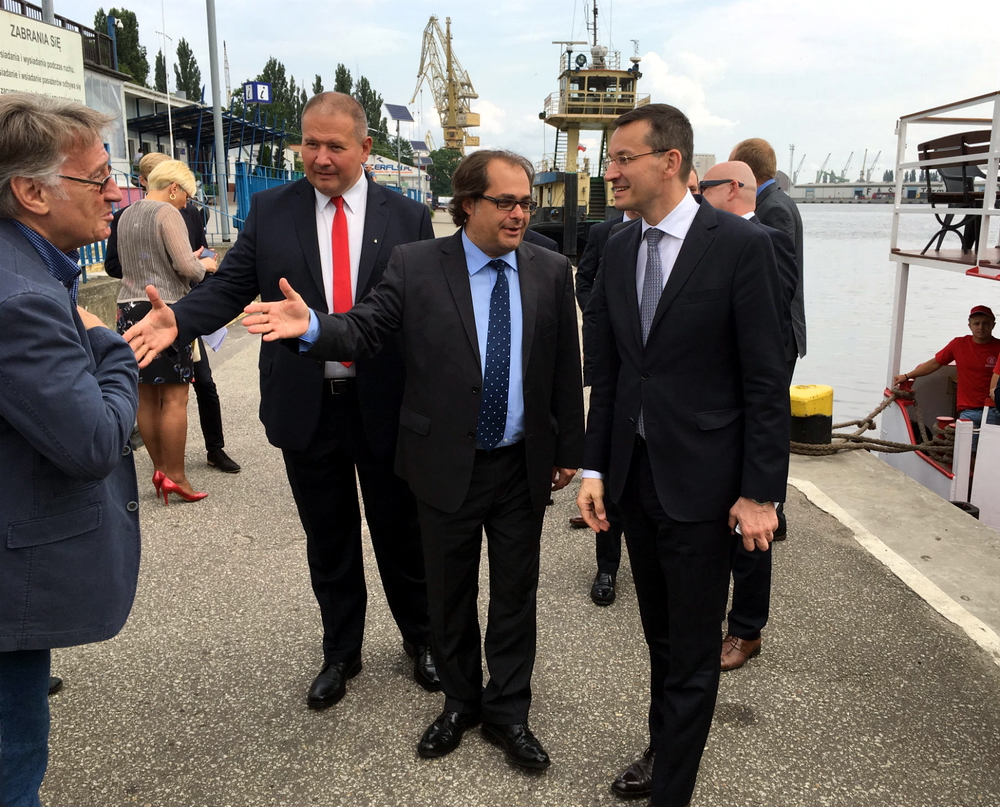 – It is possible to rebuild the Polish ship-building industry and make it one of the drivers of the country's economic growth – Mateusz Morawiecki, Poland's Deputy Prime Minister and Minister of Development said at a press conference on Wednesday, the 13th of July 2016.
Morawiecki and the minister of maritime economy and inland waterway navigation, Marek Gróbarczyk, met journalists at the former Szczecin shipyard in north-west Poland, where they outlined plans to invest in shipyards.
– I believe that it is possible to rebuild the Polish ship-building industry, despite enormous obstacles of a legal, regulatory, legislative, infrastructural and – what can I say – of course financial nature – said Morawiecki at the conference. He added he believes that the shipbuilding industry "is one of the absolutely fundamental drivers of the entire Polish economy."
Gróbarczyk spoke about a recently completed shipbuilding industry bill.
Read also: Polish Sejm passed a Shipyard Act
– Around August we would like the President to sign the final version of the bill so that it can begin to be implemented as of 1 January 2017. This bill is crucial for rebuilding the ship-building industry. It enables competition, reconstructing our ship-building industry – said Gróbarczyk.
It is worth recalling that in February 2016, the Polish government approved a long-term economic development plan under which some zl.1 trillion ($250 billion) would be injected into the economy over the next 25 years. The plan aims to boost industry, innovation and exports, and it is also designed to enable the country to escape the so-called middle-income trap, while creating opportunities for Poles to earn more money.
The program, unveiled by its architect, Deputy Prime Minister and Development Minister Mateusz Morawiecki, is based on five pillars: reindustrialization, innovation, international expansion, sustainable social and regional development, and increased savings.
An important element of reindustrialization under Morawiecki's plan would be developing a set of strong specializations for the Polish economy. And shipbuilding industry in Poland seems to be one of these specializations.
– We want to pursue a prudent expansive policy, particularly in sectors such as aeronautics, automotive production, rolling stock and shipbuilding. We see a tremendous opportunity for growth here and want to create conditions for it – emphasized Morawiecki.
GL (based on Polish Press Agency and other sources)