PGNiG intensifies LNG off-take in Swinoujscie – five deliveries in March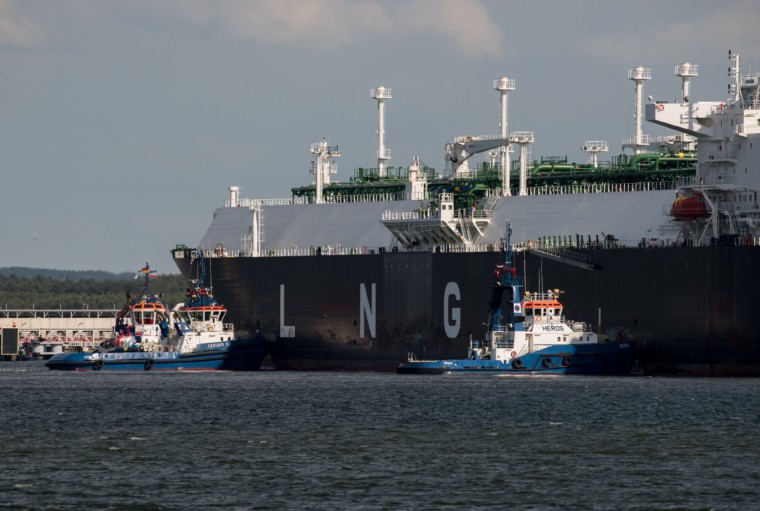 As many as five cargoes of liquefied natural gas are planned to be received in March by the Polish Oil and Gas Company (PGNiG). The President Lech Kaczynski Terminal has already received the first of the expected gas carriers, which delivered 120 million cubic metres of fuel after regasification.
– "In March we will receive as many as five LNG cargoes at the President Lech Kaczynski Terminal. This is a record – never before in one month have we received so many deliveries of liquefied natural gas" – said Paweł Majewski, CEO of PGNiG SA. "In the current situation, the possibility of importing LNG from reliable, trustworthy partners becomes particularly important from the point of view of fuel supply security. The role of liquefied natural gas in PGNiG's imports will continue to grow. It will be possible also thanks to the expansion of the gas port in Świnoujście, where we have booked re-gasification capacity at the level of 6.2 billion cubic metres per annum since this year. This is over one billion cubic metres more than before". – Paweł Majewski explained.
Most of the cargo which PGNiG will receive in March in Świnoujście will be purchased under spot transactions. However, the first delivery was made under a long-term contract with Qatargas. On March 3, the Al Huwaila methane carrier arrived at the Świnoujście gas port with a cargo of 90 thousand tons of LNG, which will provide 120 million cubic metres of natural gas after regasification.
It is the sixth LNG delivery to Swinoujscie this year and 154th since the beginning of the terminal operation. The total volume of the blue fuel received by PGNiG so far in the gas port amounts to about 17 billion cubic metres. Last year, LNG constituted about one-fourth of the Company's import volume.
Already on 1 March, PortalMorski.pl announced the arrivals of two other gas carriers: GasLog Gladstone (IMO No. 9744025; capacity 170,618 m³) is carrying LNG from Nigeria to Świnoujście and is expected to arrive on March 09, and Marvel Kite (IMO No. 9760782; capacity 171,010 m³), expected in Świnoujście in mid-March, will deliver LNG from the US Cameron LNG Terminal.
Since then, the Pan Europe gas carrier (IMO No. 9750244; load capacity 170,319 m³), tentatively expected at the Swinoujscie terminal on 23 March, has been added to the available information on expected vessels. This vessel, after loading, left Bonny Inshore Terminal in Nigeria on March 1.
source: PortalMorski.pl