The largest container carrier in the world called at DCT Gdansk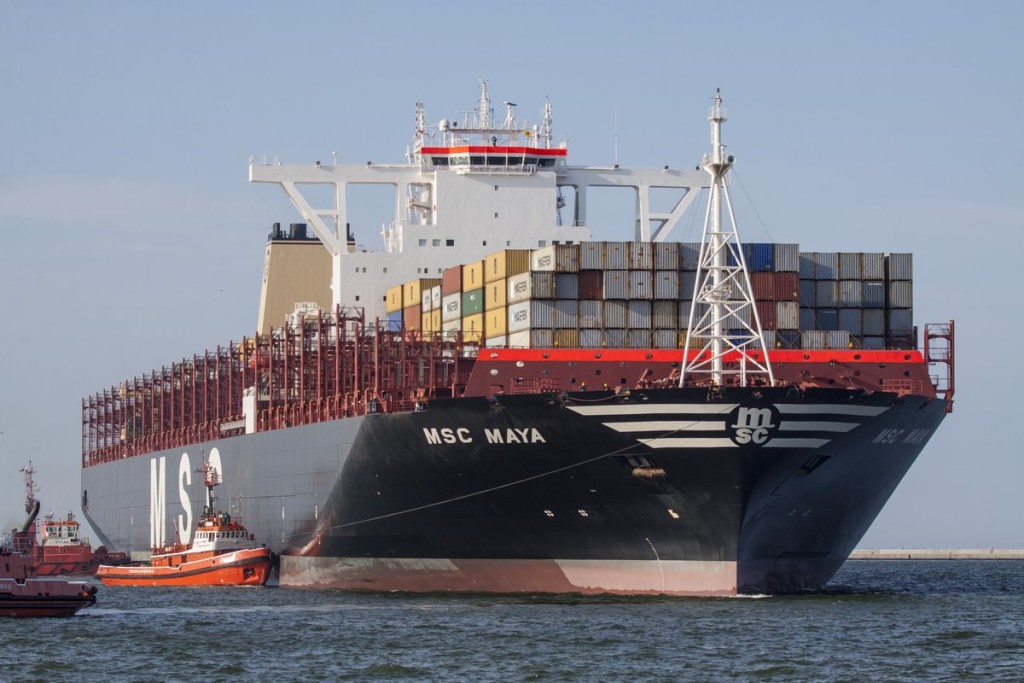 On the 2nd June 2016 the largest container vessel ever built with the capacity of 19,224 TEU MSC Maya arrived at the Deepwater Container Terminal in Gdansk for the first time.
The giant ship, which belongs to MSC, travels to DCT as a part of a weekly oceanic service of 2M Alliance (Maersk Line, MSC). So far this route to Far East was realized only by Maersk ships. With the maiden call of Maya, MSC fleet joins the regular service of the two ship owners.
MSC Maya is now in service on the Silk trade route between Asia and Europe, connecting Gdansk to Yantian in 32 days. From her last port of call in Tanjung Pelepas, Malaysia, MSC Maya travels to Europe where she calls at Gdansk with a transit time of 25 days.
With a published capacity of 19,224 TEUs, 395,4 m long and 59 m wide, this Oscar-class vessel is one of the world's current record holders in container carrying capacity. These ULCS require a depth of 16 meters.
MSC Maya was built in 2015 by Daewoo Shipbuilding and Marine Engineering (DSME) in Okpo, South Korea and sails under the Panama flag. Maya is a twin counterpart of MSC Oscar, which was built a year earlier. MSC Maya was christened and named on September 26, 2016 at the new MPET Container Terminal, in the port of Antwerp.
The fourth 'Oscar class' containership of 19,224 TEU is named after Maya Aponte, the four-year-old daughter of Mr Diego Aponte, President and Chief Executive Officer of MSC Group and Ela Aponte. MSC Maya follows the recent deliveries of MSC Oscar, MSC Oliver and MSC Zoe, which are all named after the grandchildren of the company's founders Mr Gianluigi Aponte and Rafaela Aponte.
The colossal vessel has a deck area equivalent to four football fields laid end to end.
What can MSC Maya carry in a single voyage?
A cargo volume equivalent to:
57.7 million garments, or
1.15 million washing machines, or
2.4 million microwave ovens.
If Maya was put vertically, it would be higher than Eiffel Tower.
GL, rel (DCT, MSC)
Photos: Piotr B. Stareńczak