MSR Gryfia to build inland waterway icebreakers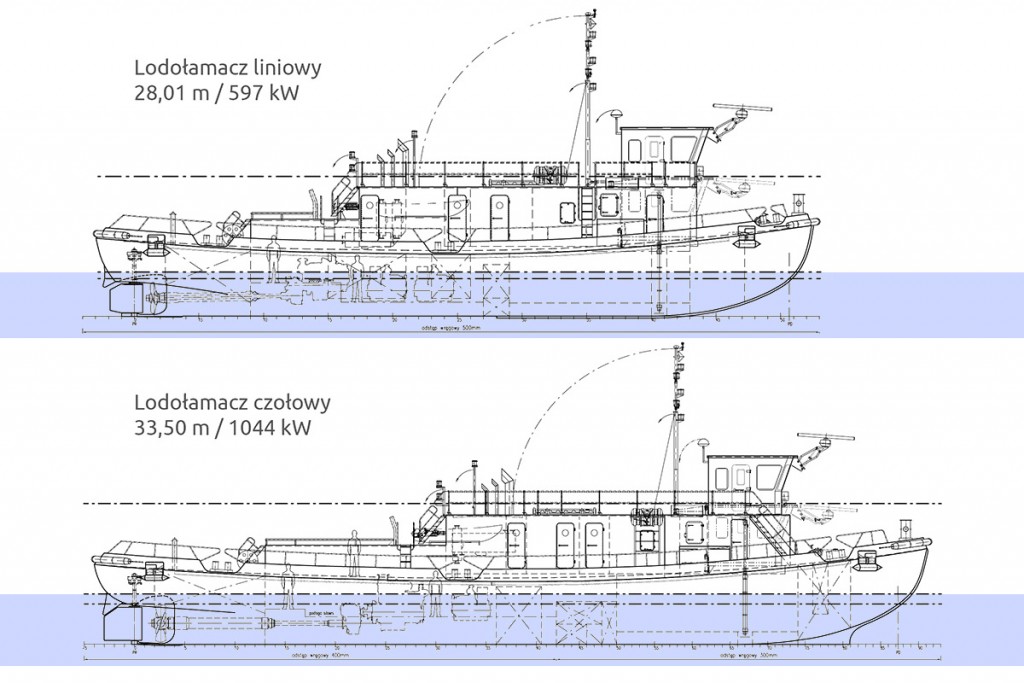 On September 29th, 2017, MSR Gryfia signed a contract with Regional Water Management Office in Gdańsk (RZGW Gdańsk) for building four inland waterway icebreakers. According to the contract, MSR Gryfia will build three line icebreakers and one lead icebreaker. Icebreakers will be built in a "design and build" formula. The shipyard is obliged to design, build and equip as prototype units one line and one lead icebreaker. Then after testing prototype units in the winter season and updating the design documentation, further two-line icebreakers will be constructed as serial units. MSR Gryfia will be also responsible for providing a necessary infrastructure for servicing icebreakers in order to efficient operations.
Lead icebreaker will be dedicated to breaking the thick ice cover, while the line icebreakers will be used for shredding pieces of crushed ice and prevents the re-formation of ice layers.
All of the units will be prepared to function as tugs as well as rescue vessels. Icebreakers will be also adapted to serve as fire fighting units through a connection to the power supply of the quenched facility and the oil spill recovery control by the possibility of installing a barrage drum on board.
Each of icebreakers will provide housing and social facilities for a six-person crew.
Funds from Operational Programme Infrastructure and Environment 2014-2020 will be used for financing 80 percent of the investment.
The term of the contract was set for the Q4 of 2021. All vessels will be constructed in Szczecin. Vessels will be built under the supervision of Polish Register of Shipping. In 2014 MSR Gryfia delivered two similar icebreakers to the Regional Water Management Office in Szczecin.
rel (MSTFI)