Mieszko – another tugboat for the Polish Navy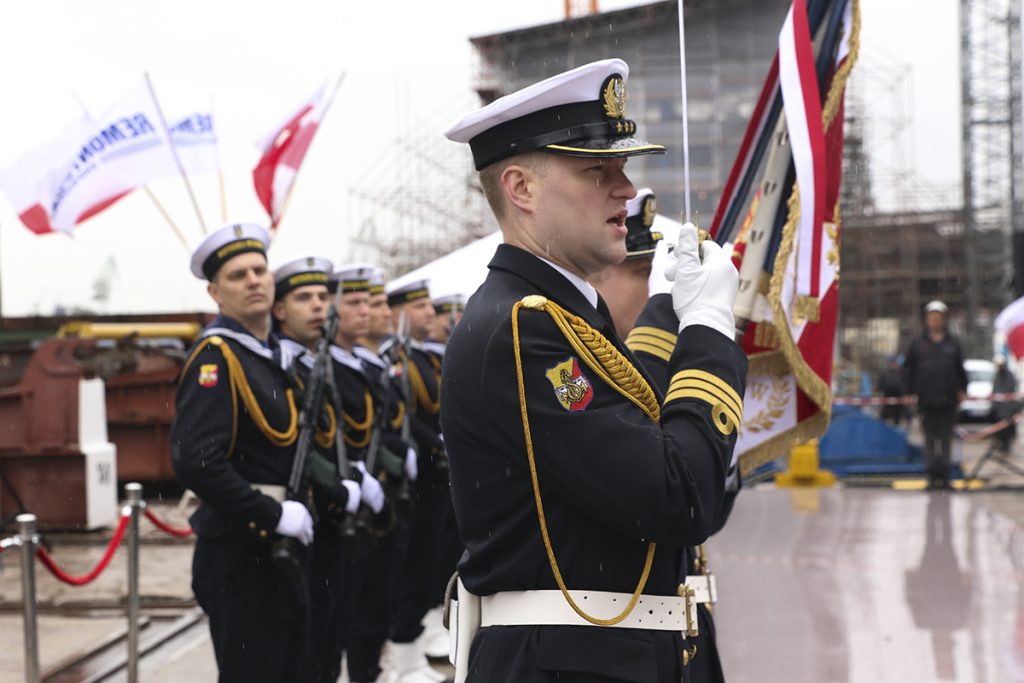 On Monday, 8 July 2019, in the Remontowa Shipbuilding SA belonging to the Remontowa Holding SA Capital Group, the ceremony of baptism of the H-2 tugboat built for the Polish Navy took place. He received the name Mieszko.
– We are meeting today at the fifth ceremony this year, and already 1020 in the history of the shipyard of the ceremony of launching – said Marcin Ryngwelski, President of the Remontowa Shipbuilding.
– We are currently building eight ships: six tugs and two minesweepers. The first block of Albatross is ready to be equipped, the second will be ready next week. Today, on behalf of the Management Board – Remontowa Shipbuilding SA, I invite you to launch ORP Albatros, the second in a series of mine destroyers for the Navy, in the first week of October.
As far as tugboats are concerned, Mieszko is the third in a series of tugboats. This year we will hand over three vessels to the shipowner and three in the following year.
The godmother of Mieszko is Magdalena Śniadecka – the director of the Vice Admiral Józef Unrug Primary School in Laski Wielkie.
Today's ceremony is a consequence of the contract signed in June 2017
for the construction of six tugboats for the Polish Navy. Five of them are under construction at various stages of advancement. The first two vessels, which received the names Bolko and Gniewko, are already being equipped. The construction of the sixth unit will start on 9 July this year.
Tugboats are designed, among others, for:
combat security and logistic support at sea and in ports, carrying out activities related to technical evacuation, support for rescue operations, transport of people and supplies, neutralization of pollution and taking torpedoes out of the water.
The ice class of the tugboats will allow them to operate in harsh ice conditions accompanied by icebreakers. The units will be able to transport groupage cargo with a total weight of up to 4.0 tons on an open deck. The units will be able to transport groupage cargo with a total weight of up to 4.0 tonnes and a towing capacity of 35 tonnes.
AL, rel (Remontowa Shipbuilding SA)