Bolko first of six tugboats for the Polish Navy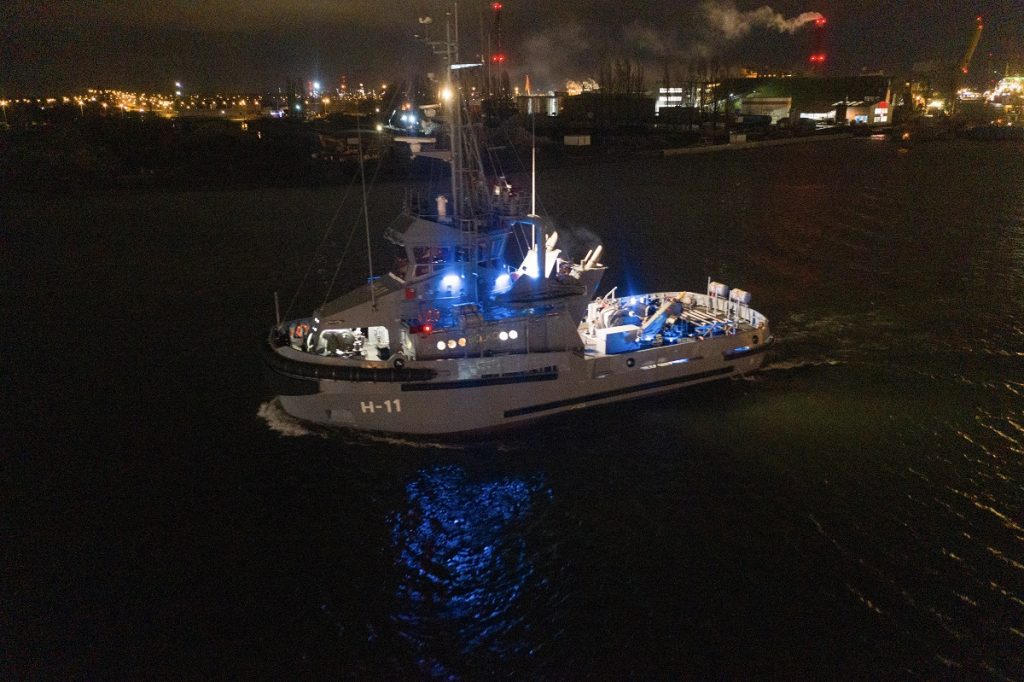 The acceptance tests of the first of the six new tugboats for the Navy have been completed; soon, the flaglift on the Bolko tugboat will be able to take place, the Ministry of Defence informed.
"Soon the flag of the Polish Navy will be able to be raised on tugboat H-11 Bolko – on Friday, 10th January this year, the tugboat delivery and acceptance protocol was signed. Thus, the reception of the first of six units of this type was completed" – informed the Ministry of Defence on Monday on Twitter.
Bolko is the first of the six units of the B860 project (Bolko was given the H-11 designation in the Navy). The tugboat, which was launched in October 2018, was undergoing port and sea trials until last autumn. The unit is to be delivered to the 8th Coast Guard Fleet in Świnoujście. The next units are to be named Gniewko, Mieszko, Semko (launched in the autumn of last year), Leszko and Przemko.
Tugboats of the B860 project are being built in the Remontowa Shipbuilding in Gdansk. Deliveries are to be completed this year. The value of the contract signed in 2017 is over PLN 283 million.
The tugboats will be used, among other things, for combat security and logistic support at sea and in ports, tasks related to technical evacuation, support of rescue operations, passenger transport and supply, neutralization of pollution, taking hazardous materials from water.
The crew of the B860 project tugboat has 10 people, the unit is nearly 30 m long, more than 10 m wide and has a towing capacity of over 35 tons.
Author: Jakub Borowski
Photo: Marcin Koszałka