Launching of partially outfitted hull of windfarm SOV at Nauta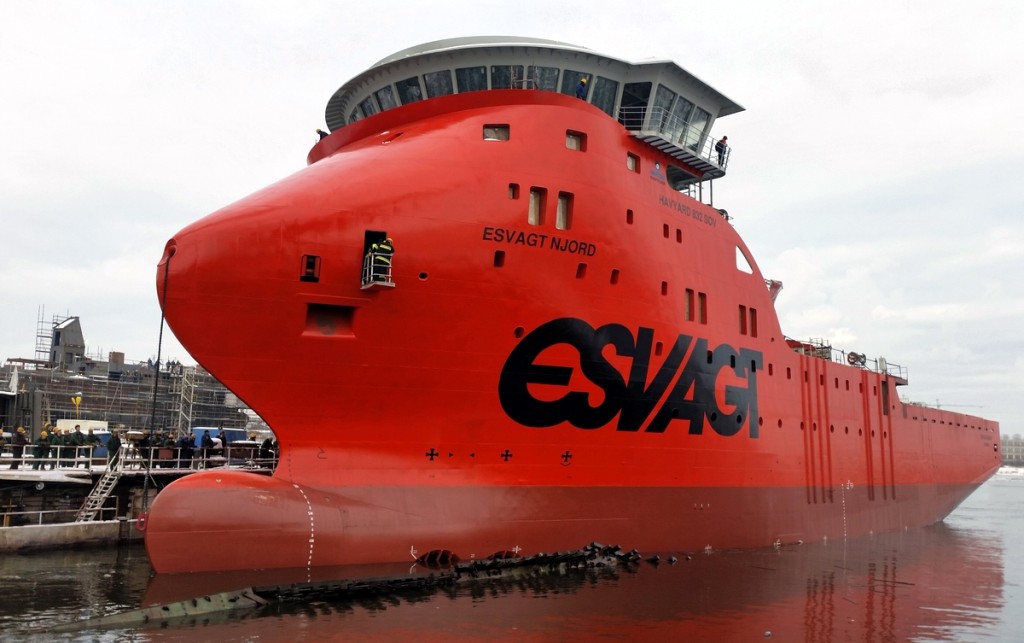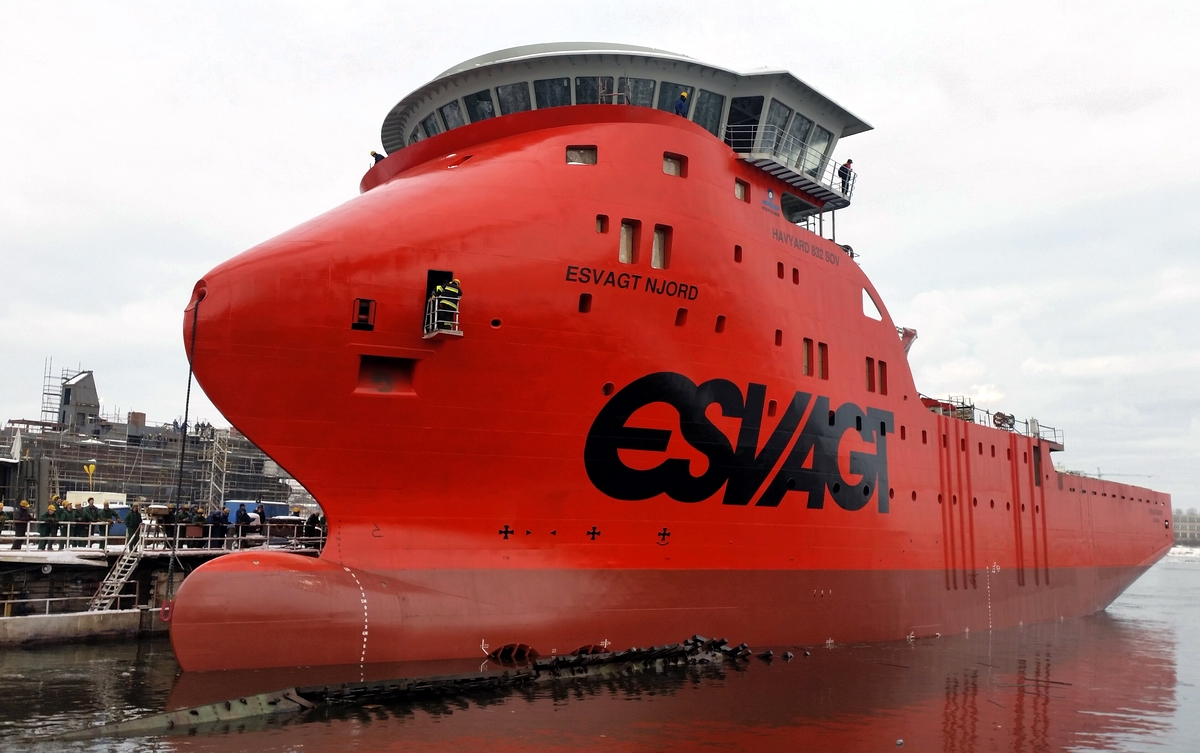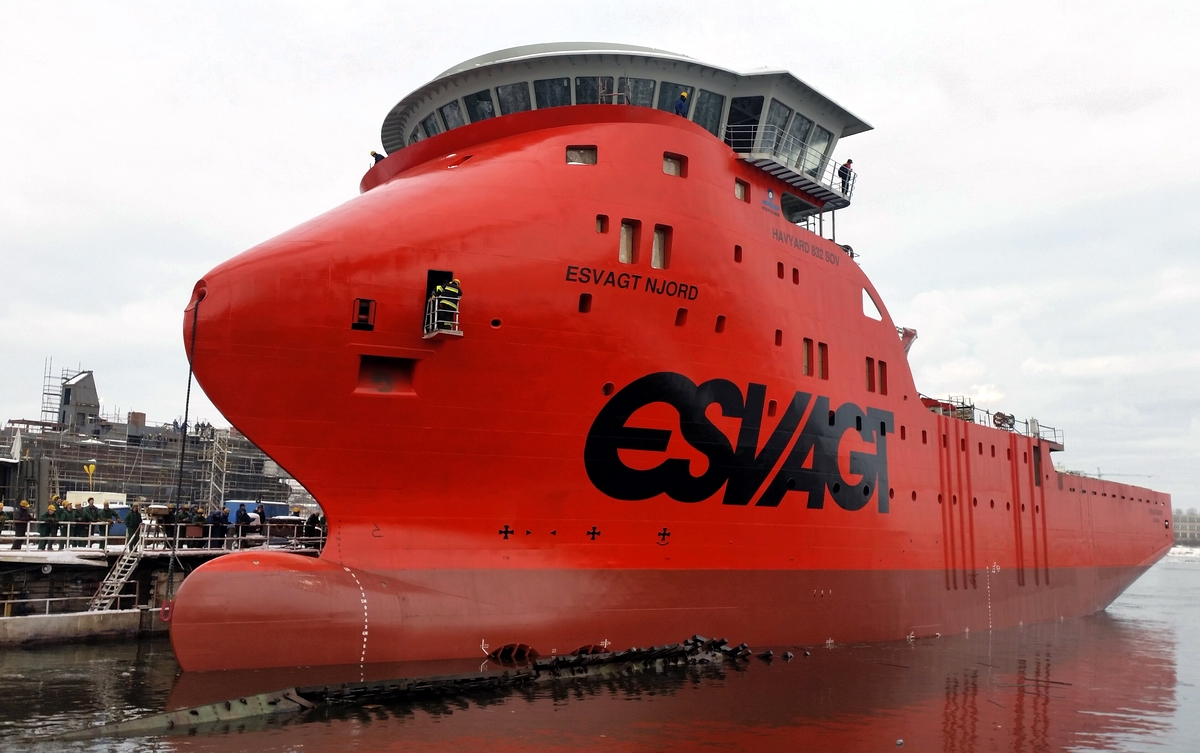 On 22nd of January 2016 Nauta Shiprepair Yard launched a partly outfitted Wind Service Operation Vessel (SOV) from the B1 slipway of the former Gdansk Shipyard. To be named Esvagt Njord, the hull was built for Norwegian shipyard – Havyard Ship Technology. It was the first launching ceremony at Nauta in this year. Nauta informed about signing the contract for this vessel a year ago.
Esvagt Njord is 84 metres long and over 17 metres wide. The unit will initially operate at Dudgeon offshore wind farm, outside the coast of Norfolk in the Great Britain. The ship's main task will be providing accommodation, carry personnel and equipment for the performance and service maintenance on offshore windmills.
Wind SOV's are the cost efficient choice for wind farms situated far from shore. The SOV offers onboard workshop, spare parts storage, crane and office facilities. Advanced transfer of technicians and spare parts to wind turbine towers is effected by ESVAGT safe transfer boat or walk to work gangway solutions.
Esvagt Njord has a foreship designed to have good properties in calm as well as rough seas. The stern with twin skegs will improve the performance of the hull and the propellers and their operating economy. Applied solutions will provide a low-cost and environmentally friendly connection between the wind farm and onshore bases.
The hull was towed out from Gdansk, heading to the Norwegian yard, early January 2016.
Danish company ESVAGT (taken over by Maersk group in 2015) is the vessel operator carrying out emergency response tasks, safety training, oil spill response and personnel transport as well as providing services for offshore accommodation modules and wind farms. ESVAGT has a fleet of 43 modern ships and additionally 5 vessels under construction.
Esvagt Njord is the second offshore vessel launched by Nauta Yard. On April 2014 Nauta launched the first unit – a partially outfitted Platform Supply Vessel hull for Norwegian yard.
Currently eight other vessels of various types are under construction at Nauta Yard, with four to be launched this year. Since start of the opening of Newbuilding Department in Gdańsk (in 2014) Nauta has already launched eight hulls.