Hendrik's Eemslift vessel safe in Alesund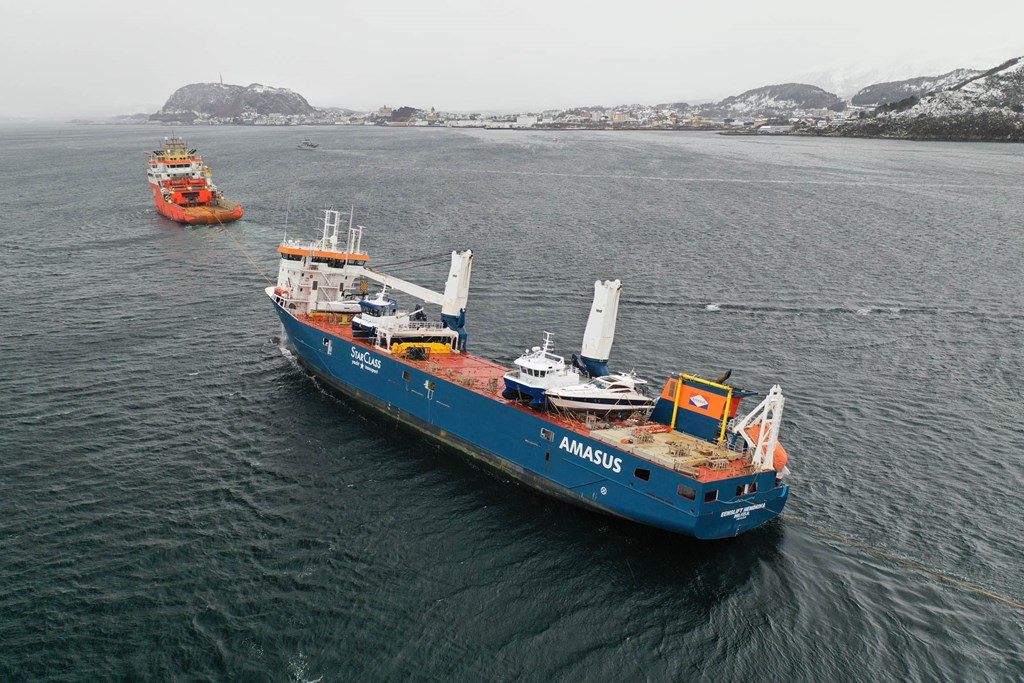 The Dutch multipurpose general cargo vessel Eemslift Hendrika is now safe in port, in Alesund, reports the Norwegian coastal administration – Kystverket. The vessel was in distress on Monday, 5 April, when the cargo shifted and the vessel was in danger of sinking.
The Eemslift Hendrika was approximately 60 Mm west of Alesund when it sent out a request for assistance. The cause of the dangerous situation, which occurred in adverse weather conditions, was a shift in the cargo, which led to an uncontrolled, permanent heeling of the vessel of about 30 degrees. The crew, including the captain, had to abandon ship.
Shortly after the evacuation, the Norwegian coastal administration – Kystverket together with the shipowner started planning the further treatment of the drifting ship.
Eemslift Hendrika arriving Aalesund from UAVPIC on Vimeo
On Wednesday, 7 April, the rescue crew of Smit Salvage managed to board the Eemslift Hendrik and receive the tow given to it from two tugs.
The vessel was towed into port at a speed of around 2.5-3 knots. AHTS units – BB Ocean, together with the patrol vessel Kystvakten KV Bergen – kept assisting.
rel. PortalMorski.pl