First female ROV pilot is Polish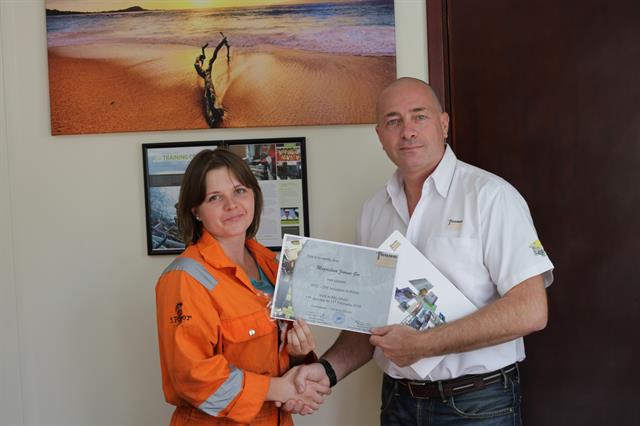 In an industry that isn't generally attractive to women, a recent graduate of Fugro's ROV training course is a driven woman, passionate about exploring the sea. And she comes from Poland.After a hands-on 4-week course at Fugro's ROV training centre, Magdalena Gos, the centre's first female trainee, graduated at the top of her class and hopes to influence more women to consider a career in this industry.
"It's rare to see women working in the ROV industry," says Training Manager, Darren Walley. "Magdalena worked very hard and she has the drive and ambition to go far. Her constant desire for perfection will undoubtedly lead her to success."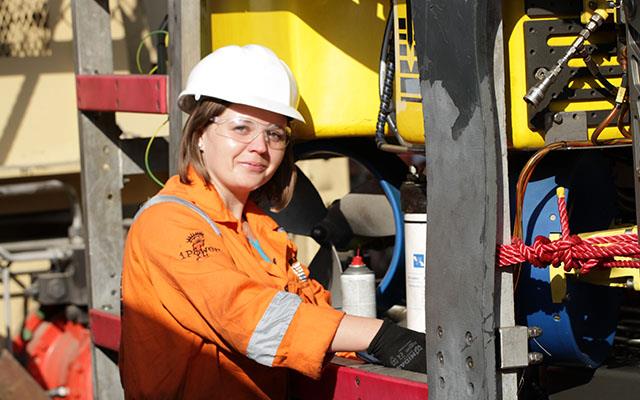 Magdalena (30) is Polish and following matriculation aged 19 was eager to study something technical and practical, opting for navigation at the Polish Naval Academy. Following graduation she worked on a naval vessel and then moved to the merchant fleet, gaining eight years' experience in marine and seismic work.
"The main responsibility of an ROV pilot is remotely navigating the vehicle, in up to 4,000 m of water, while operating the equipment to complete tasks," explains Magdalena. "An ROV is used to explore the seabed, to repair or inspect underwater structures and equipment, and for tasks such as picking up items or recording information on video." Responsibilities also include maintenance, repair and testing of the ROV equipment.
Did she enjoy the course? "Yes, every moment of it! The theory perfectly prepared me for the practical side of things." Along with continuous development and gaining new experiences, what appeals to her about her new role is being part of a professional world-class team.
Fugro's ROV training course has been designed to produce professional personnel with a high degree of competency.
Taking place at purpose-built facilities in Abu Dhabi, the 4-week course combines hands on experience with structured studies. Over 25,000 square metres of yard space and adjacent quayside give the trainee contact with vessels, mobilisation activities and ROV maintenance and amongst the training features is a state-of-the-art ROV simulator. Fugro's dedicated facilities also include workshops for training in fibre optics and hydraulics, where one can master specific techniques for maintenance and repairs.
rel (Fugro)