Gillmet galvanizing plant "North" opened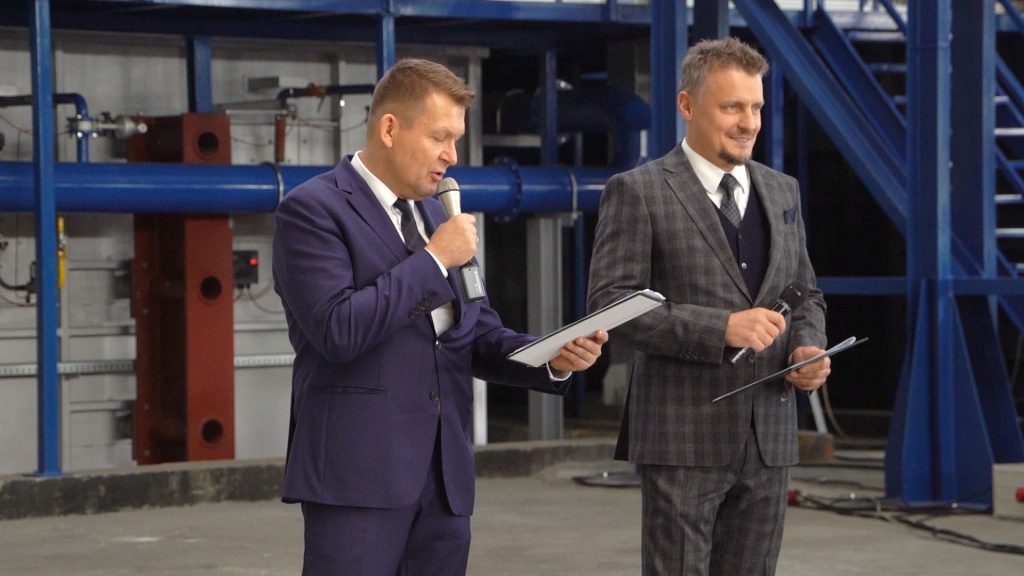 On 11 October, in Wocławy near Gdańsk, the official opening of Gillmet's North Galvanizing Plant took place. It is the second galvanizing plant of this company in Pomerania.
The newly opened galvanizing plant is the largest plant of this type in the north of Poland. The length of the galvanizing furnace bathtub is 13 m and its depth is over 3 m. The galvanizing furnace contains over 460 tons of liquid hot zinc. Such significant dimensions of the galvanizing furnace are certainly enjoyed by companies producing steel structures, which until now, producing structures longer than 7.5 m, were forced to transport elements to galvanizing plants located outside the Pomeranian Voivodeship.
The opening of the plant in the Pomeranian Voivodeship will satisfy the demand for hot dip galvanizing services for the Tri-City companies and for the companies of the Pomeranian Voivodeship.
The opening ceremony was attended by representatives of local regional authorities, including Stefan Skonieczny – Gdańsk County Starost, Ryszard Świlski – Deputy Marshal of Pomorskie Voivodeship, Kazimierz Smoliński – MP, Janusz Goliński – Voit of Cedry Wielkie Commune and Grzegorz Borzyszkowski – President of Starogard Business Club. There were also customers of Gillmet company, suppliers of equipment of the newly created galvanizing plant, families of employees and friends and sympathizers of Gillmet company.
Błażej Gilla – the owner of the Gillmet company together with Andrzej Wojtysiak – the President of the Board, told how the investment location in the municipality of Cedry Wielkie was chosen. A film about the history of the Gillmet company, whose roots go back to 1911, was also shown. In the photo report from the construction in less than 4 minutes, the history of the North Gillmet Galvanizing Plant was also shown, from the "bare field" to the modern galvanizing plant.
President of the Board Andrzej Wojtysiak in the next presentation presented the technical capabilities of the North Galvanizing Plant and presented modern solutions related to environmental protection, which are today the basis for this type of plants.
After the presentation the guests were invited to visit the plant, and the role of guides was played by Błażej Gilla and Andrzej Wojtysiak. During the ceremony, students of the Primary School in Wocławy also took part in the ceremony. Young soloists performed songs that aroused incredible applause of the gathered guests.