First hull launched at "reborn" Szczecin Shipyard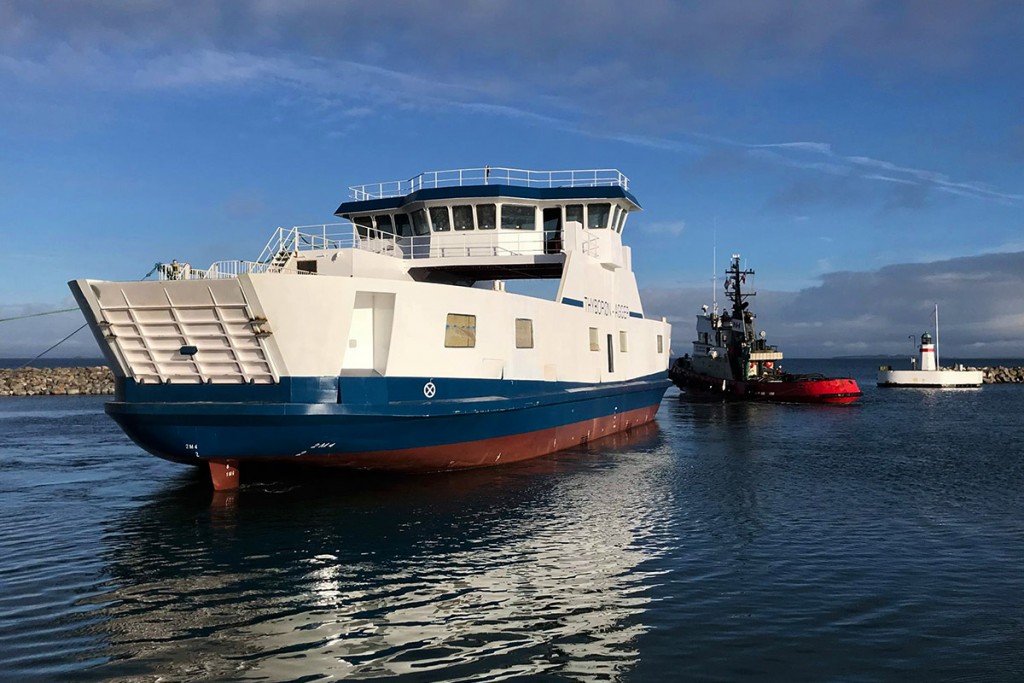 On January 17, 2018, at Szczecin Shipyard, on the Wulkan Nowy slipway / building berth, a launching took place, effected with use of the berth's large gantry crane, of another environmentally-friendly ferry for Danish client – Søby Værft A/S.  The hull of a double-ended ferry was built and partially outfitted by Szczecin based company SpawRem. Further (final) outfitting, trials and delivery will be performer by Søby Værft in Denmark.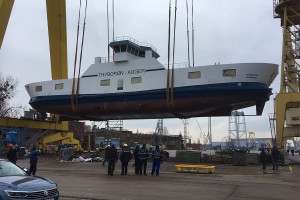 Kanalen ferry (yard no. 108) is destined for sailing on the Thyborøn – Agger route.
The vessel is 45.90 m long over all, 43.05 m long between perpendiculars and 11.50 m wide, with depth of 3.50 m and design draught of 2.10 m.
The vessel is designed with diesel-electric hybrid propulsion (with batteries) and will be able to reach the speed of 10.5 knot (at 85% MCR). The crew will be two persons. The ferry will accommodate up to 60 passengers during winter season and up to 98 – in summer, as well as 22 personal cars or two road trailers / trucks of up to 18.75 m in length and six personal cars.
The launching weight of the Kanalen ferry was approx. 298 ton.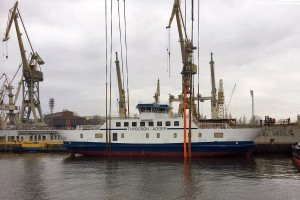 It was the first launching to be carried out at Szczecin Shipyard, since this historical name was officially applied to company that manages assets of the former Szczecin Shipyard (Szczecin Industrial Park), hower it is SpawRem, who delivered the recently launched ferry, not Szczecin Shipyard itself.
rel (Szczeciński Park Przemysłowy) / Radio Szczecin, PBS