The Ulstein cable layer for Nexans will be partly built at Crist yard [VIDEO]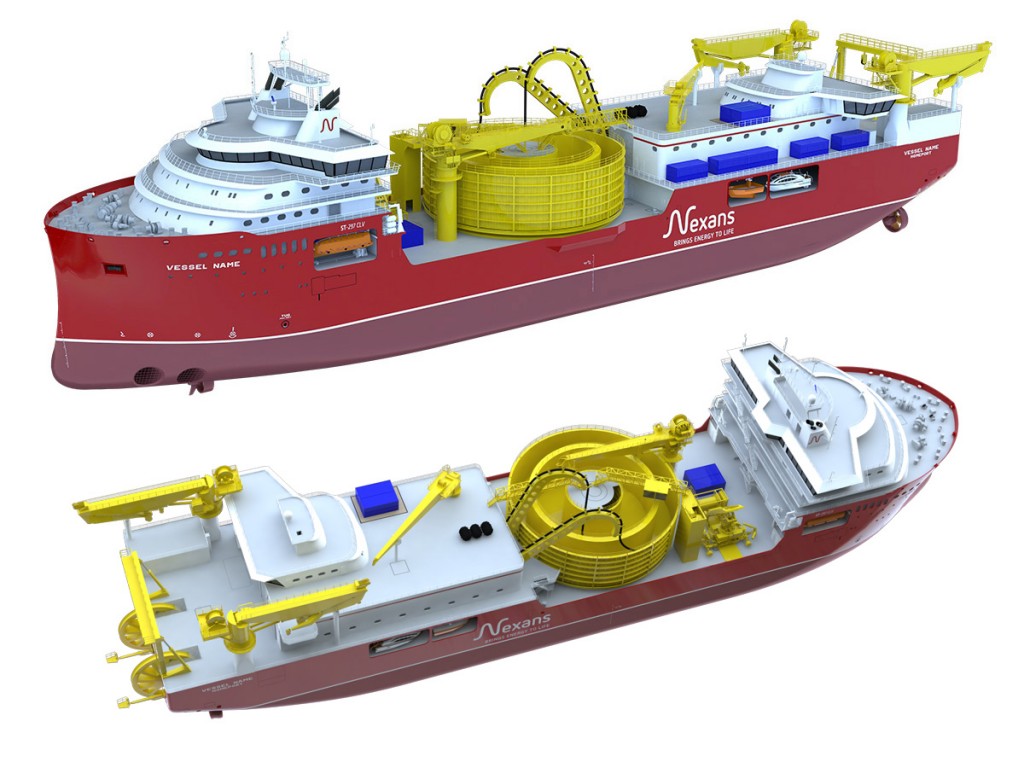 As the Norwegian shipyard Ulstein reported on 4 July, Nexans Subsea Operations placed an order for the construction of a large cable layer with a DP3 dynamic positioning system. A partially outfitted hull will be built in Gdynia.   As PortalMorski.pl maritime news service has learned, a contract with Ulstein, for the construction of a partially outfitted Nexans Aurora cable laying vessel, to be built according to the ST-297 CLV design from consulting naval architects Skipsteknisk of Alesund, was signed by Crist SA.
The partly outfitted unit from the Gdynia based shipyard is to be handed over to the main contracting shipyard in Norway in April 2020.
The advanced unit, 149.9 m long, 31 m wide and with 17,000 t loading capacity, will accommodate 90 people of permanent and client's crew. According to the project, it will be equipped with the so-called "carousel" (drum for storage and issue of cables) with a capacity of 10,000 tons, as well as a basket for fiber-optic cable with a load capacity of 450 tons. In addition, it will receive devices for laying power cables, including laying cables in bundles, connecting and repairing cables, as well as protecting and deepening cables in trenches.
Ulstein will finish and outfit the vessel, newbuilding no. 314 (supplied as partly outfitted by Polish subcontracting yard) and prepare it for the final functional equipment installation on board, as well as it will conduct sea trials and deliver the vessel to the shipowner, what is planned for the second quarter of 2021 .
It is worth noting that the ship will be able to work in very difficult weather conditions, owing to its high maneuverability and position keeping characteristics.
The main activity of the international company Nexans, with headquarters in France, are advanced solutions in the field of cabling and communication. With over 120 years of history, it currently employs over 26,000 people.
Ulstein acquired a contract for the construction of a cable car for Nexans, after the contract (signed in August 2017) was canceled for the same unit in the Croatian shipyard Uljanik in Pula (Brodogradiliste "Uljanik" dd). Cable layer from Croatian yard was supposed to be built under number 534 and handed over to Nexans Norway AS in August 2020.
AL, PBS, rel (Ulstein Group)