Expansion of the intermodal container terminal in the Port of Gdansk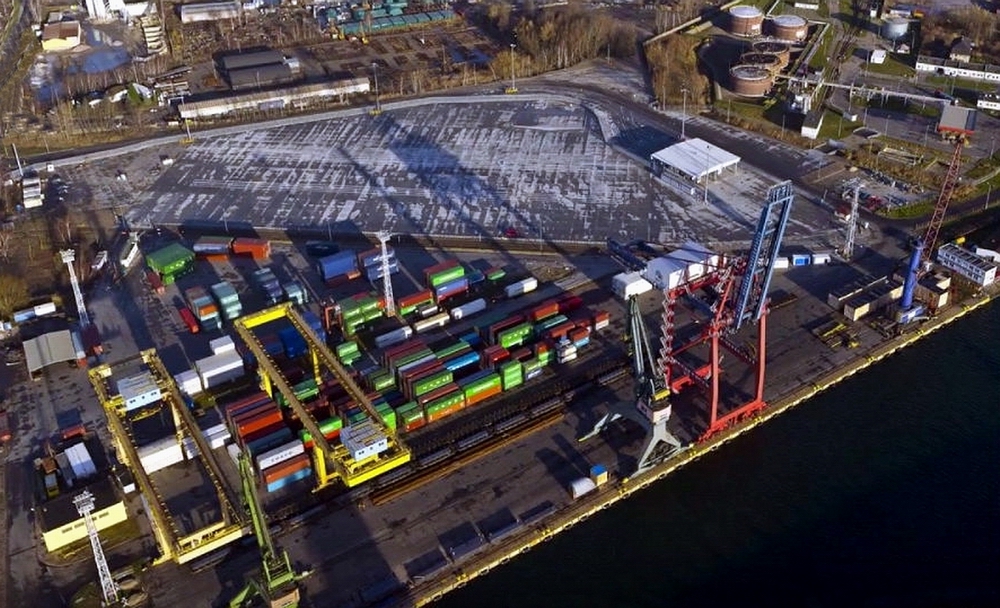 A ceremony marking the completion of the expansion of the intermodal container terminal in the Internal Port took place on 13 January at the Port of Gdansk's Szczecinskie Quay.
The investment, worth nearly 30 million zloty and initiated with the aim of improving the technology and customer service in the container terminal in the area of the Szczecinskie Quay, was co-funded by the European Union under the Infrastructure and Environment Operational Programme.
The project, which involved a broad range of work, including enlargement of the storage area, enhancement of the traffic system and parking zones of the terminal, improvement of the water and sewage management system covered by the investment and the supply of utilities, as well as provision of lighting and fencing, was completed in an extremely short period of time – within just 7 months.
The work was carried out from April to November last year, and resulted in the improvement of conditions for road-sea, rail-road-sea, and rail-sea transport services in terms of unit turnaround time in the terminal. In the course of the project, appropriate improvements to the container handling and storage facilities were also made. As a result, the terminal modernisation programme made it possible to increase its annual throughput capacity to 100,000 TEU.
Following this reinforcement, the yard can now accommodate 456 twenty-foot containers and 30 twenty-foot containers with dangerous goods in one tier, which – with four-tier stacking – makes it possible to accommodate a total of 1,824 twenty-foot containers and 120 containers with dangerous goods simultaneously.
According to Mrs Dorota Raben, President of the Board of the Port of Gdansk Authority SA, the expansion of the intermodal container terminal will soon be complemented by excellent transport connections with trunk roads and the A1 motorway through the tunnel under the Martwa Wisla river – yet another important investment for the Port of Gdansk and the entire Gdansk metropolitan area.