Mein Schiff 5 commemorated in the passenger ships alley in Gdynia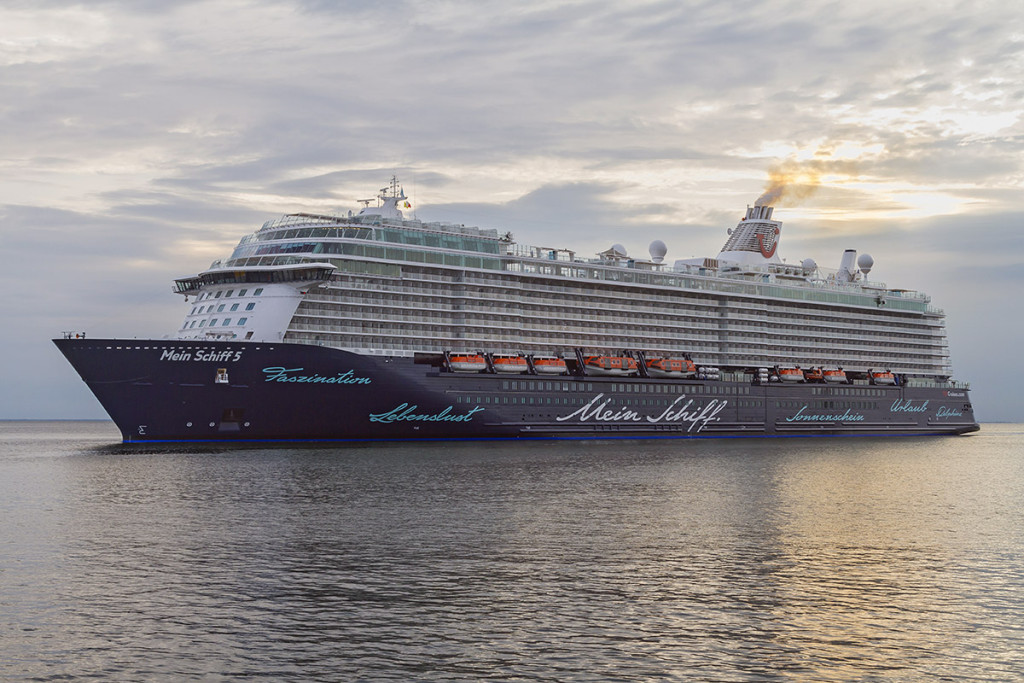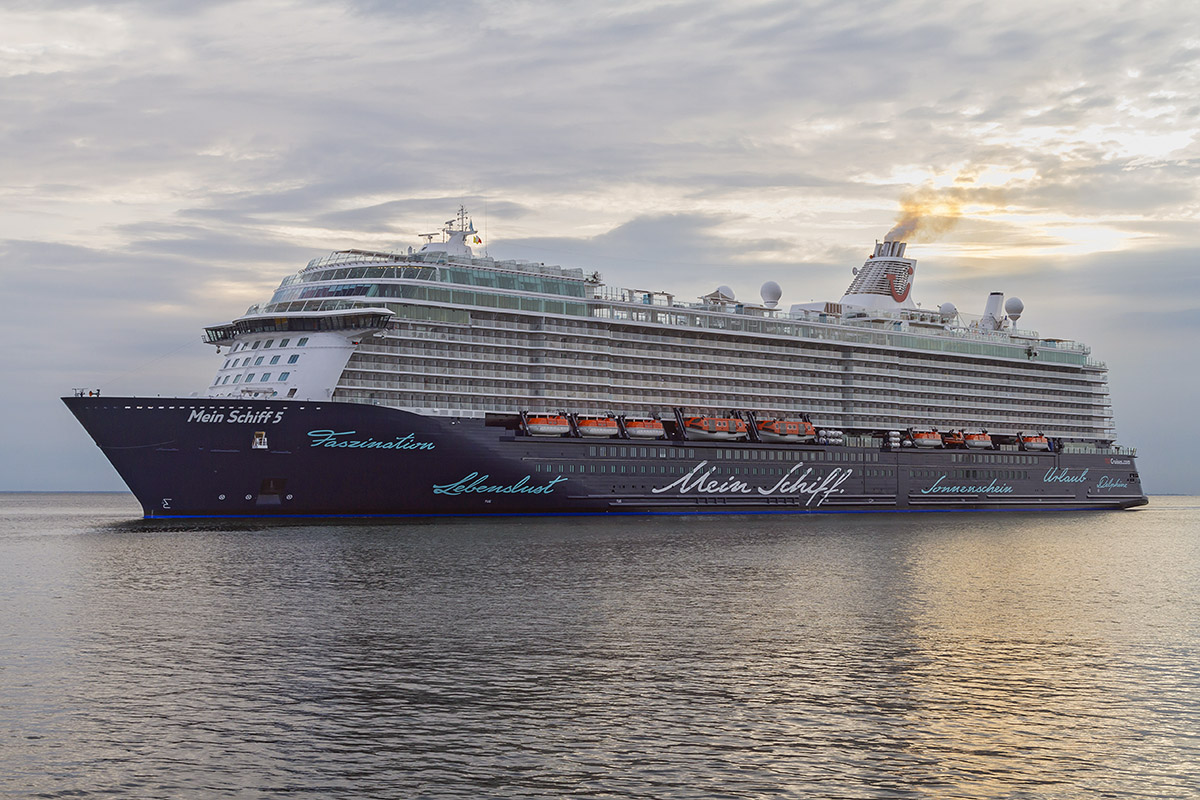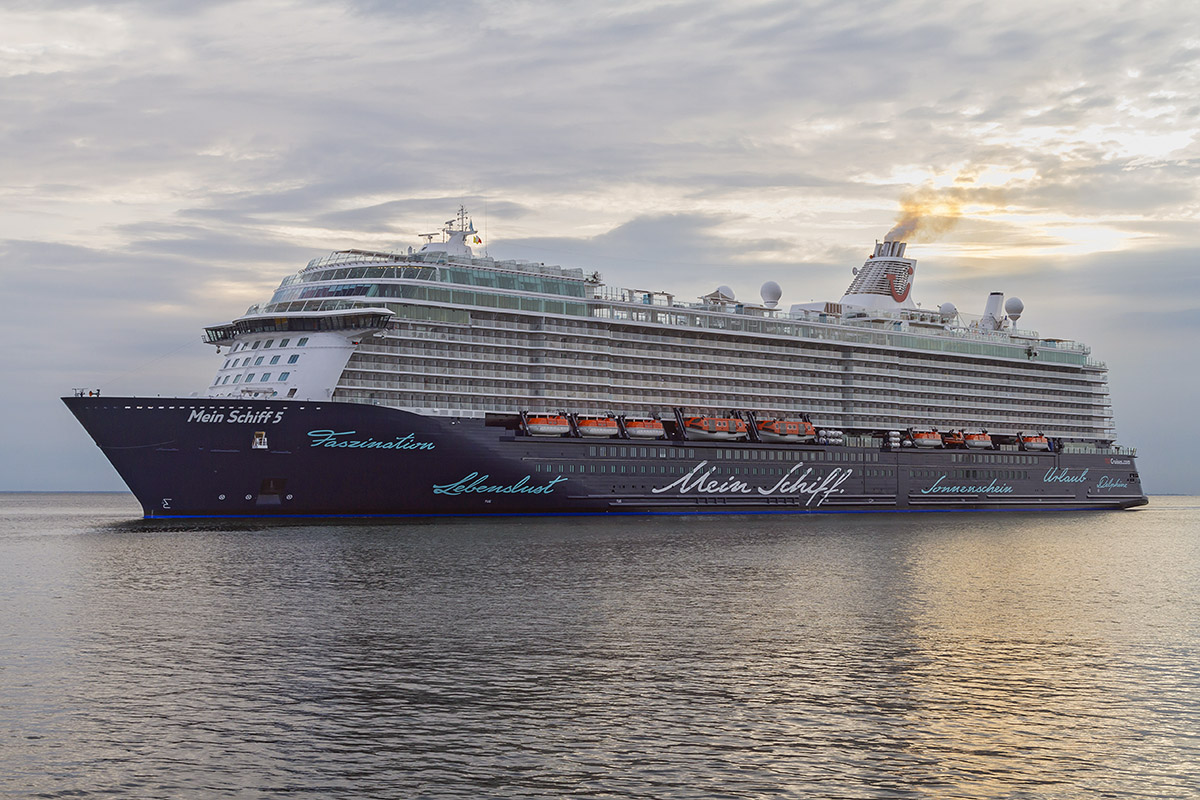 In the 2015 season passenger ships of various flags touched at the Port of Gdynia 45 times. This year's season will bring as many as 56 visits by "cruising hotels" .
Cruisers coming to Gdynia may expect a real red carpet reception. They even have their own star alley here! At the end of the Southern Pier there is a kind of a Passenger Ships Alley, commemorating the great cruisers from all over the world which have called at Gdynia. They are honored with plaques which are built-in the quay.
The most recent ship honored in that way has been the Mein Schiff 5. She visited Gdynia on August 3 for the second time in this season. On that day the unveiling ceremony of a plaque devoted to that vessel took place in the Vessels Avenue.
However this wasn't the first time, when the Mein Schiff 5 called at the Port of Gdynia. A real lucky strike for enthusiasts of this kind of vessels was its arrival in Gdynia on July 8 during the vessel's first voyages this year.
See video showing the first call of the Mein Shiff 5 at the Port of Gdynia:

Mein Schiff 5 is a cruise liner built by Meyer Turku Shipyard (formerly STX Finland Terku) in Finland for TUI Cruises, a joint-venture between TUI and Royal Caribbean Cruises. Resembling her sister ships Mein Schiff 3 and Mein Schiff 4, the cruise ship measures approximately 295m in length and 35.8m at its widest point. It has a draught of 8m and weigh 99,500t.
The cruise ship utilizes innovative and environmentally friendly technologies to meet the latest technological standards. It consumes approximately 30% less energy compared to cruise liners of a similar size. She is equipped with a combined exhaust gas cleaning system, integrating a scrubber and a catalytic converter, to reduce sulphur and nitrogen oxide emissions by approximately 99% and 75% respectively.
Mein Schiff 5 features 15 passenger decks comprising 1,267 passenger cabins. She is able to accommodate 2,534 guests in its double-bed configuration, in addition to approximately 1,000 crew members.
In summer 2016 the vessel is operating varied cruises to the Baltic, Norway, Northern and Western Europe. The Caribbean is planned for the winter.
It was the second this year's longest (293.3 m – on a par with Mein Schiff 4) guest of Gdynia with tourists onboard.  Please be reminded that the longest of cruise ships (293.8 m in length) this year will be MSC Poesia, already known to Gdynia'a wharfs, arriving in Gdynia only once, on 25 August.
This year's cruise ship season in Gdynia will end on 6 October at 17.00 hrs with the departure of the Italian cruise ship AIDAvita.
GL