DSV with the Logistics Leader award in the Logistics Operator of the Year survey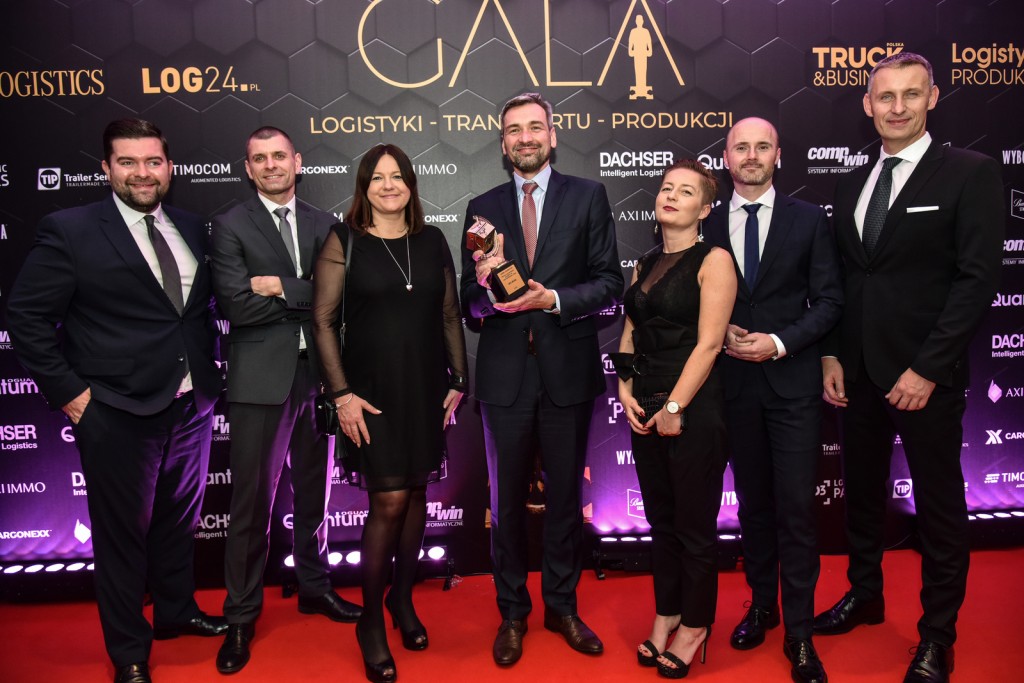 For the fourth consecutive year DSV has received an award in the prestigious Logistics Operator of the Year survey. During the seventeenth Logistics, Transport and Production Gala DSV was honored with the title of Logistics Leader in the category of Top Quality Services At The Right Price.
Results of the survey were announced during one of the largest top management supply chain meetings in Poland, which took place on December 4 this year at the Sofitel Victoria hotel in Warsaw. On behalf of DSV the award was received by Filip Czerwiński, CEO of DSV Road.
– It is a great honor for us to once again be at the forefront of the Polish TSL industry thanks to the votes of our customers. Receiving last year's award in the Logistics Operator of the Year ranking, we announced that we do not intend to settle on laurels and we will persistently strive to offer our clients the highest quality services. Thanks to the hard work of our entire team, we managed to achieve this goal – says Filip Czerwiński, CEO of DSV Road.
Logistics Operator of the Year is a research project of several dozen of leading logistics companies. Its purpose is to provide information on the scope and quality of logistic services offered on the market. DSV has been awarded in several ranking categories for the past four consecutive years. Based on the survey results the companies are ranked and awarded in several categories to promote logistics services of the highest quality. The project is conducted by Eurologistics Magazine publisher and Data Group Consulting.
rel (DSV)