A "Wprost Eagle" award for the Port of Gdansk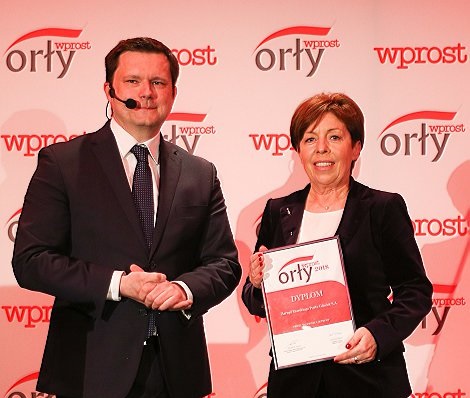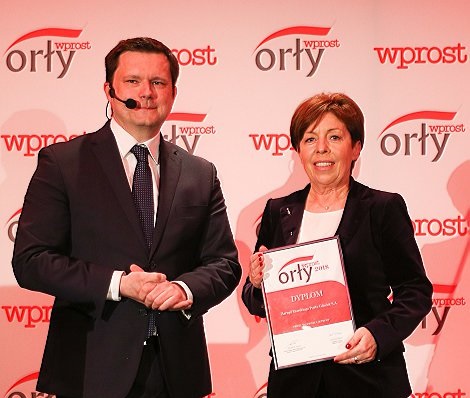 The first quarter of 2018 ends not only with a historic transshipment record for the Port, but also with an award for financial results.
The "Wprost Eagle" is one of the most prestigious awards in the business world. The enterprises that receive it are characterised by stable and growing financial indicators. The Port of Gdansk Authority found itself among the fastest growing companies in Pomerania in this respect.
Receiving this award is a huge honour. First of all, because the "Wprost Eagles" are a prestigious distinction and no company has the slightest doubt about it. Secondly, because I am accepting it on behalf of the hundreds of employees of the Port of Gdansk Authority, who worked really hard to achieve this result. The Port of Gdansk is one of the largest ports in the Baltic Sea. It is also the fastest growing one in the region. Our work is being noticed and appreciated more and more. It is a signal for us that we must not slow down – says Bozena Jankowska, Vice-President of Financial Affairs of the Port of Gdansk Authority, who accepted the award from Jacek Pochlopien, Editor-in-Chief of the "Wprost" weekly.
The "Wprost Eagles" are awarded for the highest net profit within the last three years or for achieving the highest average increase in net profit within this time. The conditions that need to be met by the winning companies include zero losses, a clean record in debtor and delinquent payer databases, and true profitability.
An important element in awarding the distinction is the local patriotism context. The Port of Gdansk Authority is a company backed by Polish capital, working for the development not only of the region, but the entire country.
– We are a driving force behind the Polish economy, each of our investments directly contributes to its growth. Every year, the Port of Gdansk generates over ten billion zlotys for the state budget from taxes, duties, and excise. The Port is an enterprise contributing to Poland's development. It is also one of the most important employers in Pomerania. The Board and its subsidiaries alone employ about 900 people, and more than 10,000 are employed across the entire Port. There are approximately 10 times more jobs created in other regions of the country, connected with the Port's activity – explains Lukasz Greinke, President of the PGA.
rel (Port of Gdansk Authority SA)