DCT Gdansk successfully implements OCR system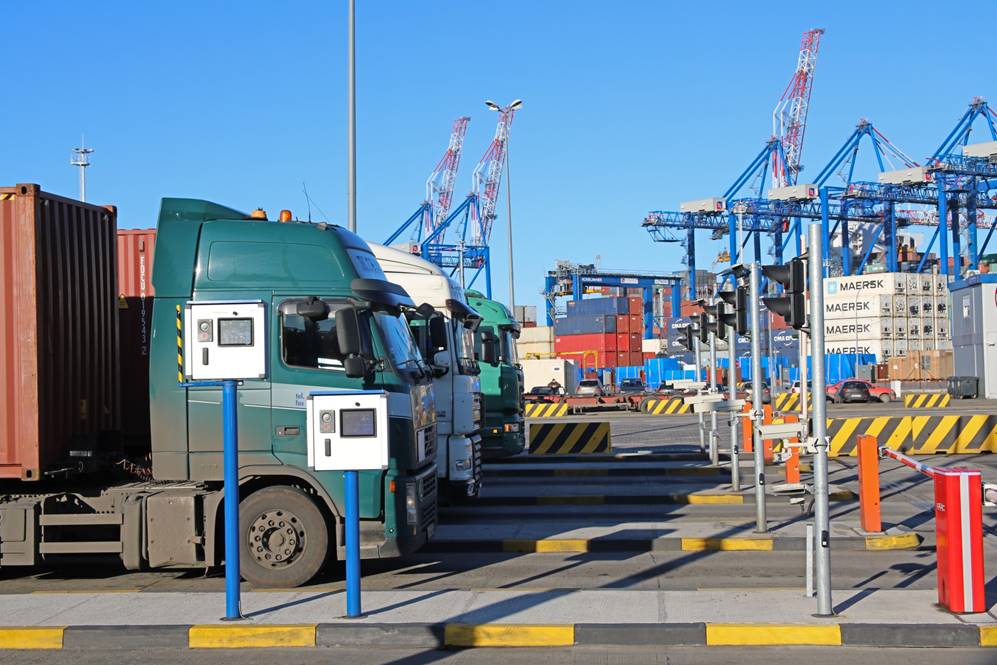 DCT Gdansk has successfully implemented an OCR system at the gateways, which is one of the key projects within the T2b expansion programme.
The OCR project included the implementation of fully automated gates that use OCR (Optical Character Recognition) cameras to register trucks and containers arriving at DCT Gdansk.
The project started in December 2017, and given that the terminal handles an average of 2000 trucks per day, the OCR system was implemented in stages. As a result, a partial start-up took place in August 2019, which enabled the system and related processes to be adapted and refined.
The gradual involvement of all drivers, taking into account all truck movements and adjusting and refining the system to achieve the required results took 4 months. We are proud to say that since December 2019 100% of container transactions in the gate complex are carried out by automatic gates – says Karol Moszyk, DCT operational development manager responsible for the system implementation.
The system not only improved the safety of both external drivers and DCT employees, but also facilitated even more efficient operation of the DCT gateway complex.
The operation is much faster. Before the implementation of the OCR system, the drivers spent about 12 minutes on the premises of the gate complex to submit all necessary documents before entering the terminal. Now, this time has been reduced to less than a minute. What is more, it is done without the driver leaving the truck – adds Jacek Grabowski, DCT's operations director.
Based on Internet forums and meetings, the users themselves, even the most skeptical ones, quickly became convinced of the solutions offered by the system and evaluate them as "user-friendly", "transparent", "intuitive" and "easy to use".
The implementation of this system was associated with huge changes in both the infrastructure and terminal access processes. These included the construction of a new access road and the preparation of the infrastructure and the system itself, and then its integration with the terminal. I would like to thank the team and all truck drivers because our gate is now more efficient, provides better service to our customers and most importantly, it is safer because the driver no longer has to get out of the vehicle, which reduces the number of pedestrians in this busy area," concludes DCT Gdansk CEO Cameron Thorpe.
Facts and figures
Infrastructure:
4 road and 1 rail OCR portal
15 lanes with self-service kiosks, laser scanners and an OCR camera
Automatic driver call zone
Two-lane access road
The main contractor:
rel (DCT Gdansk)