Contract for the construction of new Polish Navy tugs signed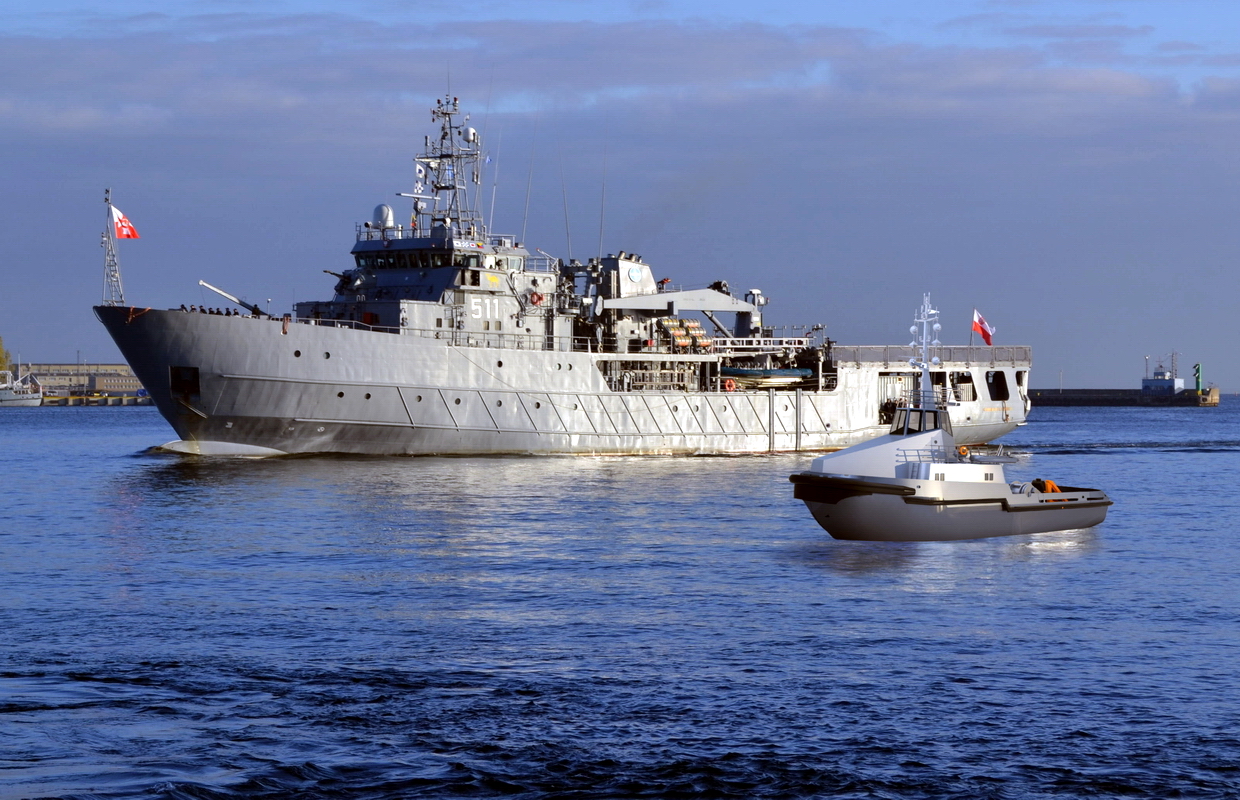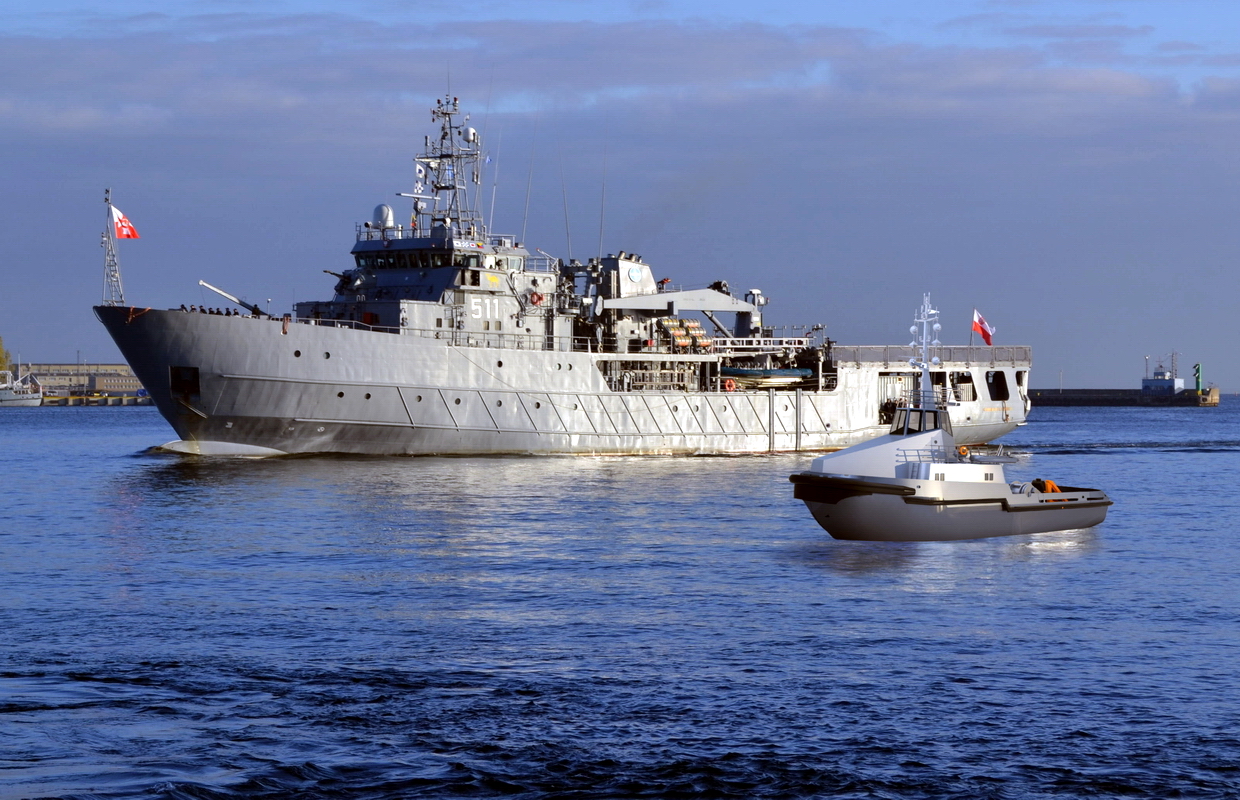 On June 19, 2017, Remontowa Shipbuilding SA, member of the Remontowa Holding SA and the Armaments Inspectorate of Poland signed a contract for the construction of six tugs for the Polish Navy, which are to be designed, built and delivered by Remontowa Shipbuilding. The contract was concluded as a result of the award of tender to: Technical Security and the conduct of rescue operations at the Sea – Code Name Tug.
These units will perform the tasks of combat security and logistical support at sea and ports, implementation and support of rescue operations, transport of persons and supplies, pollution-neutralization, torpedoes recovery from the sea. The first of the tugs will be handed over to the contracting authority in 2019, next will follow in a monthly sequences ending the 2020 contract.
On November 16, 2016, the Armament Inspectorate of Polish Ministry of Defence, concluded the tender procedure and published information, related to conclusion of a tender aiming at acquisition of six tugs to be built for the Polish Navy.
Read more: Tender for new Polish Navy tugs concluded
It was then revealed that the winning offer had come from Gdansk-based Remontowa Shipbuilding. It turned out Remontowa Shipbuilding, as the sole entity, fully complied with all of the requirements defined by the terms of reference, and achieved 100 points by meeting the criteria with points distribution as follows: price – 70 points, guarantee period duration – 15 points and after sales service – 15 points.
The tender (No. IU/243/XI-81/ZO/NZO/DOS/Z/2014) was launched on December, 22, 2014. Reportedly, besides the winning party, Damen Shipyards Gdynia SA and Shiprepair Yard Nauta SA also submitted their offers which, within the tendering procedure, were subsequently rejected.
According to the tender requirements specification, the tugs are to be utilized for pulling (towage) purposes, salvage, SAR operations, transporting the supplies and personnel, recovering the personnel from the water and transporting the torpedoes. The tugs, as specified in tender requirements, will also be capable of oil spills recovery.
The tender was specified with delivery destination being formally the Command of the Gdynia Naval Port, however sources suggest the tugs would be deployed in naval bases in Gdynia and Świnoujście.
Before contract signing, after Remontowa Shipbuilding had won the tender, it was twice protested by competitors, however the protest have been dismissed as the Remontowa Shipbuilding's offer proved to be perfectly proper and its winning position unquestionable, as Krajowa Izba Odwoławcza (National Appeals Chamber) found in its investigation.
Later the tender was revoked (cancelled) by the ordering party due to an "irremovable defect" in tender process, however, after controversy, the decision to cancel the tender was finally withdrawn.
PBS, GL, rel