Construction of the first ferry under the "Batory" program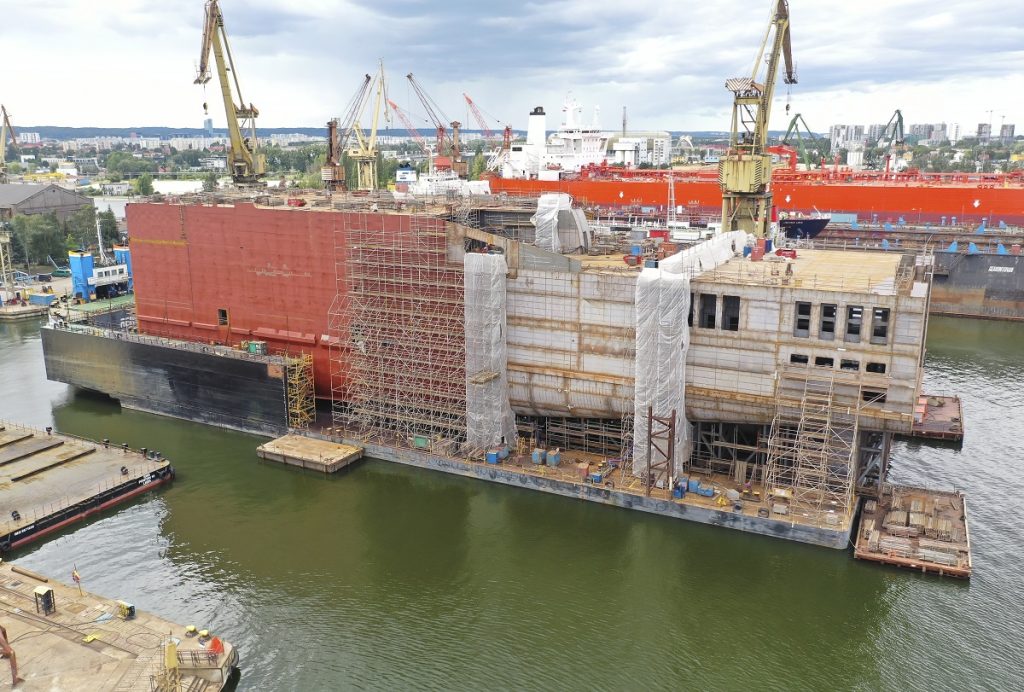 Construction of the first ro-pax ferry under the "Batory" program is technically more than 58 per cent advanced and ahead of schedule, the Ministry of Infrastructure said on Tuesday. The ferry is being built at Remontowa Shiprepair Yard.
The project to build the ro-pax ferry, with yard number 101, is technically advanced by more than 58 per cent, about 3 per cent ahead of schedule. – The ministry noted. In the first stage, the construction of the vessel's hull is underway. The hull consists of six blocks – already built at Remontowa and its Polish subcontractors. The recently assembled part of the hull has already been fitted with propulsion and power system components.
Read also:
Minister Marek Gróbarczyk: The process of building our ferries is proceeding without delays
The progress in the construction of Polish vessels is a symbol of a resurgent shipbuilding industry, and thus: the realization of our vision of building a strong country with industrial foundations. Thanks to the implementation of this project, the Polish ferry and shipbuilding industry is gaining momentum and established market position," said Deputy Infrastructure Minister Marek Gróbarczyk, quoted in the statement.
As the ministry stressed, the ro-pax ferries being built for Polish shipowners will be adapted to market expectations, competitive requirements and the new, increasingly restrictive regulations of the International Maritime Organization and the European Union. The vessels will be powered by four dual-fuel LNG engines with battery assistance, fueled by liquefied natural gas and diesel fuel used for ignition initiation. Instead of conventional propellers, each ferry will have two azimuth thrusters at the stern and two bow thrusters.
According to the MI, the LNG propulsion system will reduce CO2 emissions by about a quarter compared to current solutions for similar vessels.
The ferry is being built as part of a contract signed on November 26, 2021. Remontowa Shiprepair Yard will deliver three vessels for Polish Ferries, whose shareholders are the State Treasury and Polsteam. The Batory project aims to stimulate the development of technology, design and construction of Polish vessels and marine structures, shifting the shipbuilding sector towards delivering innovative products and specialized vessels with high added value.
Source: PortalMorski.pl