Another offshore fabrication project commenced at Vistal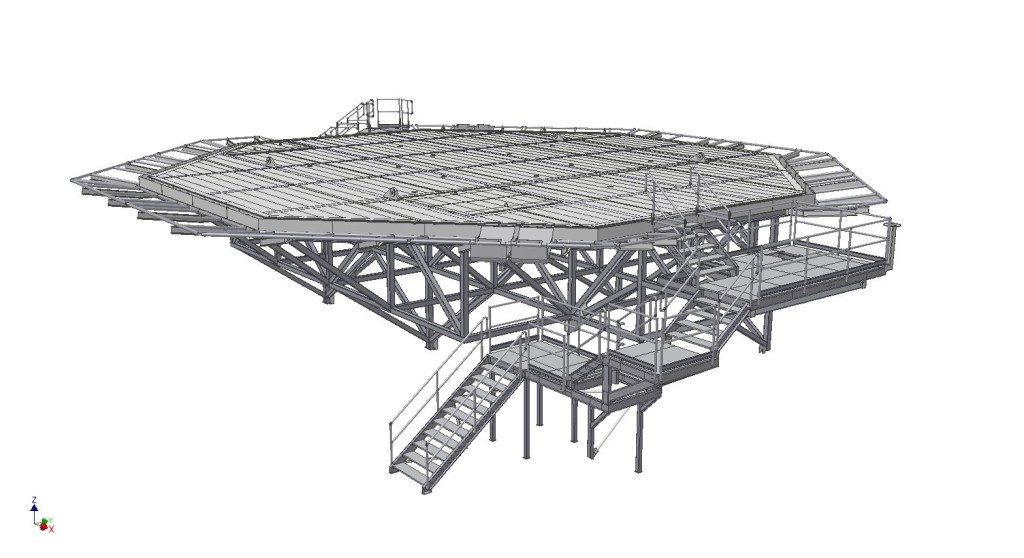 Vistal Gdynia SA have recently commenced work on their new project: construction and delivery of completely fabricated (in one piece), painted and partly outfitted helideck. The helicopter deck is designed for new accommodation module being built by Apply Emtunga in Sweden.After fabrication the helicopter deck, will be transported to Apply Emtunga facilities and installed on the accommodation module. Finally, the integrated single unit accommodation module will be transported to Trinidad & Tobago and installed on existing steel jacket type fixed offshore platform Mahogany B, owned by BP Trinidad and Tobago LLC.
Vistal contract for helideck follows the mid October 2015 announced EPC contract awarded by BP to Apply LQ & HD. The project includes delivery of an integrated single unit living quarters module to be installed on existing platform Mahogany B. The contract is for delivery of a new 3 level living quarters with a total area of 1080 m² and a capacity of 70 POB. The living quarters includes helideck (to be supplied by Vistal), offices, galley, dining area, recreation areas, change rooms, central control room (CCR) and other facilities required for operations on the platform. The Module will be built in structural steel for offshore single lift installation. Delivery of the whole accommodation module is from Sweden first quarter of 2017.
The supply of the new accommodation module is part of the Mahogany B platform upgrade in "debottlenecking" of the production facilities. Debottlenecking is the process of increasing the production capacity of an existing facility through the modi­fication of existing equipment to remove restrictions hindering the flow of oil and gas.
rel (Vistal, BP)
Fig.: Vistal