Gdynia: A modern marina has been opened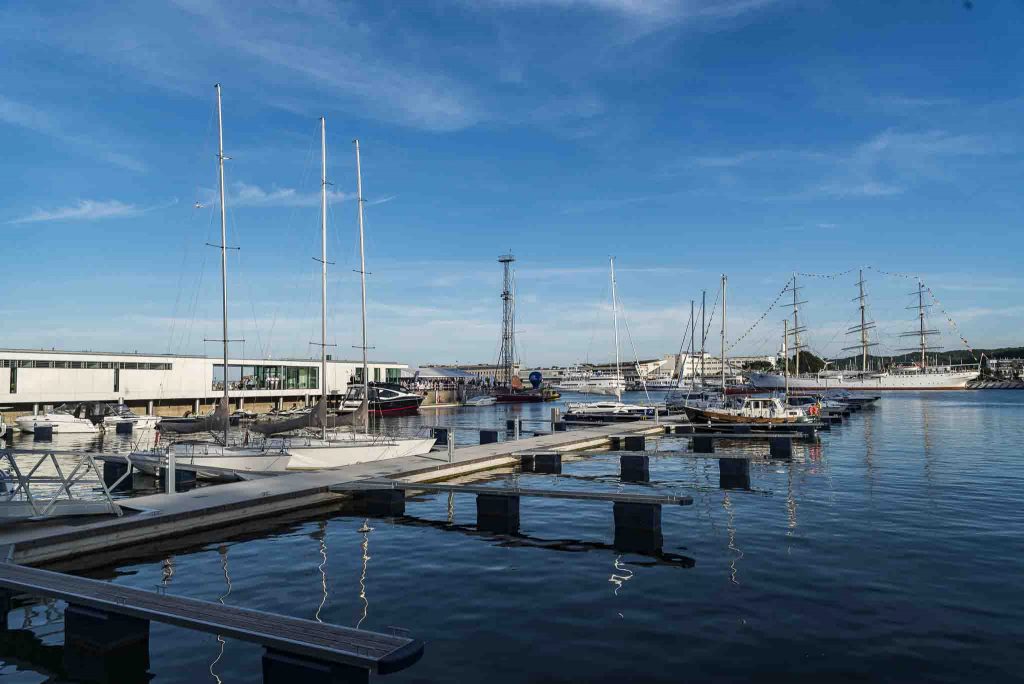 The opening ceremony of Marina Yacht Park in Gdynia is behind us! The modern marina is located in the northern part of the Presidential Swimming Pool.
With fully prepared technical facilities and a comfortable boatswain, the facility will provide services during events organized by Gdynia this year, including the World Championships, sailing regattas and the ongoing Sea Festival.
Marina Yacht Park is suitable for both yachts over 10 meters and smaller vehicles such as scooters and RIB pontoons. The facility is able to accommodate in very comfortable conditions up to 120 units. The 72 seats have been designed for units shorter than 14 meters in total length, 42 for less than 12 meters and 6 seats for units under 10 meters. In addition, 8 docking places for scooters have been created.
The surface area of the marina, located on the rebuilt 320-metre-long strip of the Kutorowy Quay, was put into operation at the end of April this year. The first vessel to arrive at the harbour was the S/Y Legia – a unique Wer type vessel, currently owned by the Navy Anchor Naval Club Yacht. What's more, the first Open Bic class sailors from the children's school have already visited the marina.
Currently, the works on the construction of a modern boatman's lodge have been completed. The facility offers a wide range of technical and sanitary facilities, which include rooms for guests, showers, toilets, cups and rooms for preparing a meal or arranging a meeting. Thanks to its equipment, it can fully provide the services that sailors expect.
The official opening of the marina, by cutting a symbolic ribbon, was carried out on 24 June by the President of Gdynia, Wojciech Szczurek. The guests gathered together took a walk around the facility.
The newly created marina is a part of Yacht Park – a complex of six five-storey residential buildings with a service function on the ground floor. In total, it is 13 thousand square meters of usable area. The investment is the responsibility of the capital group Polski Holding Nieruchomości.
Gdynia.pl / Paweł Jałoszewski