Vistula river tow of inland waterway tanker built for Veka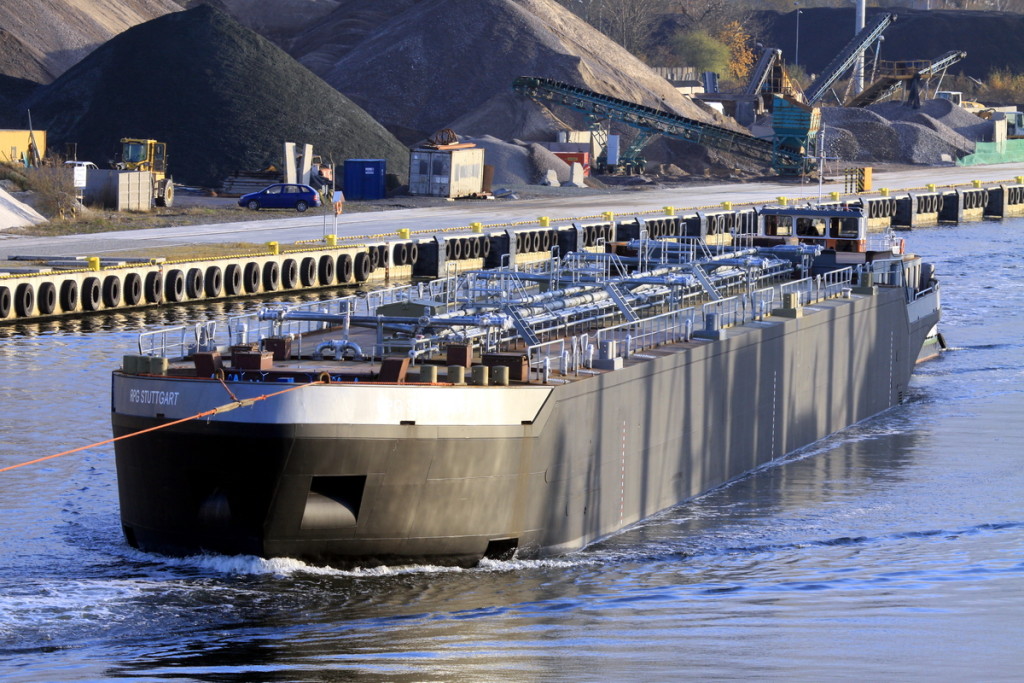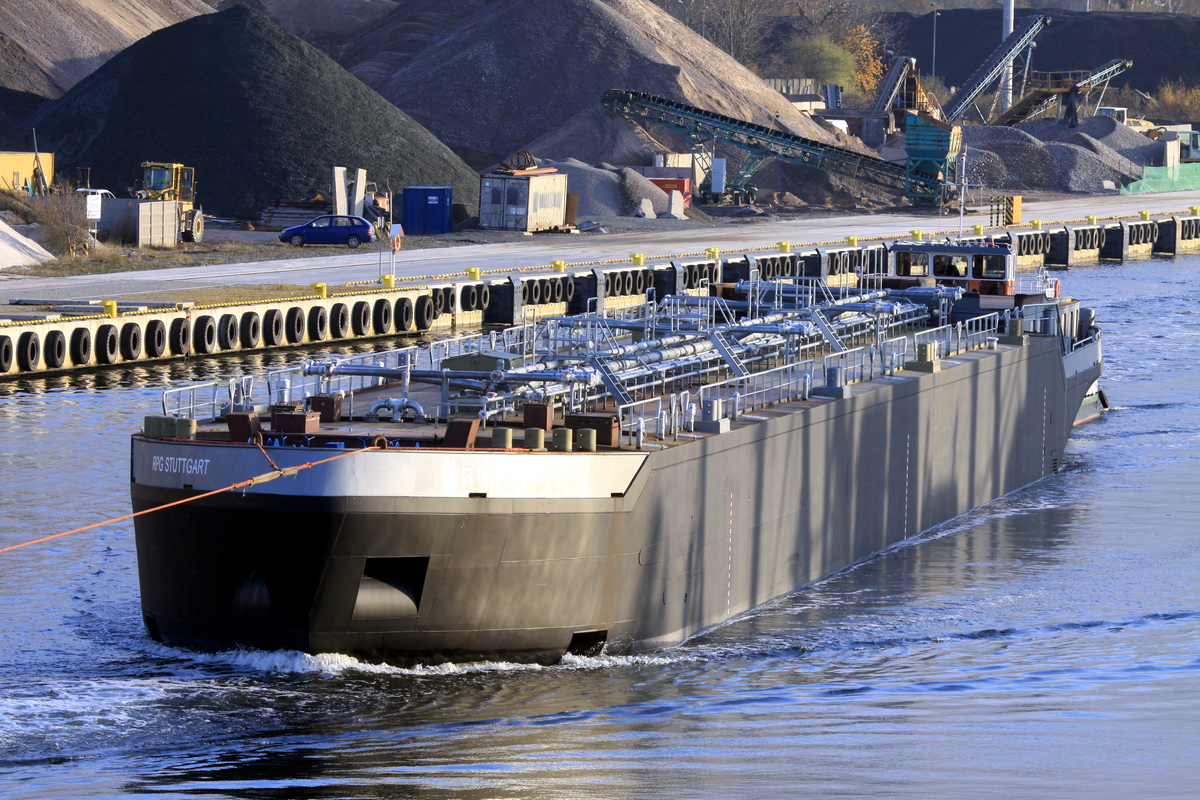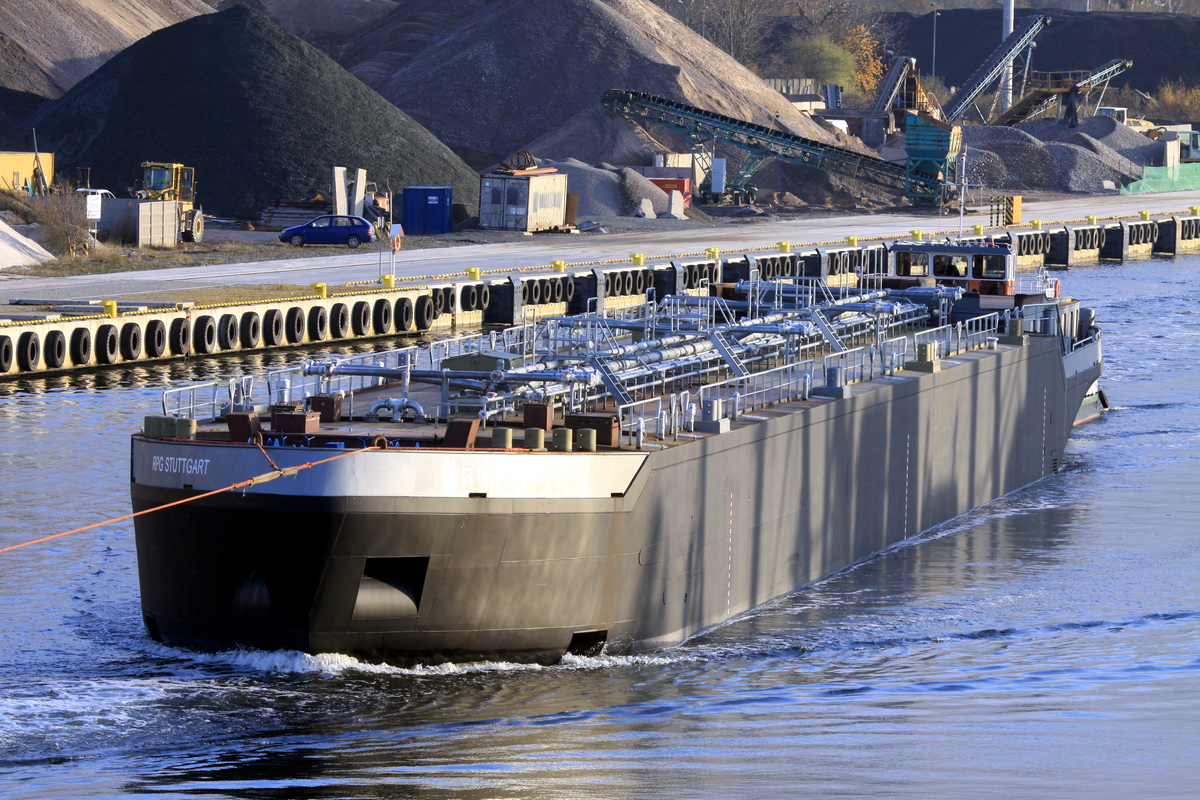 In November 2016, a Vistula river tow of a 110 m long partially outfitted hull of an inland waterways tanker RPG Stuttgart from Płock (central Poland) based Centromost shipyard (member of Dutch Veka Group) to Gdansk was completed and the hull was taken over by a seagoing tug, to be taken to the Netherlands for final outfitting and delivery from Veka shipyard. This was the first in a series of 15 identical hulls ordered by Veka at Centromost yard in Płock.
A series of 15 inland waterway barges being built for Belgium based Plouvier Transport NV, for Shell Trading Rotterdam (Shell) charter, are to be powered by Wärtsilä dual-fuel main engines.
Read also: LNG barges partly built at Centromost to be powered by Wärtsilä engines
The barges will operate primarily on liquefied natural gas (LNG). Wärtsilä will also supply other propulsion equipment and its LNGPac fuel gas handling system. The ships' partially outfitted hulls are under construction at Centromost shipyard in Plock, on the river Vistula, Poland (VEKA Group member) and outfitting will be carried out at VEKA Shipyard Werkendam.
Shell will utilize these 110 metre long barges to support its growing operations in the ARA (Amsterdam-Rotterdam-Antwerp) and Rhinetrack (Germany/Switzerland) regions. The specified requirements were for environmental compliance, reliability, fuel flexibility, low operational costs, and a proven concept. The development of LNG as a cleaner fuel for shipping is supported by Shell, and these innovative new vessels represent an important endorsement of this support. They will also enhance the safety and efficiency performance of the company's fleet.
For each barge, the full Wärtsilä scope of supply comprises a 6-cylinder Wärtsilä 20DF dual-fuel main engine, a gearbox, an LNGPac fuel gas handling system (developed in close cooperation with Cryonorm), and a Wärtsilä propeller with an HR nozzle. All the barges are expected to be delivered by mid-2018.
PBS
---
Below: a video showing the tow of the partly outfitted hull manufactured by Centromost in Poland for Veka: