150 years of Damen Marine Components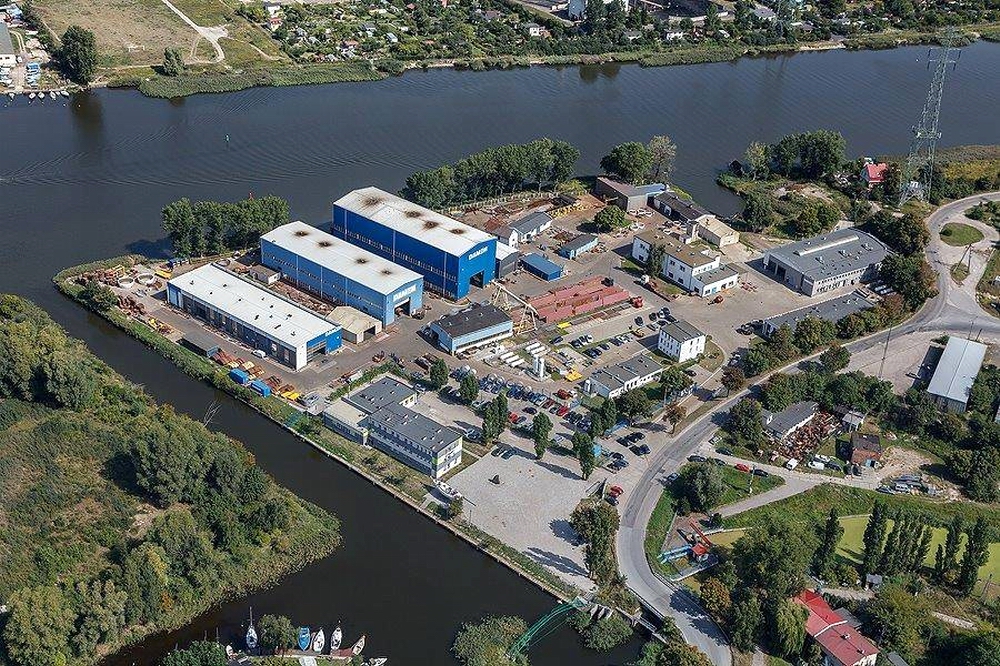 Damen Marine Components (DMC), the oldest company in the Damen Shipyards Group, celebrates its 150th anniversary in October. DMC has grown from a very small shipyard established in Gorinchem in 1865, to become the largest nozzle builder in the world.
Celebrations were held at Polish division of the company, as well. Via a live satellite link, around a 1000 customers, employees, suppliers and colleagues, at its three main locations in Hardinxveld, the Netherlands, Jiangyin, China and Gdańsk, Poland, raised a glass to the company simultaneously.
Although DMC's own roots were established in 1865 when Jan van de Giessen set up a business from a small wharf in the "Kalkhaven", the history of shipbuilding in the area actually dates back to the 14th century. DMC itself was officially founded 10 years ago, when two Damen Group members were merged – Van de Giessen and Gdansk Engineering Works. GEW was actually the first company Damen Shipyards ever acquired outside of the Netherlands.
Just in the last decade alone, DMC has nearly tripled its turnover to euro 36 million and this has been possible due to Damen Shipyards' willingness to invest in cutting-edge equipment and innovative production processes.
DMC has three large spinning machines, which are able to manufacture nozzles up 7.5 m in diameter. It is not just about the spinning machines alone but crucially, the novel manufacturing technique deployed, which means that nozzles are made with only a single weld on the inner side.
As well as the vast range of top quality nozzles and rudders, DMC also manufactures shipbuilding structures such as tailor-made stern sections for thrusters, crane foundations and crane arms.  And only recently, it added the production of winches to its portfolio.
Sławomir Gieroń, Managing Director, Damen Marine Components Gdańsk, explains that he has seen the original former GEW plant expand and modernise over the decades. Damen Marine Components Gdańsk now stands at 11,120 sq m. Three years ago Gdańsk was joined by another 6,000 sq m facility in Elblag, Poland, due to increasing demand for heavier constructions such as offshore cranes, large thruster tunnels and huge rudders.
Over the next few years, the Gdańsk site is also set to see a further 4,000 sq m added. In October, another, larger spinning machine is set to be operational. DMC Gdańsk already has a spinning machine able to manufacture nozzles of a diameter of 4.3 m, but the new one can handle nozzles up to 7.5 m. Based on numerical data, any shape or profile required may be programmed. Clients have reportedly found that such quality nozzles are not possible through traditional building methods.