Poland@SEA - January 2019
How to cope with the Chinese Dragon
Hybrid power
Herjólfur
A longliner for Iceland
Eco twins
Hanne Knutsen FSO
Green technologies
Coral Methane acquired a unique function
Polish clues...
First LNG operations at seaports
---
Poland@SEA - September 2018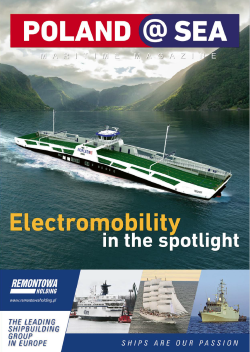 In 2017, Polish shipyards delivered 12 entirely equipped vessels (turnkey deliveries with a gross tonnage of over 100) with a total gross tonnage (GT) of 69,553 units and compensated gross tonnage - 94,212 CGT. Deliveries and orders in 2017 Let us recall the same number of ships or other floating units (12) were delivered from Polish shipyards in 2016, but their total gross tonnage (38,883) was smaller (by about 44%) then, and total compensated gross
---
Poland@SEA - September 2017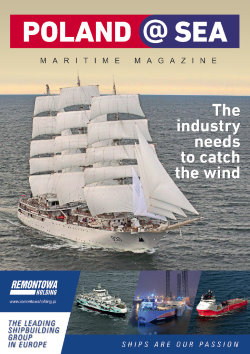 As Clarksons Research has recently revealed, the number of active shipyards has globally dropped by 62% from 934 at the beginning of 2009 to 358 as of start of July 2017, the lowest amount of active yards for many years. The company explaines, that the "active" status means the yard having at least one unit (1,000+ GT) on order. Furthermore, 30% of currently active yards are set to complete construction of ships on their orderbook by the end of this year!...
---
Poland@SEA - May 2017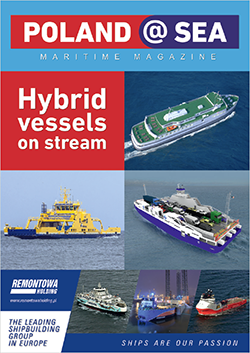 After many years, a Polish shipping company has ordered a newbuilding in... Poland. On the 8th of March 2017, Polska Żegluga Bałtycka (Polferries) and MSR Gryfia signed in Kołobrzeg a preliminary contract for the design and construction of a ro-pax ferry to be operated on the Swinoujscie-Ystad route. Both entities belong to the Polish State. The first one is a ferry operator in the Baltic Sea, while MSR Gryfia is a repair yard belonging to the MARS Shipyard & Offshore (MARS S&O) group.
However, the ferry is not intended to be entirely built at Gryfia, but partly on the premises of a former Szczecin Shipyard...
---
Poland@SEA - September 2016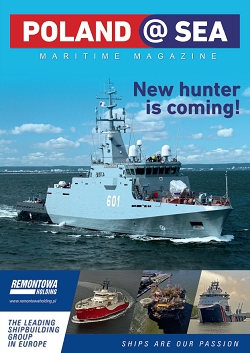 The Association of Polish Maritime Industries Forum Okrętowe has recently published a report on the Polish shipbuilding industry in 2015. The estimations are based on the Forum Okrętowe's own calculations prepared thanks to cooperation with its member companies from which necessary employment and sales figures in 2015 have been collected.
On the basis of this information, along with other available sources, the value of the entire Poland's shipbuilding and ship repair sector was projected and estimated for 2015...
---
Poland@SEA - May 2016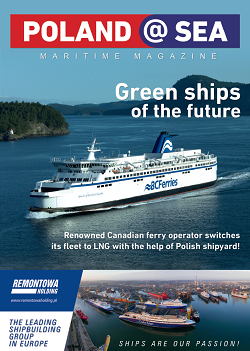 The vessel is specially designed and equipped for Canadian waters and commenced a six year contract with an international oil company ExxonMobil Canada in May 2016. The vessel, to support the Hibernia and Hebron offshore fields in region of Newfoundland and Labrador (including servicing one of the world's biggest offshore platforms - Hibernia), represents a significant step in the development of Secunda and the modernization of its tonnage.
It is also another interesting addition to Remontowa's reference list. It is just another, of quite many so far, Remontowa Shipbuilding built vessels destined for North-American market...
---
Poland@SEA - September 2015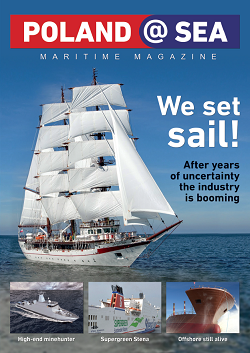 Polish shipyards are producing increasingly more. Their revenues increased by more than 10 percent in 2014. According to Jerzy Czuczman, Director of Forum Okretowe - the Association of Polish Maritime Industries representing 60 largest companies in the Polish marine sector, this year, growth could still be even faster.
In 2014, the shipbuilding industry, together with its suppliers across the European Union, had a revenue of about 70 billion Euros. Within this Poland accounts for a few percent, and according to data from the Forum Okretowe it is 5 per cent...