Second half of April 2015 saw delivery of just another two partially outfitted hull structures from Crist shipyard in Gdynia.
One, was the hull of newbuilding no. 428 built for Karstensens Skibsværft A/S in Denmark. It features overall length of 71.80 m, beam of 14.60 m and depth to main deck of 10.15 m. The DNV classed unit, when outfitted and delivered from Karstensens yard, will become the third arctic patrol vessel (P 572) of the Knud Rasmussen class. The partially outfitted hulls of the previous two units of this class have been built by Stal-Rem of Gdansk.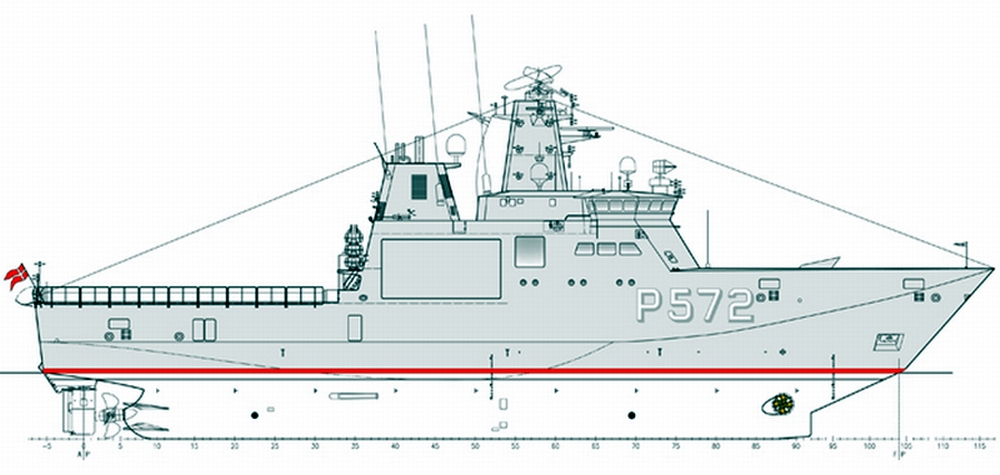 Another hull structure was the aft and midship hull block towed from Crist to Norway. The structure was build for Ulstein.
The tow of the Crist built aft ship part of Ulstein Verft's largest newbuild so far, yard no 302, has arrived at the yard on Tuesday, April 28. Yard No 302 is an offshore construction vessel (OCV) being built for joint owners, Island Offshore and Edison Chouest Offshore. Ulstein moved the 6,500 t section from Poland into the dock to connect it to the foreship previously positioned inside the dock hall.
The vessel will be 159.8 metres long with a beam of 30 metres. The deadweight will be approximately 14 000 tonnes, resulting in increased deck area and tank capacity. The delivery of the OCV is scheduled for Q4 2015.