GAZ-SYSTEM has reached an agreement with vessel owners and fishery organisations on the Baltic Pipe offshore gas pipeline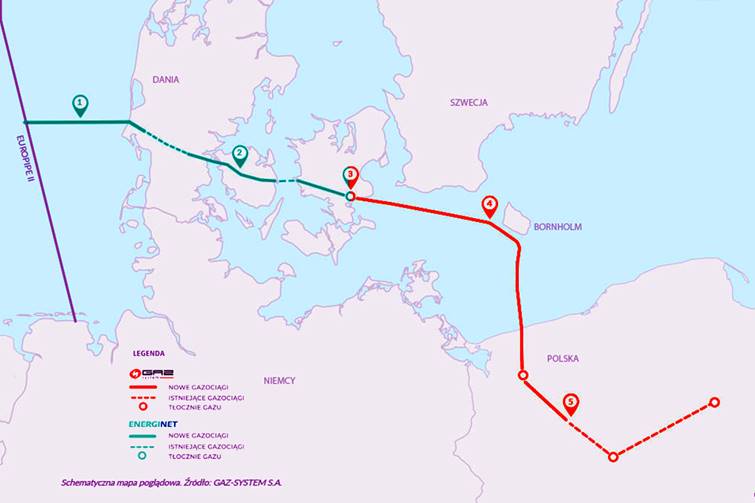 GAZ-SYSTEM has concluded cooperation agreements with fishery organisations and the fishing vessel owners in connection with the construction and operation of the Baltic Pipe offshore gas pipeline.
As a result of common arrangements, GAZ-SYSTEM has undertaken to provide regular information on individual stages and locations of work sites related to the construction of the offshore gas pipeline in the Baltic Sea. This will allow for appropriate planning of fishing trips and minimise the risk of collisions.
– Good cooperation with fishery communities is of utmost importance for the Baltic Pipe project. We have agreed on all key issues related with the construction of the Baltic Pipe pipeline so that fishing can be safely continued while the works at sea are carried out. We greatly appreciate the constructive cooperation with the local fishing community which has been very helpful throughout the preparatory period as well as during the construction phase,' said Krzysztof Jackowski, Vice President of GAZ-SYSTEM.
In Poland, the company has made arrangements concerning the project issues with shipowners represented by Wolińskie Stowarzyszenie Rybaków [Wolin Fishery Association] and Organizacja Rybaków Łodziowych – Producentów Ryb z Kołobrzegu [Organisation of Boat Fishermen – Fishery Producers in Kołobrzeg]. The cooperation with fishery organisations from Sweden (Swedish Fishermen Producer Organisation; Marine and Coastal Fisheries Producer Organisation) and Denmark (Danish Fishermen Producer Organisation) is proceeding in a similar vein.
The Baltic Pipe project is carried out with due regard for the rights of local communities and with respect for natural environment. Many technical, biological, environmental and communications issues of interest to fishermen have been addressed in the course of development of the agreements, so that the offshore pipeline project can be pursued without distorting their fishery activity.
The offshore gas pipeline connecting Denmark with Poland is one of the key components of the Baltic Pipe project. It will be connected to the national gas transmission system in Pogorzelica (Rewal municipality). In accordance with the adopted schedule, the installation of the offshore gas pipeline on the seabed of the Baltic Sea will commence in summer. The offshore section will be approx. 274 km long.
The Baltic Pipe project has been recognised as a key project for the connection of the European energy system and has received EU co-financing of EUR 266.8 million under the PCI instrument (Project of Common Interest).
rel. Gaz-System