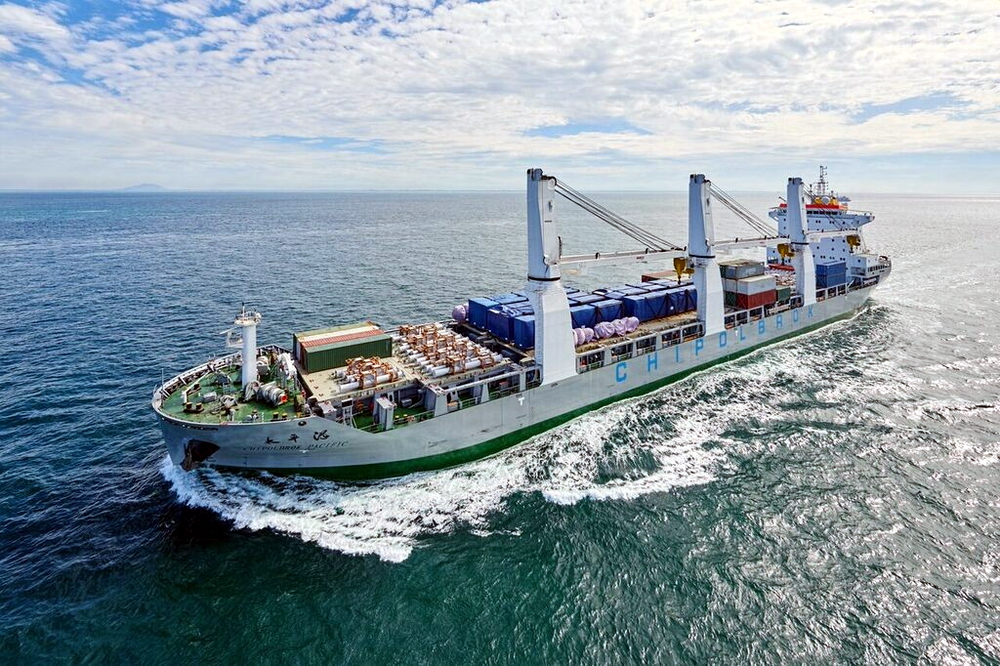 On the 8th of December 2015 the naming and delivery ceremony of Chipolbrok Pacific took place in the Shanghai Shipyard on Chongming Island.
Chipolbrok Pacific is a state-of-the-art multipurpose vessel designed for carriage of heavy lifts and project cargoes with 32 000 dwt, 190 meters length overall and width of 28 meters. The vessel has 3 holds, two of them 50 m long, which will allow carriage of even very long and awkward units under deck. In addition 3 cranes are installed on board, each capable of lifting 350 tons with maximum combined lifting capacity of 700 tons.
Chipolbrok Pacific is the first from four new buildings ordered by Chinese – Polish Joint Stock Shipping Company Chipolbrok. The vessel has been expected to be followed by similar units to be named: Nowowiejski in March, Chipolbrok Atlantic in May and Paderewski in July 2016, all from Shanghai Shipyard Co.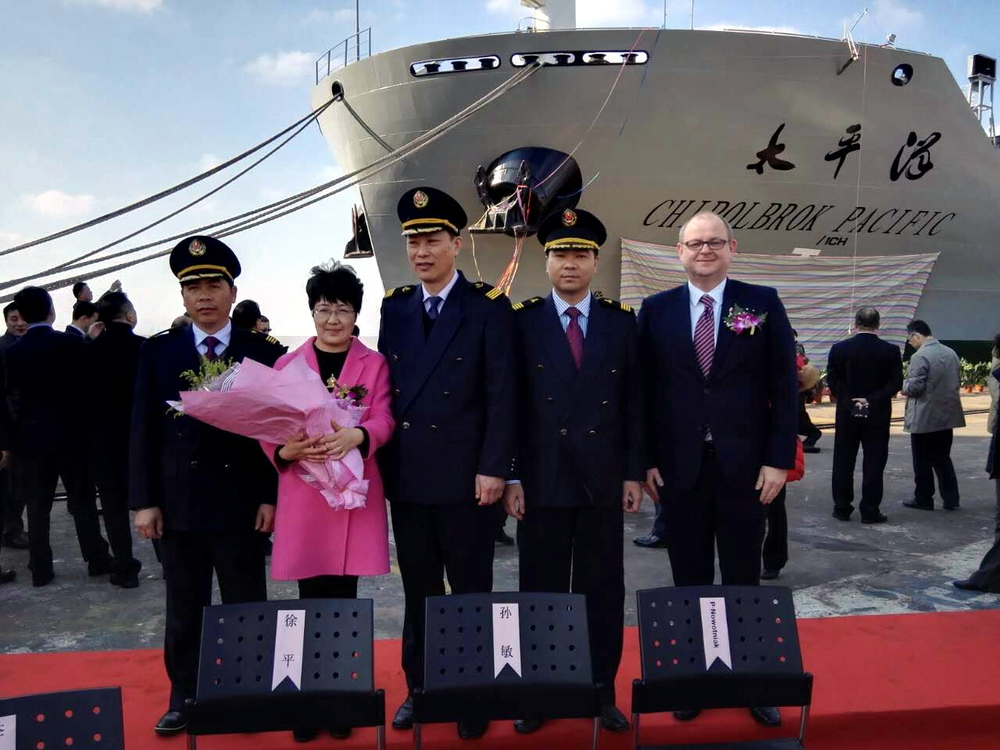 These new buildings are slightly larger than the carrier's previous vessel generation (Chipolbrok Galaxy-type, 30,300 dwt), optimised for slower sailing speeds and equipped with more powerful gear with combined a lifting capacity of 700 tonnes, compared with 640 tonnes on the existing vessels. The new tonnage, to be deployed on the carrier's main service routes, Far East-Europe, Asia-North America-Europe and Asia-North America, will replace ageing smaller carriers of 22,300 dwt, with maximum crane lifting capacities of 300 tonnes, built in the early 1990s.
Chipolbrok owns the fleet of 17 geared, semi-container triple-deckers with total DWT over 395,000 and container capacity over 19,000 TEU, which suits perfectly for transportation of project cargo, plant materials and all kinds of general cargo. By adding new tonnage the company aims to enhance its economies of scale and its cargo lifting capabilities.
Following the tonnage replacement, Chipolbrok's fleet will be largely made up of ships with carrying capacities of more than 30,000 dwt, which should bring significant benefits through reduced transport unit costs, which is essential since the current breakbulk freight rates remain low.
Chipolbrok – Chinese-Polish Joint Stock Shipping Company was founded on 15th of June 1951 under the government of China and Poland bilateral agreement. Its headquarters is located in Shanghai and European base in Gdynia.
In 2015 the company carried about 1.2 million tonnes of cargo.
rel (Chipolbrok), GL