World's largest containerships with deck machinery from Polish supplier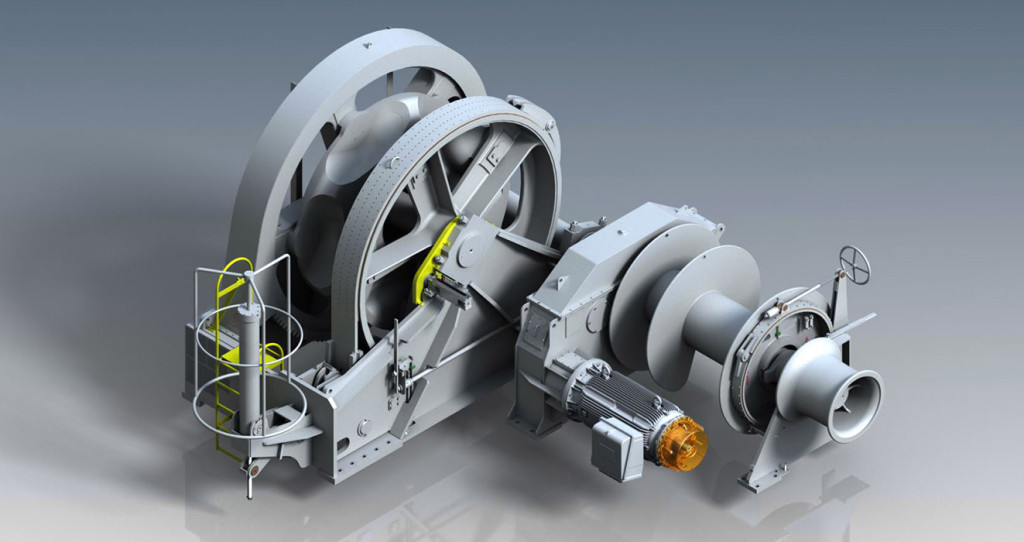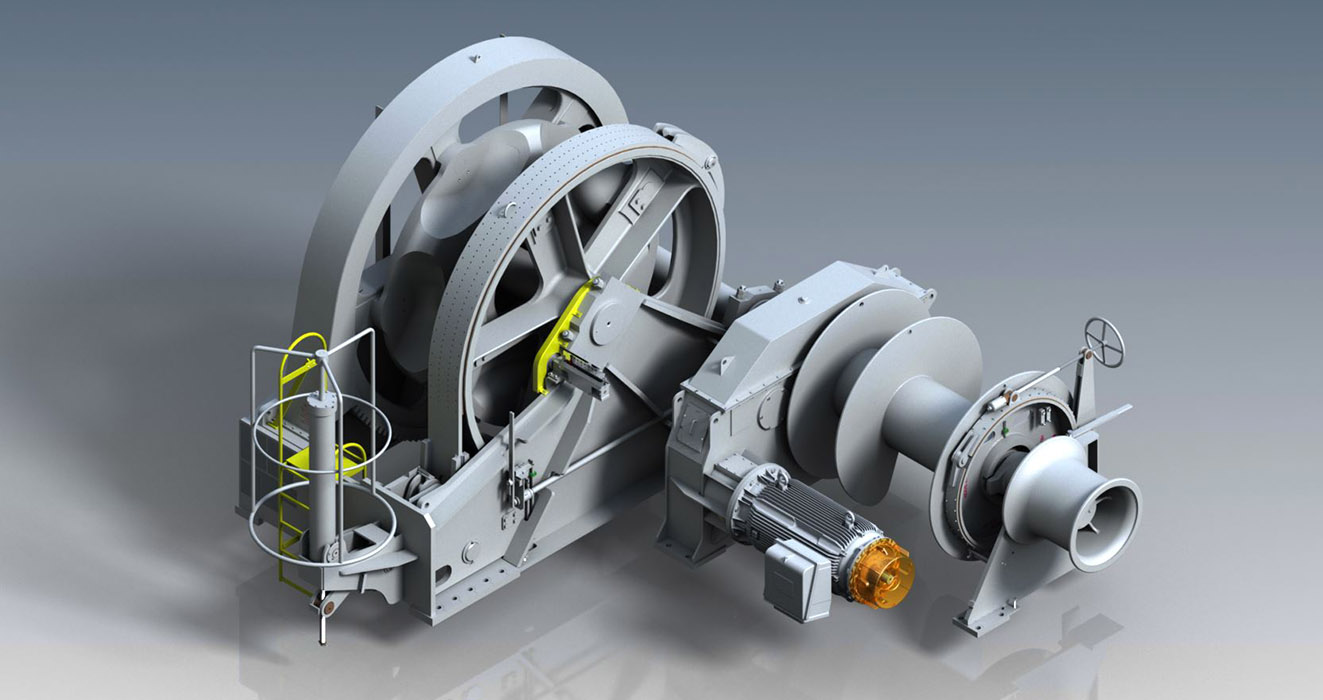 Samsung Heavy Industries, Ltd. (SHI) broke the record for building the largest container vessel with delivery of the first one to surpass the 20,000 TEU barrier. MOL Triumph and its sisterships feature mooring and anchoring winches supplied by Polish company Towimor SA, based in Torun.
MOL Triumph (yard no. 2167) is the first of a series of four ships ordered from SHI by Mitsui O.S.K. Lines (MOL) in February 2015. According to some sources the contractual value of the ship is USD 155 m.
There are further six, even bigger containerships – at 21 100 TEU capacity, under construction at the same yard, destined for OOCL (Hong Kong). These will be fitted with similar sets of deck machinery from Towimor SA, which also has its factory, opened in 2014, in Busan, South Korea.
It is worth mentioning, that previously Towimor has also supplied another Korean yards – Hyundai and Hyundai Samho – with complete ship-sets of similar deck machinery for a series of ultra large container vessels built for UASC.
Largest container ships (both of the 4 units series for MOL and 6 vessels series on order from OOCL) are each being supplied with a set of Towimor's own design 35 T tension force double drum electrically driven mooring winches (10 per vessel) and combined electrically driven mooring winches / windlasses (2 per vessel) designed for 142 mm caliber anchor chain.
The Towimor manufactured winches feature electrical variable frequency drives.
SHI held a naming ceremony for the first of four 20,170 TEU containerships, ordered from Japan's MOL in February 2015, in Geoje shipyard in March 15 and delivered the ship on March 27, 2017. The eventful ceremony of namegiving gathered 90 from both SHI and MOL, including SHI CEO Dae-Young Park and MOL CEO Junichiro Ikeda, to witness the naming of MOL Triumph.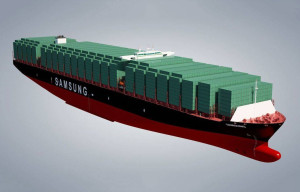 MOL Triumph, the newest world containership size record holder, with length of 400 m, 58.8 m beam, 32.8 m depth, is a ultra-containership that can transport 20,170 containers (or up to 20 500 according to some sources). 20 150 20-foot containers, equaling to MOL Triumph's cargo capacity, positioned in line would make a 123 km long row of boxes.
The record size container vessels, until recently, have been the MSCo operated sisters: MSC Oscar, MSC Oliver, MSC Zoe, MSC Clara, MSC Sveva i MSC Maya featuring 19,244 TEU capacity and 395,40 m overall length, built at Daewoo Shipbuilding and Marine Engineering (DSME) in 2014-2015.
The eco-friendly MOL Triumph boasts an array of energy-saving equipments designed by SHI including propeller, rudder valve, and stator. SHI has been leading the market with operation-optimized hull design and record-breaking containership size. SHI is well known for world-class employees and class-leading R&D infrastructure including the world's largest commercial towing tank in Daeduk R&D center.
Successful construction of the MOL Triumph is yet another proof of SHI's technological excellence. MOL has hailed SHI's performance for zero incident construction for 15 months since steel cutting in January 2016.
MOL Triumph is expected to set off on her maiden voyage from Xingang in April 2017 and will sail to Dalian, Qingdao, Shanghai, Ningbo, Hong Kong, Yantian and Singapore. She will then transit through the Suez Canal and continue on to Tangier, Southampton, Hamburg, Rotterdam and Le Havre. She will then call at Tangier and Jebel Ali on the way back to Asia.
The first of OOCL vessels, to be named OOCL Hong Kong, is scheduled for delivery in May 2017.
Already at the beginning of the current decade, almost 95 percent of Towimor sales were destined for export, with the biggest buyer being South Korea already at that time after first contracts signed on that market in 2003.
Two years ago Towimor celebrated 110th anniversary, with roots in repair workshops for inland waterway vessels established in 1905 r. by Water Authority of the city of Torun.
August 2011 saw the end of privatisation process in Towimor, when State's Treasury sold its last batch of shares (5,85 %. for PLN 3,4 m) to Rywal-RHC, which currently holds some 95 % of shares.
In 2014 Towimor opened its own production facility in Busan, Korea, while already prior to that date some 250 ship sets of deck machinery had been supplied by Torun, Poland headquartered company, to Korean  yards.
MOL Triumph – principal characteristics:   operator, ship manager – Mitsui OSK Lines Ltd., builder, designer – Samsung Heavy Industries Co Ltd, Geoje Yard, design – Samsung 20 500; launching – 18.01.2017, keel laying – 17.12.2015, order placed – 01.2015; contract value – USD 155 m; sister ships – MOL Trust, Samsung 2169, Samsung 2170; LOA – 400.00 m, B 58.80 m, T – 16.00 m, H – 32.50 m, deadweight – 197 500 t, gross tonnage – 199 000, container capacity – 20 170 TEU, homogenous cargo of 14 ton "stability" containers – 13 400 TEU, refridgerated containers sockets – 1500; service speed – 21 knots; main engine – MAN B&W G95ME; classification – Lloyd's Register.
rel (SHI), PBS