Unity Line offers passengers fast internet with Nowhere Networks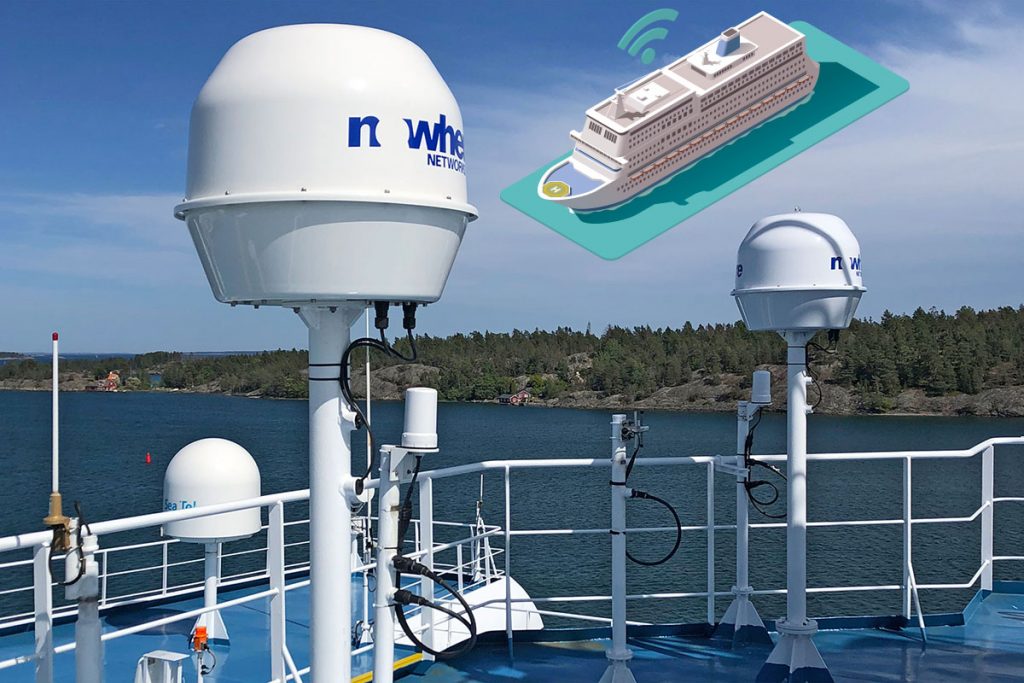 The Cyprus-based shipping company Unity Line has chosen Swedish Nowhere Networks as a strategic supplier of high-speed Internet connection. Soon Unity Lines will offer broadband internet to passengers travelling on the vessels m/f Polonia and m/f Skania between Ystad in south Sweden to Świnoujście in Poland. 
To date Unity Line has had Internet access via satellite connection with limited bandwidth and speed. Passengers have had no possibility for internet connection while at sea. The needs and requirements of its passengers for good quality service has lead Unity Lines to the decision to offer high-speed Internet throughout the whole 160 km route with the help of Nowhere Network's solution, something which is not possible with its previous satellite set-up.
"We look forward to working with Nowhere Networks as a strategic supplier of a service which is very important to our passengers. The agreement provides us with a complete service which includes the communication solution as well as the management of it around the clock 365 days a year. A supplier which comes highly recommended from other shipping companies and which will handle everything from identifying and negotiating mast sites, operating the equipment, project management etcetera suits us perfectly," says P-O Forsberg, Deputy Managing Director of Unity Line Ltd Branch Sweden.
"We are very proud to deliver our solution to Unity Lines and look forward to helping them offer high speed internet to their customers, staff and for the IT-systems on the vessels. With Unity Lines we strengthen our position as the market leader in the Baltic Sea and Northern Europe. We feel very comfortable in delivering high speed internet across the Baltic Sea, all the way from Sweden to Poland," says Asbjörn Frydenlund, CEO, Nowhere Networks.
Unity Line
Founded in July 1994, Unity Lin is one of the largest shipping companies in the Baltic Sea transport market. The company conducts its operations in shipping, transport and tourism. The shipping ferry fleet is adapted to handle all types of passenger and freight transport, whether it is by rail, truck or passenger car. The ferries operate between Świnoujście-Ystad and Świnoujście-Trelleborg. Thanks to an ever-increasing demand for Unity Line's services, the shipping company is constantly expanding its operations and in August 2008 the fleet was expanded with m / s Skania. This means that Unity Line can now offer double traffic on the Świnoujście-Ystad route, enabling our travelers to plan their journeys in an even more convenient and flexible way. For many years, the company's market share has been steadily growing. Today, approximately 340,000 passengers and 250,000 truck drivers travel with Unity Line every year and the number is constantly increasing.
Nowhere Networks
Nowhere Networks is a leading, Swedish fast-growing high-tech company that develops its own cost-effective internet broadband solution for the shipping industry. Our business concept is to provide internet connection with higher speed and higher quality to ships, at a significantly lower cost compared to older systems / other available solutions in the market. The technical solution consists of a radio communication solution with built-in antenna tracking technology that automatically communicates wireless signal from ship to land and keeps the vessels connected at all times. Our intelligent cloud-based software platform scales to over 10,000 vessels and enables automated control and automatic resource optimization of the solution.
rel (Nowhere Networks)