Ukrainian Navy cadets in two month training onboard Polish ship Wodnik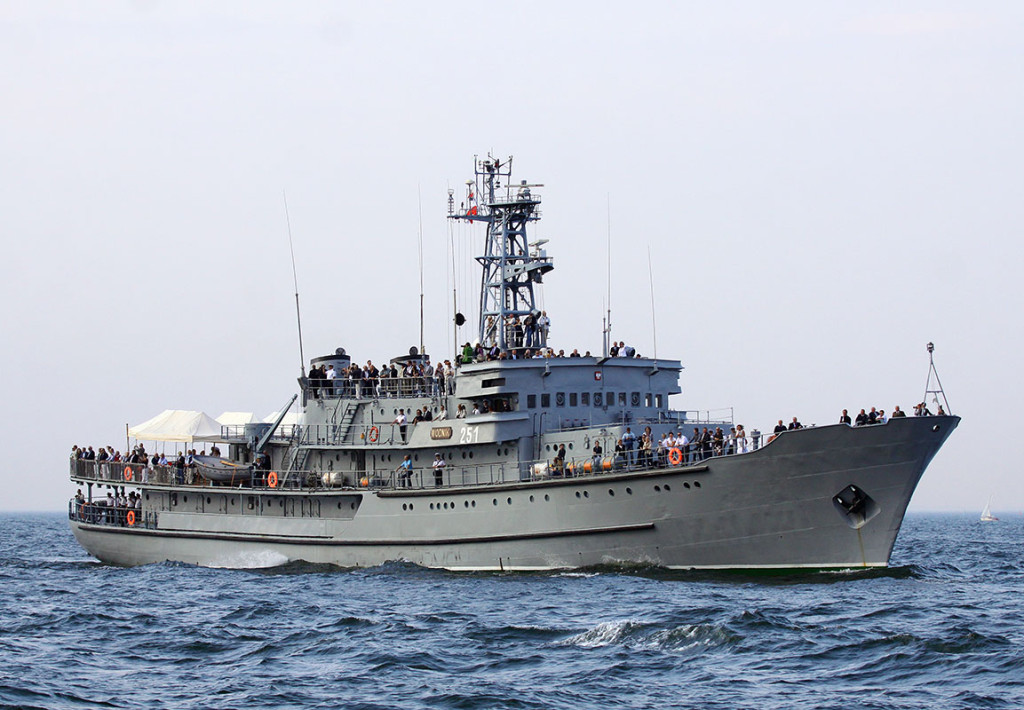 Ten cadets of the National University "Odesa Naval Academy" are undergoing training onboard Polish Navy Ship ORP Wodnik (homeported in Gdynia). The training will last till the end of July.The Ukrainian cadets along with colleagues from other European countries will visit ports of Portugal, Spain, Montenegro and Ireland.
The event is organized in the framework of NATO Defenсe Education Enhancement Program – DEEP.
Training ships undertake long cruises with Polish Naval Academy midshipmen. ORP Wodnik during the Persian Gulf war (1990-91) operated as hospital ship. There was a platform for helicopter fitted. At present time ships, except the training missions as primary, are able to be base ships for small attack craft and submarines as well.
She is actively involved in the process of training future officers of the Navy. The ship conducted practice candidates to the Naval Academy midshipman training.
ORP Wodnik – principal characteristics:
displacement 1745-1800 t
length 72.20 – 72.24 m
width 12 m
draught mean 4 m
drive: two diesel engines, Zgoda – Sulzer 6TD48, each rated 1410 hp, 2 shafts, two adjustable screws;
speed 16.8 knots
range 7,800 nautical miles
crew 56-59 persons
crew – school 75 midshipman and 12 teachers (other sources report + 101 midshipmen)
aviation: landing platform for 1 light helicopter
armament: two sets of marine artillery gun ZU-23-2 23 mm; 2 machine guns WKM calibre 12,7 mm., 30mm guns- 1
rel (MoD of Ukraine), PBS