Two arctic supply vessels for RAL launched at Remontowa Shipbuilding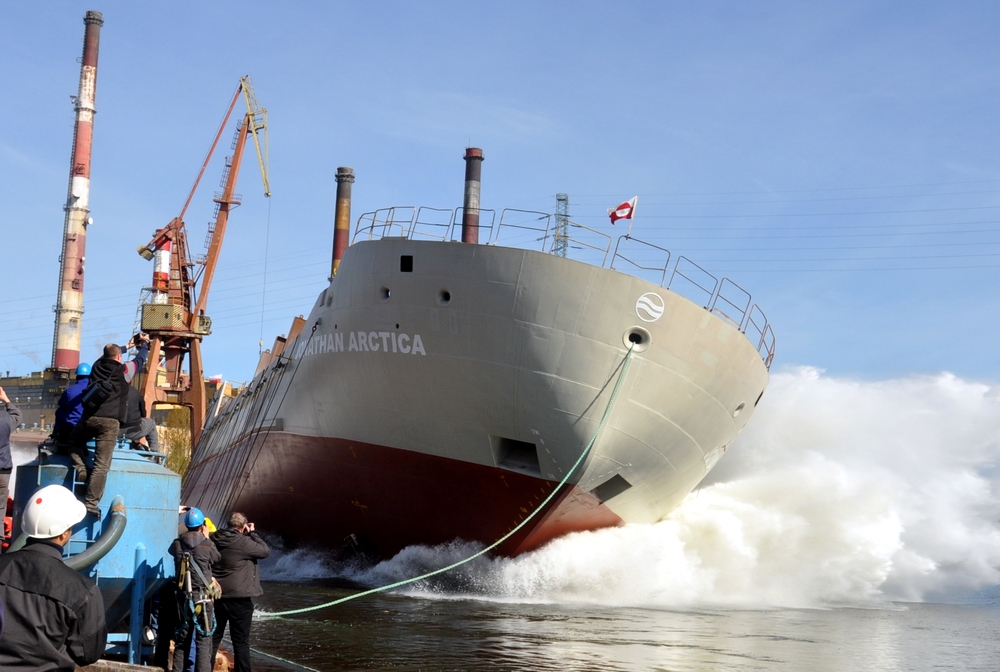 In April 2015, Remontowa Shipbuilding, member of Remontowa Holding capital group, saw launching of two hulls of arctic supply vessels under construction for Royal Arctic Line.
On April 22, the yard no. B 203/2 with a capacity of 108 TEU was launched, while on April 30 – the newbuilding B 202/2, to be capable of carrying 36 TEU, touched the water.
The launch ceremony of April 22 was a celebratory event, attended by representatives of the Owners – RAL, Remontowa Shipbuilding yard, mother-company Remontowa Holding, numerous members of the media from Poland and abroad and hundreds of shipyard employees. The delegation from Denmark, counting several honourable guests, was led by Jens Andersen, CEO, Royal Arctic Line A/S. The other April launching was a "technical" event without festivities, just a milestone in production schedule.
Let us recall October 2013, when the contract was sealed for the construction of five ice-classed container and supply ships in three various sizes and designs, destined for Greenland's Royal Arctic Line (RAL). The ships launched in April represent the smallest and middle-size classes of these three designs contracted.
What all the ships will have in common is that they will comply with requirements of the newest high ice class PC5 and PC6 (Polar Class), featuring strengthened hull structure and safe operations down to 35 deg Celsius below zero.
According to the contract, Remontowa Shipbuilding SA is to build one 606 TEU vessel for RAL's international services, as well as two approximately 100 TEU ships and two 30/36 TEU ships for the carrier's Greenland coastal routes.
Read also: