The world's largest sailing vessel with Polish contribution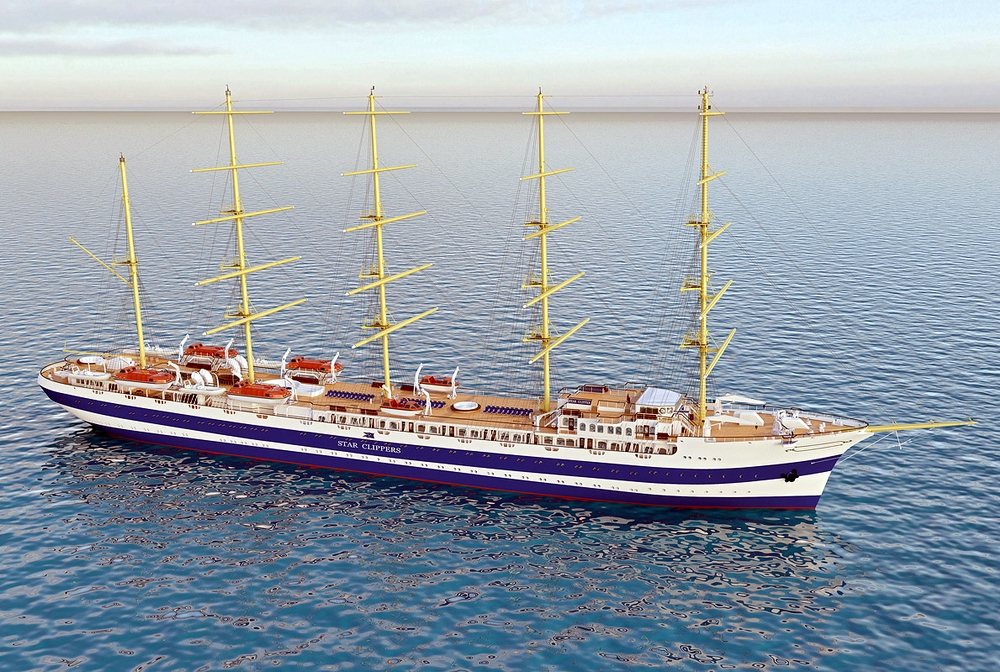 Tall ship sailing specialist Star Clippers has announced that it has started building a fourth ship to add to its fleet of graceful square-riggers; its first new-build since the launch of Royal Clipper in July 2000. The new vessel, yet to be named, will be the biggest and most ambitious to date and will be launched in the second half of 2017, carrying 300 passengers, measuring 8,770 tons and powered by more than 6,350 sq m of sails.
The new ship will be a five-masted, square-rigged barque. While the company's current flagship Royal Clipper is modelled on the legendary German sailing ship Preussen, the new member of the fleet will be a near-replica of the even more dramatic France II, commissioned in 1911 and the largest square rigger ever built. Just as the original France II eclipsed Preussen more than a century ago as the world's largest square rigger, the Star Clippers newbuild will replace its sister, Royal Clipper, as the largest ship of its kind afloat today.
Zygmunt Choreń, famous Poland's naval architect, known for many successful designs of tall ships, and also already previously working for Star Clippers, with his company Choren Design and Consulting, has contributed to the design of the new passenger carrying tall ship sails configuration and rigging.
As well as the generous deck space only found on a sailing ship, the new vessel will have three pools, one that funnels sunlight through the ship's atrium into the elegantly appointed dining room. There will be a watersports platform in the stern for use when the ship is at anchor and a variety of cabin grades, including 34 suites with balconies and four luxurious owner's suites. A restaurant in the light-filled atrium will accommodate all passengers for open-seating dining. Regular guests will be delighted to discover their favourite hallmarks of all Star Clippers ships, such as the cosy library, the bowsprit net and the popular, al fresco Tropical Bar, where evening entertainment takes place. While the ship will have ecologically sound, high-tech engines, it will, like its sisters, rely on wind power and its sails wherever possible.
The new ship will be delivered in the second half of 2017 and will initially sail the company's most popular itineraries in the Mediterranean and the Caribbean.
The ship, to be built at Brodosplit shipyard, Split, Croatia will feature gross tonnage of 8,770 and will accommodate 300 passengers in 150 cabins and crew of 140. A range of 150 varied standard cabins will include 34 suites with balconies plus four owner's cabins. The five-mast barque sail set will have area of 6,350 m². The ship will offer the facilities as follows: three pools; massage and beauty treatments; watersports platform with equipment; library; function room; piano bar; Tropical Bar; deck bar; sports bar; open seating dining.