Fish farm service catamaran for Norwegian interests on trials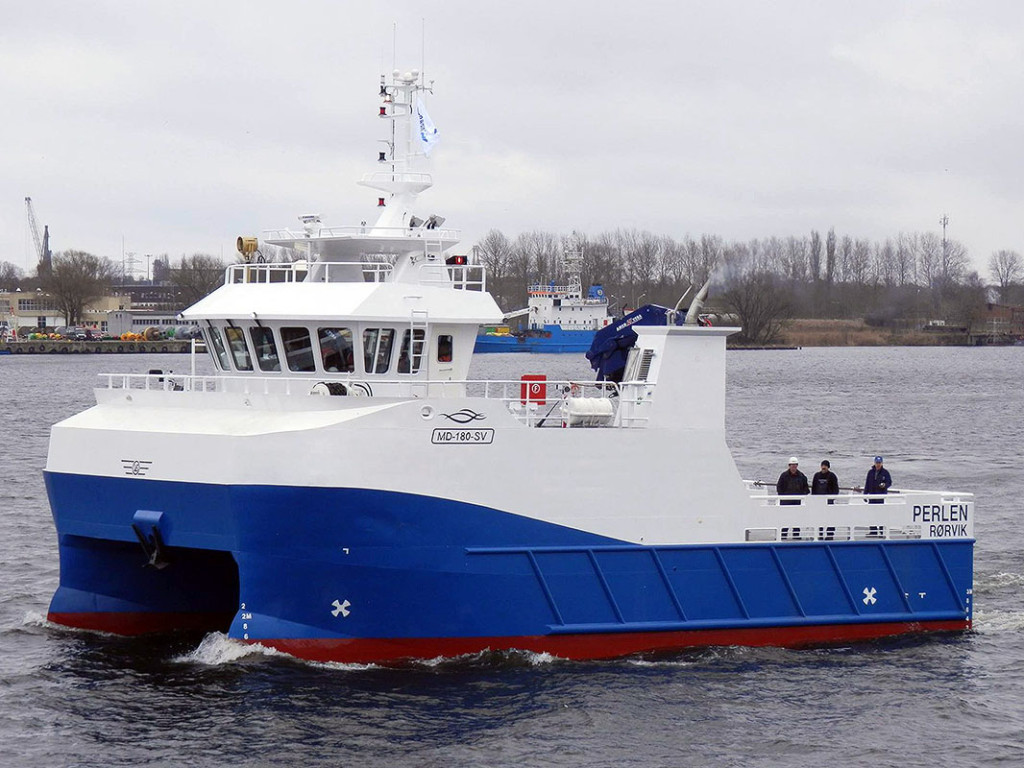 As Norwegian investments in aquaculture continue unabated, some Polish yards enjoy related workload.
Emilsen Rederi, subsidiary of Emilsen Fisk AS is about to celebrate the christening of their new boat Perle on April 2, 2016. This will take place after transferring the ship from Poland to Norway. Shortly prior to mid-March, sea trials commenced in Swinoujscie, on the Western part of Polish coast.
The Polish built, Marin Design AS designed ship is an 18 meter long and 12 meter wide catamaran. The catamaran, to be fully outfitted and turn-key delivered from Poland, was built by Swinoujscie based Poltramp Yard SA for Norwegian yard Viknaslipen of Rørvik, acting as a main contractor.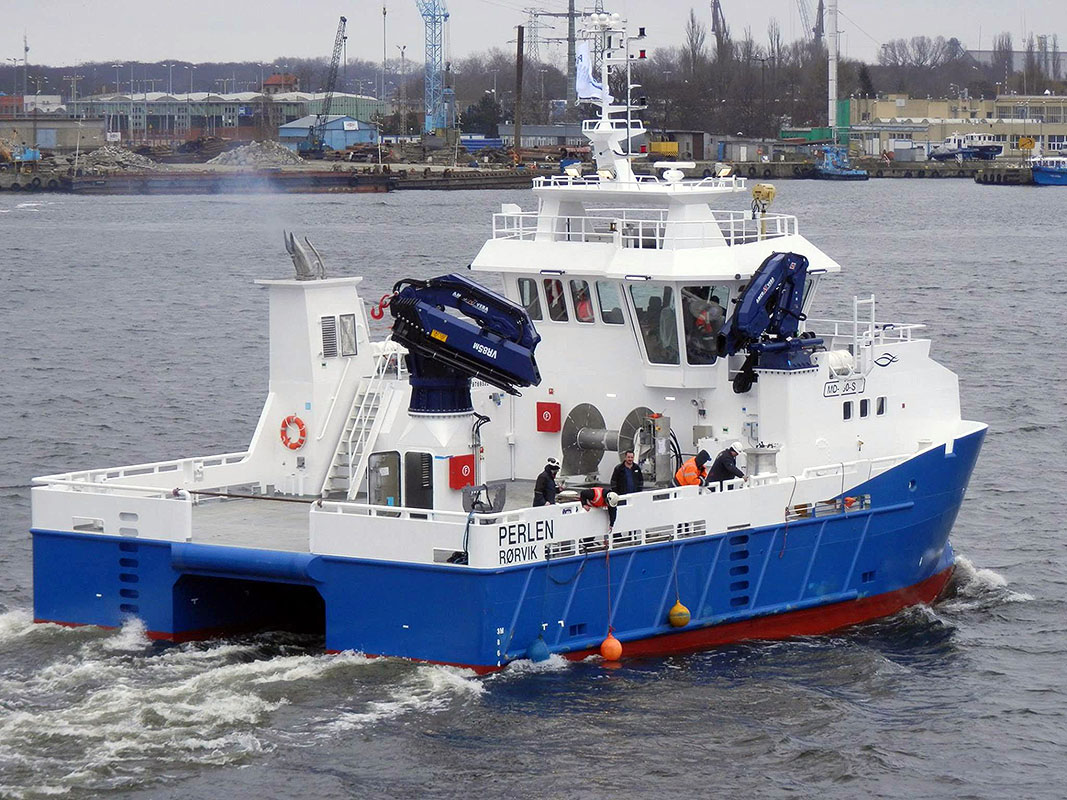 The ship will be used for transport tasks, service jobs on fish farms and will provide support for Emilsen owned or chartered vessels as well as it will perform aquaculture mooring, anchor handling, etc.
PBS