The world's largest plug-in hybrid ship begins to take form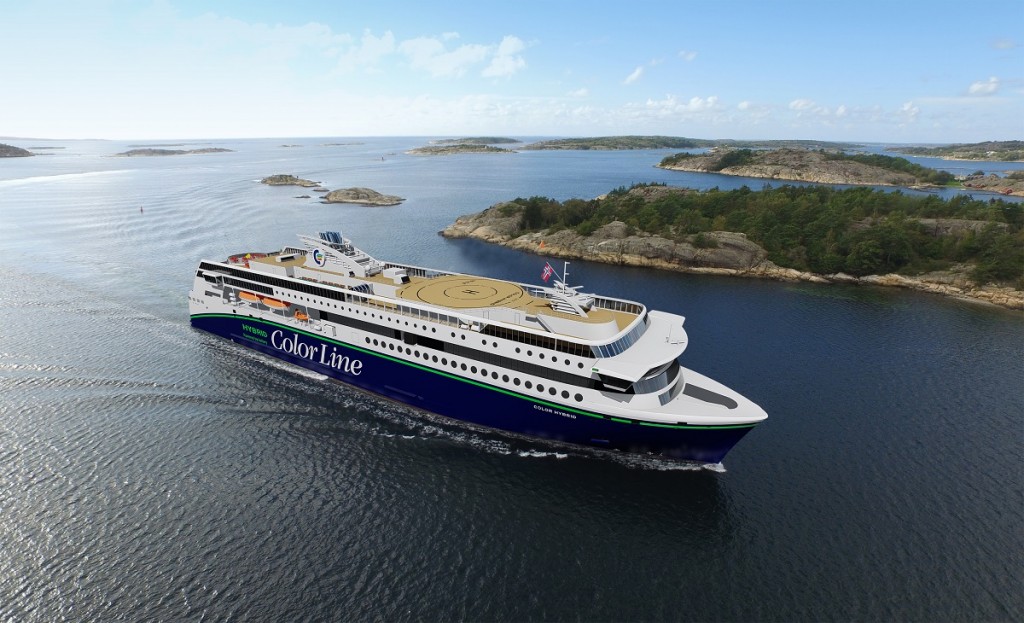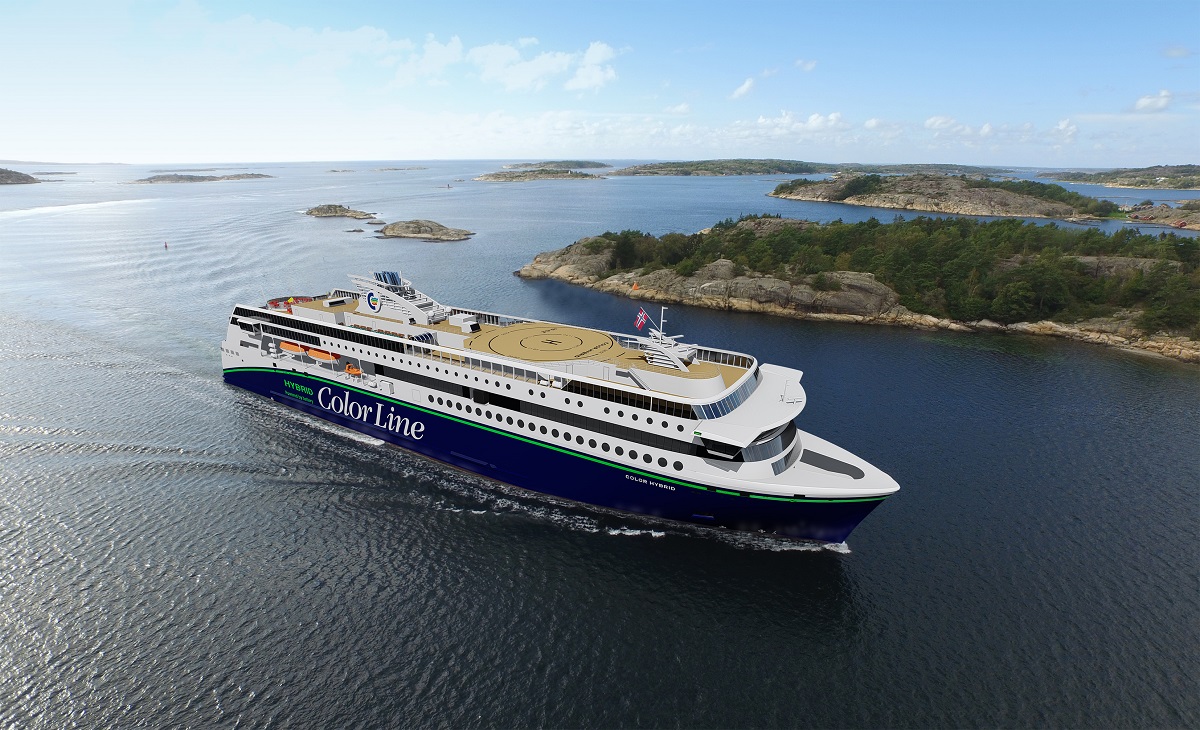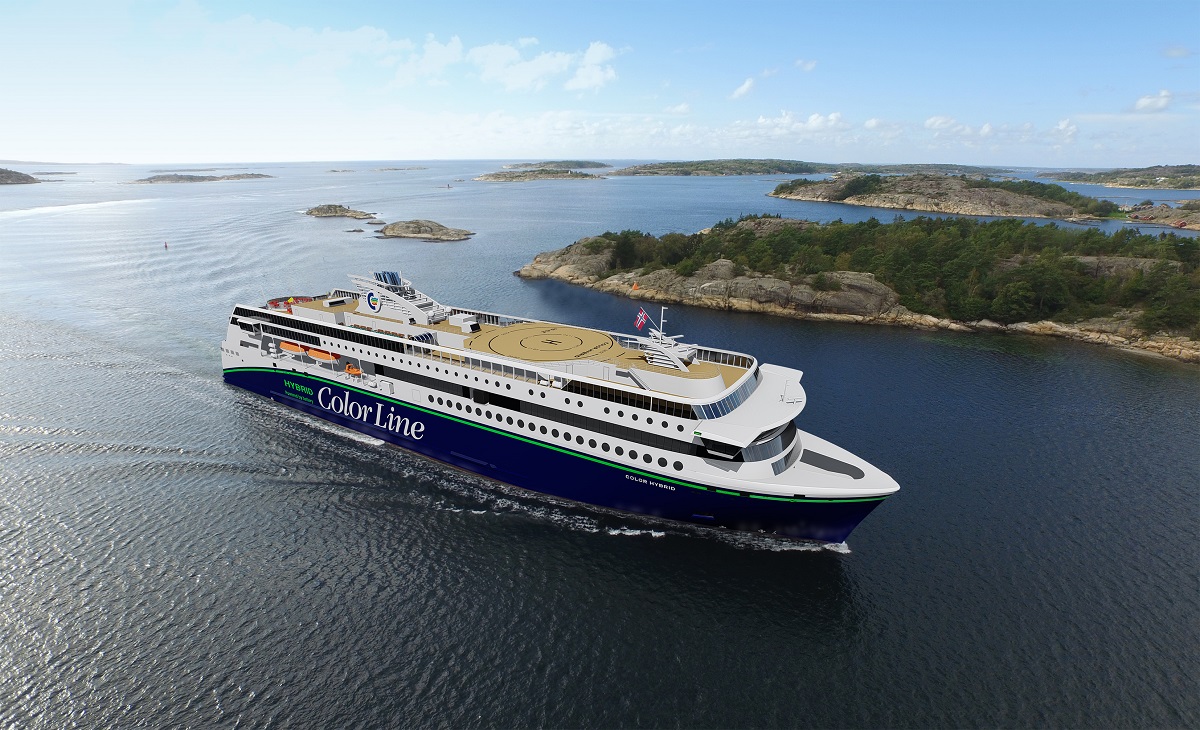 The construction of the vessel M/S Color Hybrid reached an important milestone Monday, 16 April. It marked the start of assembly of the 14 large blocks at the shipyard Crist in Gdynia, Poland. The ship is contracted by Color Line at Ulstein Yard and the hull will be towed to Ulsteinvik, Norway in October. The ship will be delivered to Color Line in May 2019. The environmental friendly ship, is set to become the world's largest battery-hybrid ship when it enters into service between Sandefjord and Strømstad in June next year.
The start of assembly is an important milestone in the construction of a ship and the milestone was celebrated with the traditional lucky coin ceremony. – We are very pleased to be a part of this important milestone for Color Hybrid and we are looking forward to the hull arrives at Ulstein Verft in October, Gunvor Ulstein, the CEO of the Ulstein Group said. The CEO of Color Line, Trond Kleivdal emphasized the environment and sustainable development in his speech. – The hybrid technology and other environmental friendly solutions on board the Color Hybrid will reduce noise and emissions of environmentally harmful gasses to a minimum, said CEO Trond Kleivdal.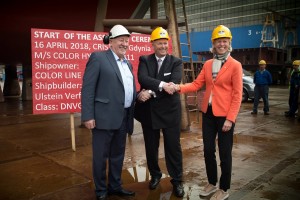 The natural environment is an accelerator for Color Line, the company have amongst other things, installed shore power facilities in all of our Norwegian ports; Oslo, Kristiansand, Larvik, Sandefjord. The facilities in Sandefjord will be used to charge the batteries of the Color Hybrid.
The M/S Color Hybrid will be built for the Norwegian Ordinary Ship register (NOR), and will have Norwegian crew; – predictability and an international competitive framework has been of the utmost importance when deciding to build the world's largest plug-in ship, and the framework also makes it possible for us to look at further investments from a Norwegian standpoint, with future new and innovative maritime environmental solutions, says Trond Kleivdal, CEO of Color Line.
Color Line is currently the only shipping line in international passenger and goods traffic with scheduled services to and from Norway, with ships on the Norwegian shipping register, under Norwegian ownership and with its head office in Norway.
The world's largest plug-in hybrid ship will be 160 meters long and have a capacity of 2,000 passengers and about 500 cars. The ship presents an increased capacity on the line between Norway and Sweden. The facilities on board will be top modern and efficient and it is expected that the ship will give the passengers a whole new travel experience.
rel (Color Line)