The Ocean Race Europe: another podium finish for Poles!
The last sea stage of The Ocean Race Europe is over. The Poles, who were leaders of the race for a long time, finally crossed the finish line in third place.
As in the previous stage from Cascais to Alicante, the winners of the Alicante-Genoa race were the Portuguese Mirpuri Foundation Sailing Team, second place went to the Dutch Akzonobel Ocean Racing. The third place was finally taken by the Poles.
The finish of this race was terrible for us. We sailed in the first position for the vast majority of this leg, practically until the last 40 miles before Genoa. Congratulations to Mirpuri and Akzonobel crews, who were far behind, but found an opportunity to overtake us on the last straight. I am not happy about this, especially as the whole crew gave 110% throughout the race. But that's sailing… – Bouwe Bekking said after arriving in the Italian port.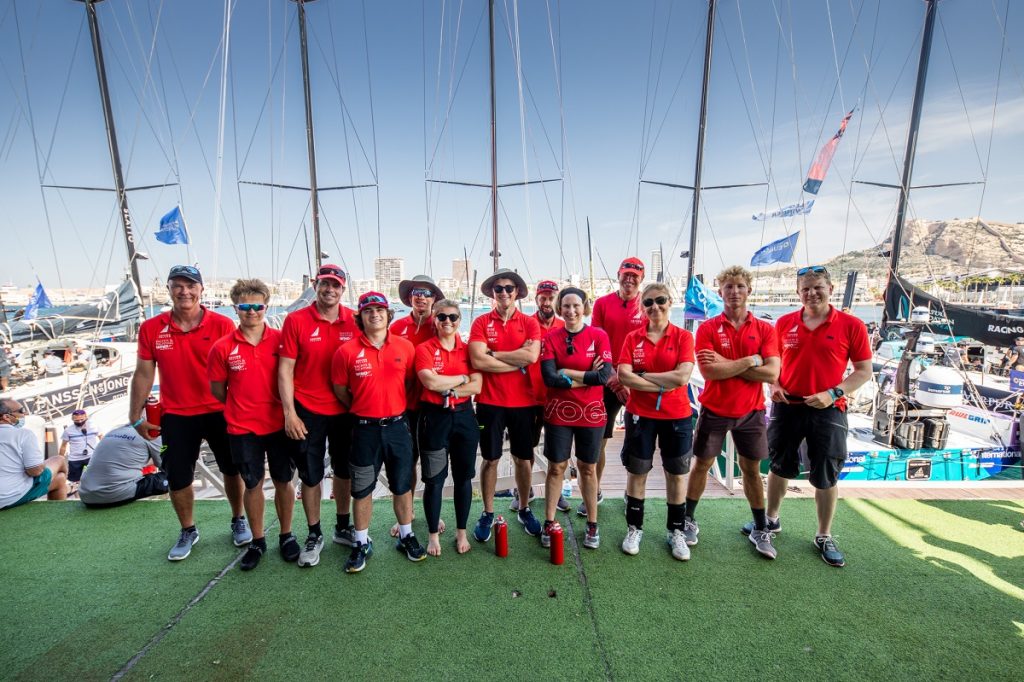 Although this was the final offshore leg of the race, it is not the end of The Ocean Race Europe. The final classification and podium places will be determined by the inshore race in Genoa, which starts at 12pm on Saturday and lasts around 3-4 hours.
In this situation, we have to fight for the victory in the coastal race, which would give us another 3 points and perhaps promotion in the ranking to a higher place,' explains Kacper Gwóźdź.
There are many scenarios. Unlike in the offshore stages, only the first three places are scored in the inshore race. Mirpuri Foundation Sailing Team, which is number one in the table, currently has 18 points. Only one point less has been gathered by the Dutch team Akzonobel Ocean Racing. The Poles are missing 3 points from the first place. So we will know who the winner of The Ocean Race Europe will be on Saturday.
The Ocean Race Europe is the first European leg of the world's toughest manned circumnavigation race, The Ocean Race. Twelve yachts – 7 VO65 class and 5 IMOCA class – started the competition on 29 May in Lorient (France).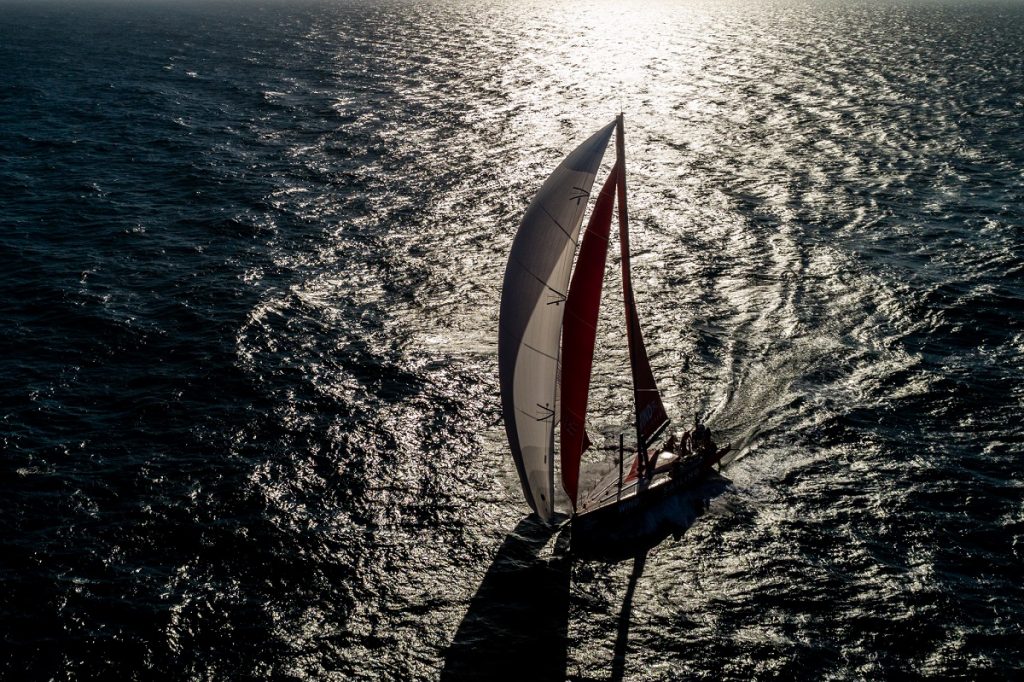 Unofficial results of the Alicante-Genua VO65 race:
1. Mirpuri Foundation Racing Team (POR) – 7pts
2. AkzoNobel Ocean Racing (NED) – 6 points
3. Sailing Poland (POL) – 5 ptsk
4. Team Childhood I – 4 points
5. Viva México (MEX) – 3 points
6. Ambersail-2 (LTU) – 2 ptk
7. The Austrian Ocean Race Project (AUT) – 1 ptk
Overall VO65 Class classification at The Ocean Race:
1. Mirpuri Foundation Racing Team (POR) – 18pts
2. AkzoNobel Ocean Racing (NED) – 17 points
3. Sailing Poland (POL) – 15 points
4. Team Childhood I – 12 points
5. The Austrian Ocean Race Project (AUT) – 10 points
6. Ambersail-2 (LTU) – 9 ptk
7. Viva México (MEX) – 8 points
Sailing Poland's crew in the TORE Alicante – Genoa race:
Bouwe Bekking
Jens Dolmer
Aksel Magdahl
Simbad Quiroga
Joca Signorini
Alan Alkhatab
Gustaw Micinski
Kacper Gwóźdź
Maja Micińska
Mateusz Gwozdziedź
Bettina Allermann
Ewa Fijołek
The Ocean Race Europe schedule:
29 May 2021 – stage start: Lorient => Cascais
June 6, 2021 – stage start: Cascais => Alicante
June 13, 2021 – stage start: Alicante => Genoa
June 20, 2021 – end of The Ocean race Europe