Thales opens a new Waterfront Office in Gdynia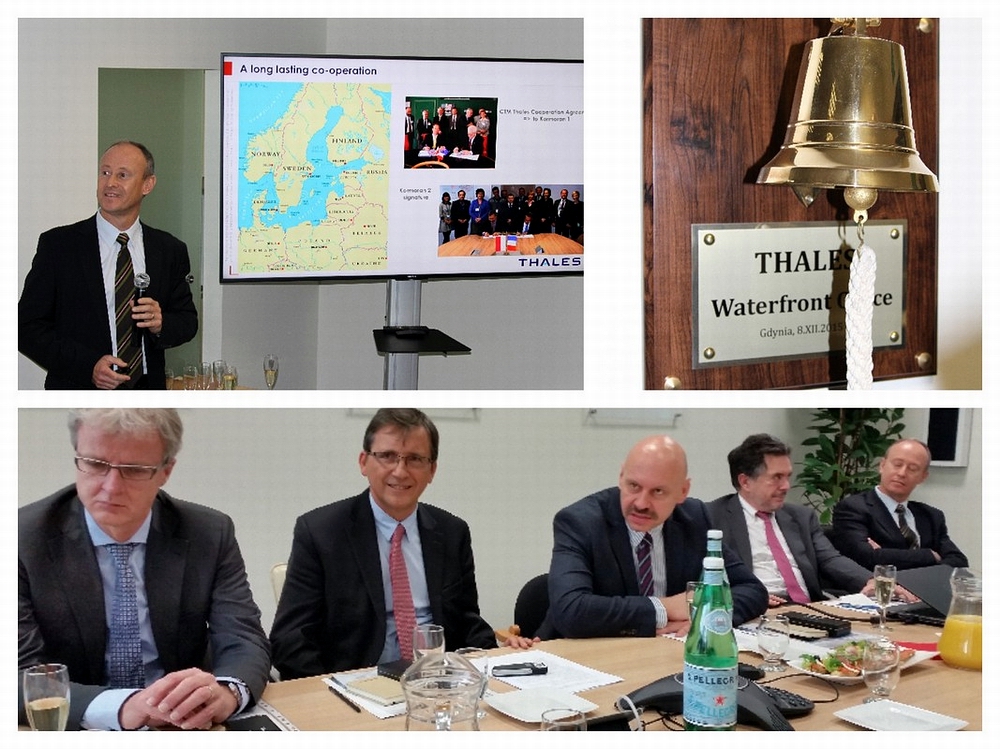 On December 8, 2015, a new office of Thales was officially opened in Gdynia, dubbed the "Waterfront Office". The ceremony of opening of the office was well attended by representatives of local maritime industries, the Navy and city mayor representative.
The new Thales office will be responsible for developing new technologies and coordinating regional activities of Thales in the maritime projects, both for military and civil industry. It will also help to manage the most important projects not only in Poland but also in other countries of this part of Europe.
Poland is one of the key markets for Thales – the company has been present in Poland for over 20 years in projects in the maritime sector which includes the modernisation and armament of the Polish Navy. The team of experienced Polish specialists will work in the new office to implement the most important Navy programmes in this sector in Poland.
In March 2015, Thales also signed the cooperation agreement with the Polish Naval Academy for joint training of the Polish Navy's future personnel and projects in the field of naval defence.
Thales is the world leader in naval technology. The company hires 61,000 employees in 56 countries.