Szczecin-Świnoujście Port: Transshipments up 13 percent in March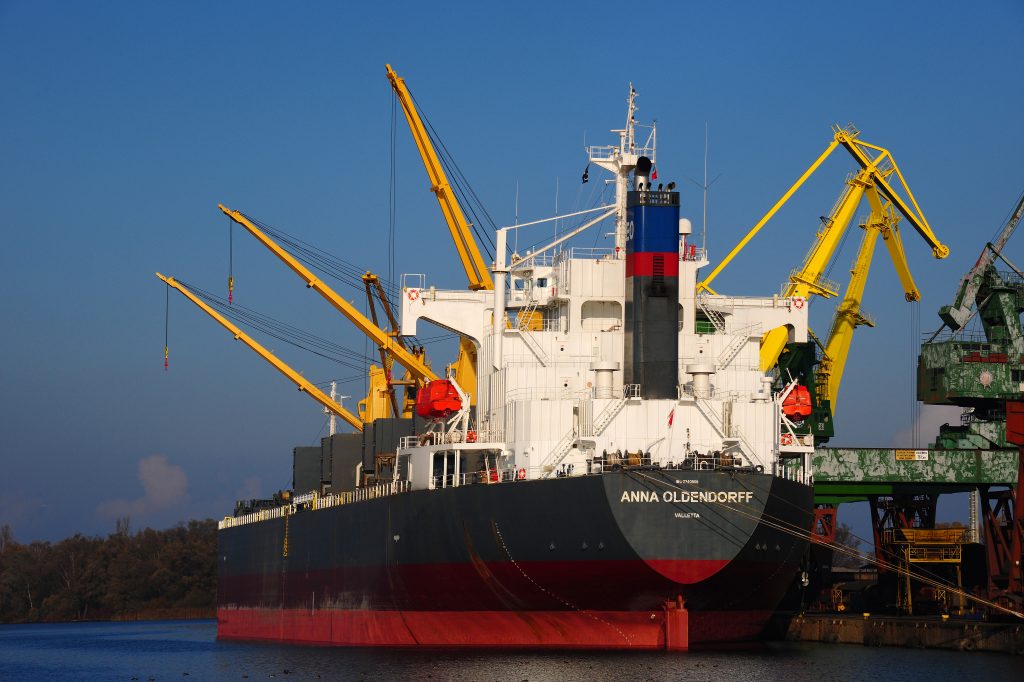 In the Szczecin-Świnoujście port complex, March was another month this year in which transshipments increased compared to last year. The month ended with a 13 per cent better result than March 2020. In total, after the first quarter of this year, both ports are 10 per cent up on the first three months of last year.
The best result in March 2021 in relation to March 2020 is recorded for coal, an increase of 80 percent. With this cargo, the ports handled 10 vessels in export and import. Just behind coal is ore, up 66%. In this cargo group, ports handled 5 vessels with iron ore, copper concentrate and manganese ore.
In March this year, fuels were also in positive territory, with an increase of 18%. In this group, ports handled a total of 18 vessels in import and export, including LNG, diesel oil, propane and heavy oil. General cargo also posted a positive result for March, up 10 per cent, including ferry cargo up 12.5 per cent. There was more containerized cargo, and conventional cargo, including aluminium, cellulose, paper, steel products and granite blocks. Containers up 3.6 per cent.
Grains and other bulk were down 12 per cent and 20.7 per cent respectively in March this year compared to March last year.
The leader in terms of volume handled after three months of this year is ore, up by 104.5 per cent, followed by coal and grain, up by 38.7 per cent and 16 per cent, respectively, compared to the same period a year ago, and general cargo, up by 6.4 per cent.
After the first quarter, transshipments in such groups as other bulk, fuels and containers remain in the negative.
For a year now, the ports have been facing an unexpected and serious challenge in the form of the coronavirus pandemic. Despite this, both ports are fully operational. Ships and cargoes are handled on a daily basis. As a result, cargo volumes are realised at close to planned levels. This is influenced by the universal nature of both ports, which handle a wide range of cargo.
Investments made by the Port Authority
ZMPSiŚ SA is one of the largest investors in the region. Thanks to the currently implemented investments, the ports will have new and modernized quays in the area of Basen Kaszubski and Kanał Dębickiego, whose parameters will be adjusted to the service of larger vessels, which will be able to call at the port of Szczecin after the modernization of the Świnoujście-Szczecin waterway to a depth of 12.5 m is completed.
The ferry terminal in Świnoujście will be adapted to handle intermodal transport. Thanks to another investment, a new lorry parking area will be built there together with all the necessary facilities. The LNG terminal is being extended by the construction of an additional unloading and loading bay to handle smaller LNG units: gas carriers, bunkers and feeder vessels. In turn, thanks to investments in the construction of new and the modernisation of existing technical infrastructure, both ports will be more environmentally friendly. Access infrastructure (roads and railways) connecting the ports with the hinterland is also being systematically improved.
Photo: ZMPSiŚ SA