Survey vessel hull launched at Hullkon yard in Szczecin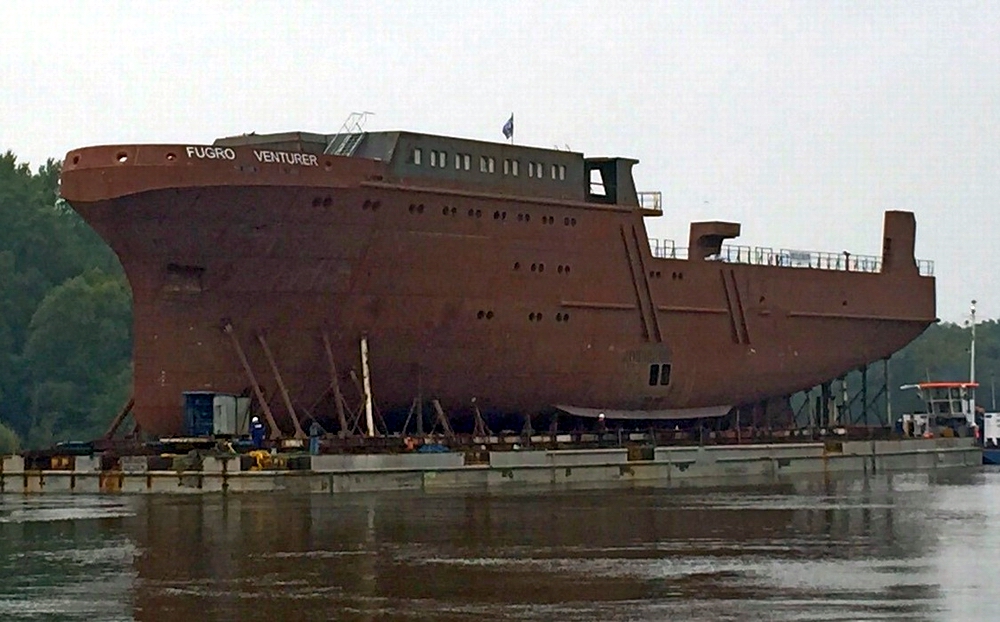 Szczecin based Hullkon shipyard, performed launching of partially outfitted hull of a survey vessel on September 14, 2015. The hull was subcontracted to Polish yard by Fassmer of Germany. The weight of hull at launch was some 1200 t. The keel for the ship was laid on January 15.
The ultimate owner of the ship, when Fassmer completes outfitting and sea trials, will be Fugro. The DNV GL classed ship, to be named Fugro Venturer (newbuilding no. 14/1/5090), over 70 m in length, represents Fassmer's FOSV 71 design, a development of similar, but slightly smaller Fassmer SSV 65 (65 m Standard Survey Vessel) class ships, delivered during 2010-2013 as Fugro Searcher, Fugro Galaxy, Fugro Equator and Fugro Brasilis (ex Fugro Australis), all operated by Fugro.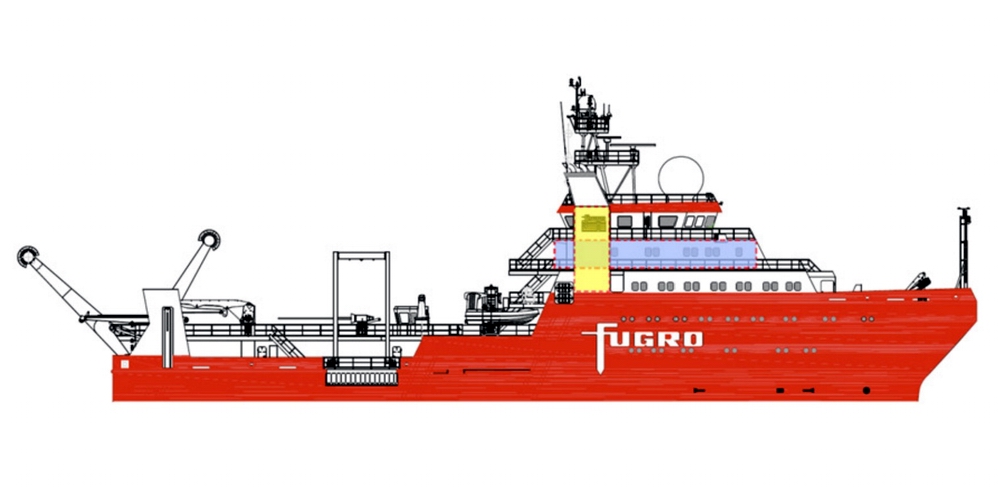 The ship will accommodate up to 60 persons of crew and scientists/technicians and is designed for geophysical (including seismic) and hydrographic tasks, among others, within a scope of oil and gas exploration or seabed surveys prior to construction and installation of offshore and subsea structures, such as underwater cables and pipelines, platforms or wind turbine foundations.