Stena Line launches new ferry line to Finland
Swedish ferry operator Stena Line announced today that it is launching a new ferry line on the route from Nynäshamn in Sweden to Hanko in Finland. The new route is another step by Stena Line to strengthen its position in the Baltic Sea. From February 2022, the line will be served by one ferry, but already in May a second unit will join the line, enabling daily round trips.
– With our new line between Hanko and Nynäshamn we are strongly expanding and strengthening our position in the Baltic Sea. We want to grow together with our customers and the investment in the new route is a response to the ever-growing demand from freight customers for cargo transport in the Baltic Sea and beyond. By extending our network to Finland, we are further improving and expanding the most comprehensive, efficient and integrated network of ferry connections in Northern Europe," says Niclas Mårtensson, Managing Director of Stena Line.
Stena Line's new ferry line between Nynäshamn and Hanko will open on 1 February 2022. It will initially be served by the ferry Urd, which will run three times a week in each direction. Already on 1 May, it will be joined by a second vessel, Stena Gothica, enabling daily sailings in both directions and convenient loading and unloading during day-long stops at the ports.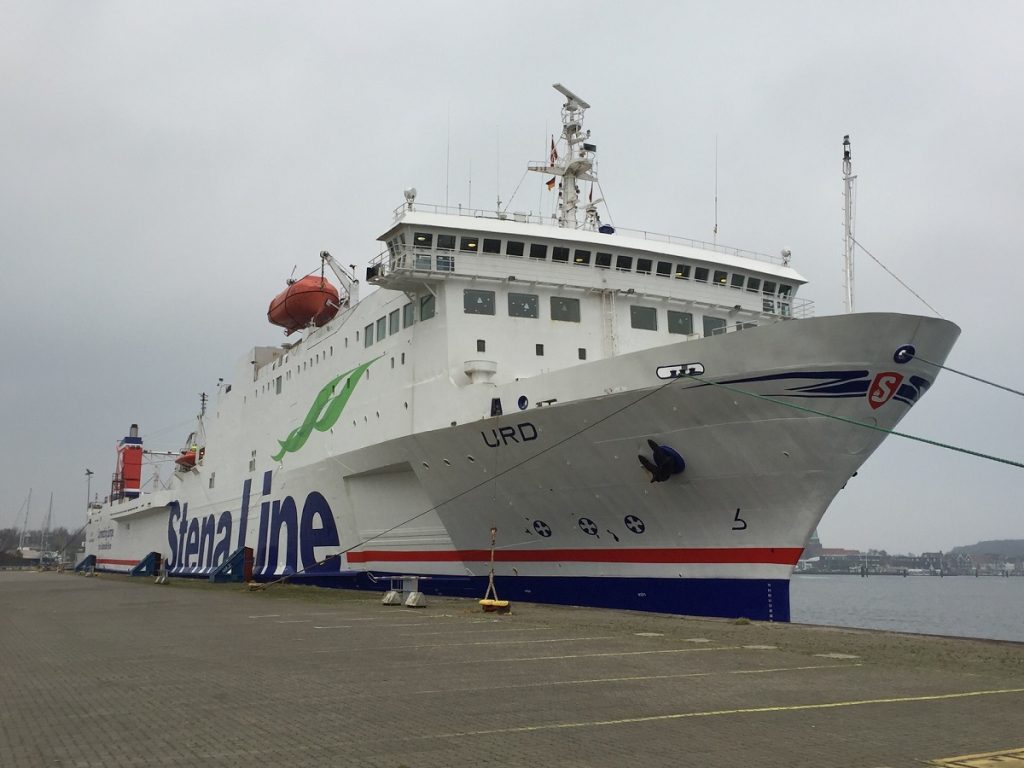 The ferries Urd and Stena Gothica are Ro-Pax type vessels. Each has a loading area of 1,600 metres and takes 186 people on board.
The new line between Sweden and Finland is another investment of Stena Line in expanding its activities on the Baltic Sea. In 2022, Stena Line also plans to introduce two newly built E-flexer vessels on the route between Nynäshamn and Ventspils in Latvia, as well as the recently extended ferries Stena Scandica and Stena Baltica on the line from Gdynia to Karlskrona in Sweden, significantly increasing capacity on this route.
– I am very pleased to welcome Stena Line to Hanko, a leading port for efficient transport routes with a central location in southern Finland. We share Stena Line's goals of creating sustainable supply chains in the Baltic Sea. Hanko is a key hub for trade and industrial products, the automotive industry and forestry exports. The new route expands our connections to key target markets in Sweden, says Anders Ahlvik, Managing Director of the Port of Hanko.

– We welcome the new line between Nynäshamn and Hanko in Finland. We highly value our long-standing cooperation with Stena Line and are pleased that the operator has decided to make a major investment in our port of Stockholm Norvik, says Fredrik Lindstål, CEO of Stockholm Ports.
Facts about the new Nynäshamn-Hanko line:
– Opening on 1 February 2022, initially three sailings per week each way
– From 1 May 2022, two ferries and daily sailings in both directions
– Operated by the ferries Urd and Stena Gothica, 1,600 m loading area and 186 passengers each
– Duration of voyage: 13 hours.
rel. PortalMorski.pl