Self-unloader and chemical tanker in MSR Gryfia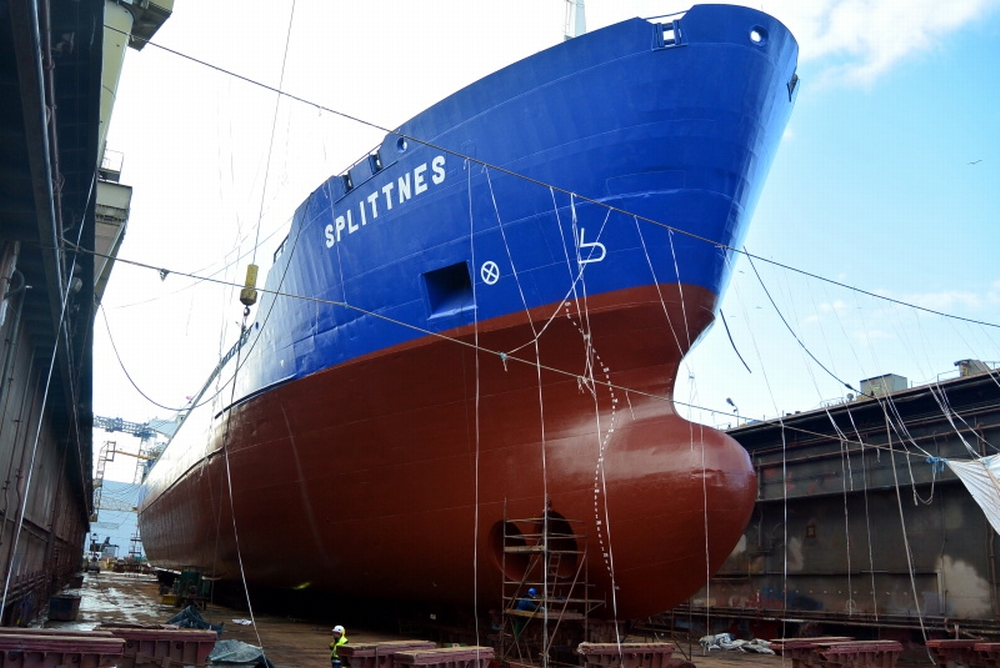 As of late January 2016, MSR Gryfia was in the course of renovating self-unloading bulk carrier Splittnes. Repairs have been carried out in floating dock no 5 in Szczecin. Scope of works on a ship operated by HJH Shipmanagement included: maintenance of the hull, piping works, cleaning of fuel and ballast tanks, works on bulkheads in cargo holds, disassembly of anchor-mooring winches and anchor chain as well as repair of anchors and repair of bottom and side valves.
The vessel is over 166 m long and 20 m wide. Splittnes is equipped with onboard cargo-handling systems, enabling it to discharge without shore-based unloading equipment.
During January Gryfia was also occupied with servicing the chemical tanker Baltic Sky I owned by Norient. This is just another work commissioned by the same owner in recent months. The 2001, Korean built, 182 m long and over 27 m wide Baltic Sky I has undergone rather typical range of repair and maintenance works. These included steelworks in balast tanks, maintenance and painting of hull, as well as balast and cargo tanks in addition to other standard docking works, such as overhauls of side and bottom valves, stern tube sealing, repairs to the propeller, replacement of anti-corrosion zinc anodes, etc.