Rock dumping vessel and other ships at MSR Gryfia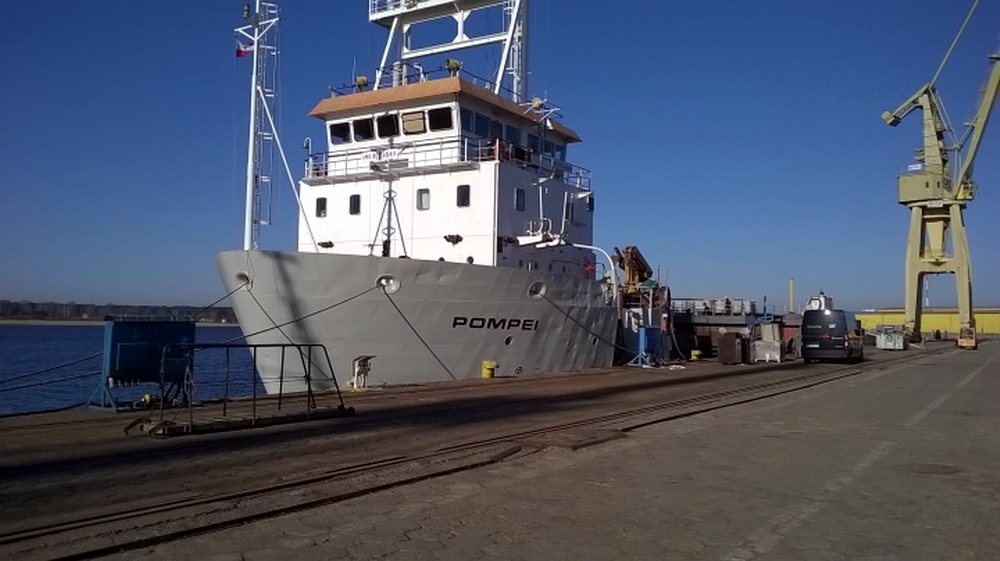 A highly specialised ship belonging to Jan De Nul Group arrived at Morska Stocznia Remontowa Gryfia (Gryfia Shiprepair Yard – MSR Gryfia) Świnoujście division to undergo repairs. It is just another international company (after DEME Group) to which the Yard renders repair services, which is among the leaders in services for offshore, oil, gas and renewable energy fields as well as in dredging.
Pompei is a pipe rock dumping vessel. The principle of operation of the ship is as follows: stones necessary to construct, for instance, berths in ports or to stabilise seabed installed pipelines is loaded onto the deck. The ship sails into a place of a discharge and throws stones into the water over the sides by means of sliding  barriers, pushing the stones overboard or through the rock dumping pipe.
The scope of work on board the ship includes the dry-dock works, hull repairs, maintenance and paint-related works on the hull and in tanks, modification of the main propulsion, modification of the electric and hydraulic systems and other repair works on deck.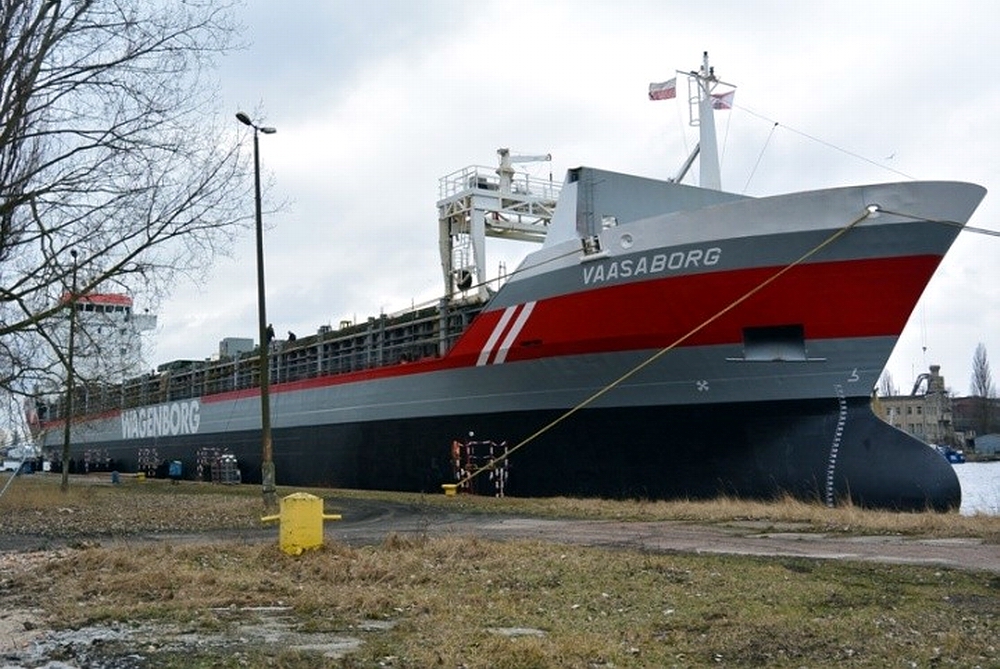 Recently in Szczecin division of MSR Gryfia, the repair of the two ships in one dry-dock was possible because of the similar scope of work and owing to carrying out the repair work on both the ships during one docking cycle, in cooperation with regular clients of the shipyard. It enabled full utilization of time and technical potential of the dry-dock. The ships are both tugs. The tug Argus belongs to company Fairplay Towage and Euros is owned by the Shipping Services Company (ZUŻ). They both underwent the dry-dock works for PRS class renewal.
Some other of recent notable works at MSR Gryfia covers two sister ships – Vaasaborg and Vancouverborg, which belong to Dutch owner Royal Wagenborg. They came to Morska Stocznia Remontowa Gryfia in Szczecin for repairs. Both the ships are small bulk carriers. Vaasaborg underwent a fortnightly repair in a floating dock.
The scope of works includes dry-dock works, maintenance and paint-related works on the hull and in cargo holds, repair of hatch covers, repair of the ships' devices and systems as well as hull repairs. The second ship, Vancouverborg, has been repaired afloat without having to be placed in dry-dock. These was the damage repairs. The scope of work was smaller as compared to the other second ship and included minor hull jobs in way of the fuel tank, inspection of the engine and replacement of the speed log.